Collin Sharpe, 26, passes away – Fighters, friends, remember MMA fighter from Lancaster
It is never easy to say goodbye, especially to someone young, and full of life.  Unfortunately, the world lost 26-year old Collin Sharpe, Monday night.  Collin competed in mixed martial arts as recent as last month where he fought for PA Cage Fight.
Fight promoter Paul Matreselva Jr., was one of the first to announce the tragic loss. "Such devastating news, Rest In Peace Collin Sharpe," he wrote.
I personally did not know Collin, although I was cageside for his most recent fight. When I began to look for information on Collin I discovered that he actually had competed on a fight card that my brother, Keith Kowal, was on more than seven years ago.
At least twice I was in the same room with Collin, but yet do not believe we ever had the opportunity to actually exchange words.
That's when I reached out to others in the industry to find friends, fighters, teammates who knew him, in hope that we could recall the good times and or memories of Collin.
Mastreselva tells us, "When he (Collin) moved to Wilkes-Barre he contacted me for advice, said he had a rough few years and wanted to turn his life around by fighting again.
"I got him in contact with Jimy Hettes and Kyle Reed and he made several new friends and got to fight again. He was a pleasure to work with, one of the nicest fighters I've ever met, respectful."
On September 22, Collins took on Ryan Rizco at PA Cage Fight 29.
It was his first fight back in the cage after five years off from competition.  While the fight did not go in favor of Sharpe, he was respectful of his opponent.  We spoke with Ryan Rizco about the tragic loss of the man who stood opposite him in the cage just one short month ago.
"My deepest condolences are with the Sharpe family," Rizco said.
"I didn't know Collin on a personal level. But stepping into the cage with someone connects you on an intimate level that few can understand. That's why you see fighters hug it out as soon as the fight is over. Bleed with me and you will forever be my brother. I am forever indebted to Collin for bringing the best out of me."
Zak Kelly, a professional mixed martial artist and former training partner of Collin also expressed condolences.
"He's was a good kid and was a great team mate.
"Always was willing to work hard in the practice room and he came from a great family. This is very hard to digest. He was just in town not that long ago and came through the gym to visit and train. He will be greatly missed."
Kelly also posted a photo with Collin and said, " Rest easy Collin you will be missed brother. RIP."
Gracie 717 lost a family member
"Colin was always just so happy be in the gym. Whenever you trained with Colin you could expect him to be smiling through most of the session," said John Brennan.
"He truly loved being there. He was one of the first Gracie 717 MMA fighters, and the program we have today would not have been possible without his early successes. Gracie 717 lost a family member, and Colin will be missed by everyone he touched."
Collin began his mixed martial arts career during a time when the sport was not yet under full control of the state athletic commission and where event results were not always readily available.
If you look up his fight record you will find conflicting reports depending on the site you are on.  One site will say that Collin had seven amateur wins and nine losses while another will say he had five amateur losses and one pro win.
What the record books don't say is what the fighters and friends quoted above and what hundreds more in the community are feeling this week.
Jimy Hettes, a former UFC competitor, worked as a coach for Collin and was in his corner just last month in Wilkes-Barre.
"It's very shocking and It's still setting in. I'm at a loss for words," Hettes said.
Our thoughts and prayers are with the friends and family of Collin Sharpe.
Collin A. Sharpe, 26, of Lancaster, passed away on Monday, October 23, 2017.
Collin had worked for McCarthy Tire Service, Wilkes-Barre and Lancaster.
Born May 10, 1991 in Lancaster, he was the son of Dana L. (Myers) wife of Robb D. Flexman and Scott A. Sharpe husband of Amy S. Sharpe, all of Lancaster. Collin was a Hempfield graduate. He was involved with Martial Arts having fought numerous cage fights and a lover of Nature.
Also surviving are five siblings; Jaimee L. wife of Adam Florig, of Lancaster, Kyle E. Bowser, of Conestoga, Nathan M. Bowser, of Lancaster, Alicia A. Bowser, of Lancaster and Mackenzee R. Flexman, of Lancaster; maternal grandparents; Paul L. and Diana L. (Royer) Myers, Jr., of Lancaster. He was also preceded in death by his paternal grandparents; Shirley D. Hornberger and Ronald C. Sharpe, Sr.
Relatives and friends are respectfully invited to attend Collin's Celebration of Life Service to be held at the Andrew T. Scheid Funeral Home-Sullivan Home, 121 South Prince Street, Lancaster, PA 17603 (on-site parking with attendants) on Friday evening, October 27, 2017 at 7:30 PM.
The family will receive friends at the Andrew T. Scheid Funeral Home- Sullivan Home-Lancaster on Friday evening between 6:00-7:30 PM. Interment will be held in the Salunga Mennonite Cemetery, Salunga, PA at the convenience of the family.
In lieu of flowers, Memorial Remembrances can be made in Collin's memory to the to the Salvation Army, www.salvationarmy.com.
To submit an on-line condolence, visit: www.scheidfuneralhome.com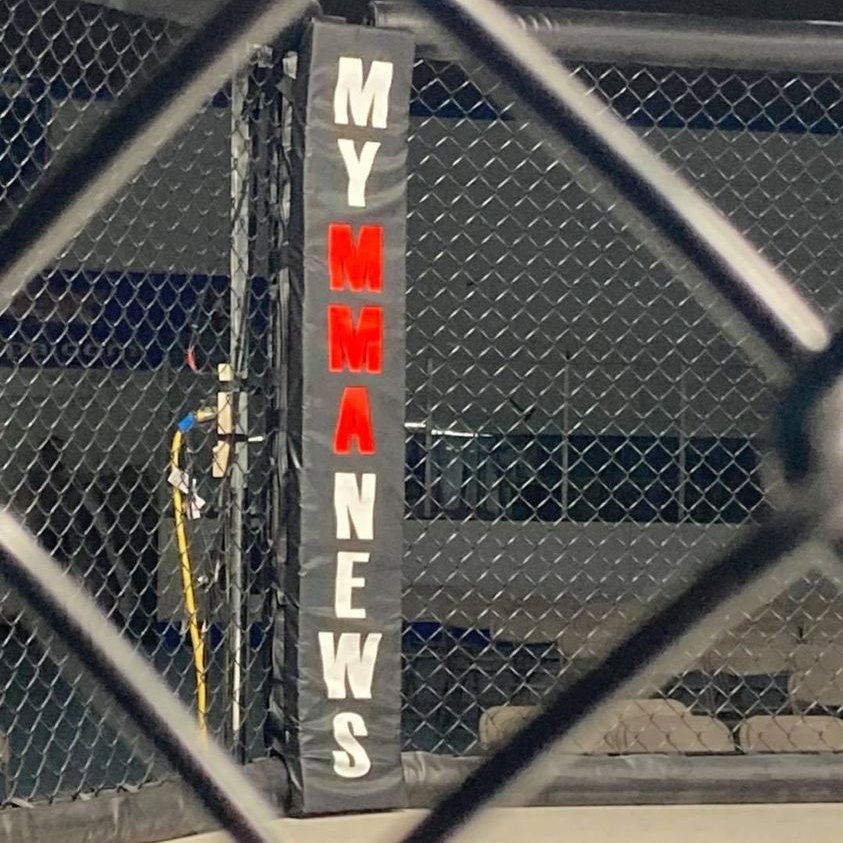 MyMMANews.com – We cover everything from MMA, BJJ, Bare Knuckle, Wrestling, Boxing, Kickboxing, and Judo
News, Opinions, Videos, Radio Shows, Photos and more.