Gracie New Jersey Academy goes 5-0 at Maverick 17, Mickey Gall breaks down team wins
Prior to his fourth trip to the Maverick MMA hexagon at Maverick 17 on September 25, Russ Korbul told MyMMANews that he was confident that the work he was putting in at the gym would ensure his hand was raised in victory.  Korbul, who moved to 6-3 as an amateur with a win over James Carroll on Saturday night said, "I feel like we are THE TEAM there at Maverick MMA. We bring the house. It's where we get to shine."
Shine they did, as the Lebanon, NJ based academy sent five fighters into the cage in Lake Harmony, PA, with all five walking away victorious.
"Gracie New Jersey fighters did not miss the awesome opportunity at Maverick 17," said David Adiv, the gym's head instructor, 6th degree black belt, and co-found of the Royler Gracie & David Adiv (RGDA) Association. "They went with the mind set of never give up. They adapted and did everything they needed to win the fights."
Korbul picked up the gym's fourth win of the night following victories by teammates Elliott Riddick, Alex Baker, and Josh Ugalde.
Pressure mounted on rising star Brett Floyd who would face Steve Calero for the fifth and final win for Gracie New Jersey Academy.  Floyd didn't have an easy task at hand as Calero's team, Nick Catone MMA & Fitness, was also undefeated going into the fight.  Had Floyd lost to Calero, then the Nick Catone MMA & Fitness would have been undefeated at 6-0 on the night.  Floyd spoiled that celebration by outpointing Calero on all judges' scorecards.
Below are the official results that the five Gracie New Jersey Academy fighters recorded:
Brett Floyd defeated Steve Calero via unanimous decision (29-28, 29-28, 29-28) – 135 pounds
Russ Korbul defeated James Carroll via unanimous decision (30-27, 30-27, 30-27) – 185 pounds
Josh Ugalde defeated Skylar Mauller via submission (guillotine choke) Round 1, 0:56 – 163 pounds
Alex Baker defeated Josh Shelow via TKO – Round 3, 0:31 – 135 pounds
Elliott Riddick defeated Eyad Ibrahim via unanimous decision (29-28, 29-28, 29-28) – 170 pounds
---
UFC welterweight Mickey Gall is not only a teammate to the five winning athletes, but also a mentor.  If you know the story of Mickey Gall, you know that the path the Gracie New Jersey Academy standout took to the UFC is not the norm.  Gall, 29, has been competing inside the UFC octagon since 2016, but it was just two years prior that the amateur mixed martial artist in Gall was competing at the Sherman Theater in Stroudsburg, PA (not far from the venue his teammates his recently competed at).  It was at WCC 11 that I saw Gall submit Joseph Morrison by way of armbar in the second round.  It was that fight where I went on record to state that although Gall only had two fights under his belt at the time, he would eventually find his way into the UFC. I was right.
Gall took a few minutes of his time to reflect on his teammates' recent wins at Maverick 17.  Gall breaks down each fighter's win.  Tune in below.
---
LISTEN BELOW AS MICKEY GALL TALKS ELLIOTT RIDDICK:
---
---
LISTEN BELOW AS MICKEY GALL TALKS ALEX BAKER:
---
---
LISTEN BELOW AS MICKEY GALL TALKS JOSH UGALDE:
---
---
LISTEN BELOW AS MICKEY GALL TALKS RUSS KORBUL:
---
---
LISTEN BELOW AS MICKEY GALL TALKS BRETT FLOYD:
---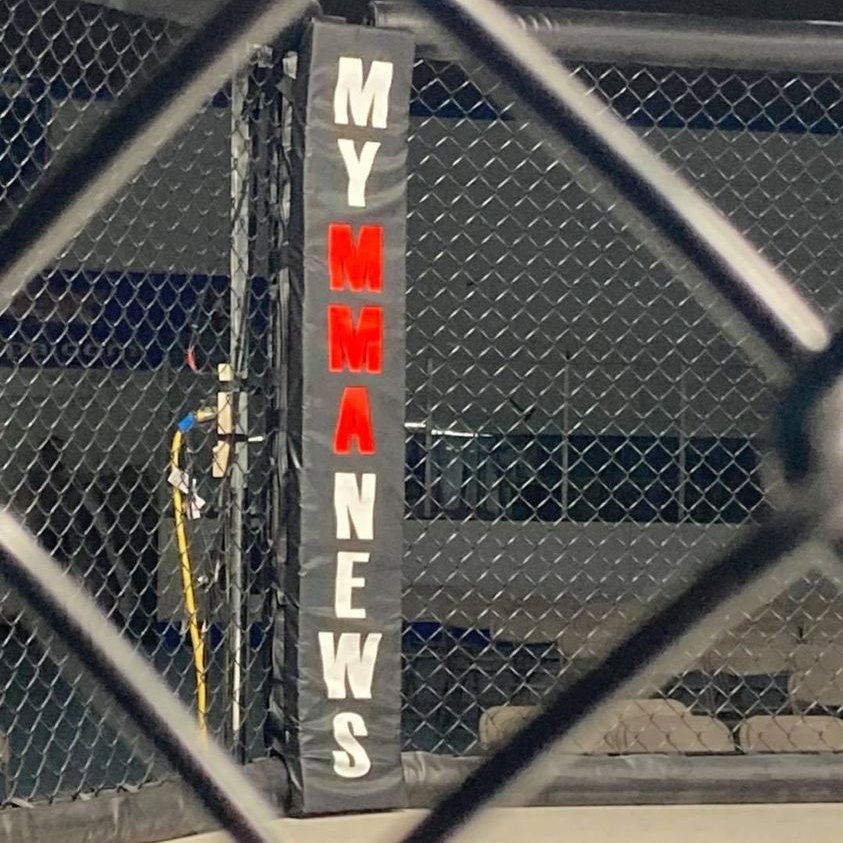 MyMMANews.com – We cover everything from MMA, BJJ, Bare Knuckle, Wrestling, Boxing, Kickboxing, and Judo
News, Opinions, Videos, Radio Shows, Photos and more.