UFC debut for CM Punk delayed again, back surgery scheduled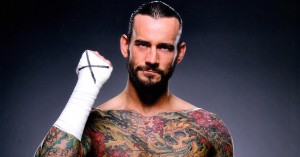 The UFC debut of former WWE champion CM Punk has been delayed once again.  This time however the delay comes due to scheduled back surgery in Chicago on Wednesday due to a herniated disc.
This past Saturday at UFC Fight Night 82, Punk learned that he would fight Mickey Gall, after Gall defeated Mike Jackson in just 45 seconds.
Punk was then backstage where he picked up MMA journalist Ariel Helwani and showed no signs of injury.

"My back has always bugged me," Punk told MMAFighting.com. "Figured it was just wrestling sh*t. Turns out it was.
"It got bad enough to the point where I couldn't do anything the week before I went to train with the New Jersey Devils last month. One day I could manage, the next day I couldn't. I've been in agony for almost a month. Chiropractor, acupuncture, massage, cryotherapy … nothing worked."