Still a few days left of 2018, but we have seen some crackers so far, that's for sure.
We'll be LIVE on Sunday's podcast with our end of year awards show and this is the category always offers a lot of opinions.
Here are our honorable mentions, but we would love to hear yours.
Gaethje vs Poirier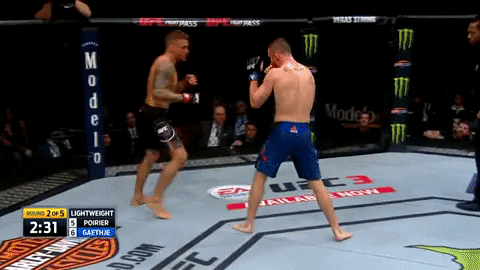 I think we all knew this was going to be a war, especially if Justin Gaethje is involved.  Poirier was on what seemed an unstoppable run.  Since Conor McGregor we have seem him finish, Yancy Medeiros, Bobby Green, Anthony Pettis and had that war with Eddie Alvarez, before being cut short due to accidental/illegal knees.  This really lived  up to the hype and is the heavy, heavy favorite for fight of the year.  Poirier as we know would go on to get the rematch with Alvarez and get the job done there.  It is a shame we never got to see that Nate Diaz fight, would have topped off 2018 for the 'Diamond' nicely.
Pantera vs The Zombie
This is already in our 'Finish of the Year' category.  But as a scrap that goes 5 rounds and a close fight that could have gone either way in my opinion, it had all the makings of a classic main event.  'The Zombie' seemed like he hadn't missed a beat, despite being out for so long on military service and then later injury.  Yair, the up and comer and wild striker, MAN! It really did wet the appetite for a lot of fans.
El Cucuy vs Showtime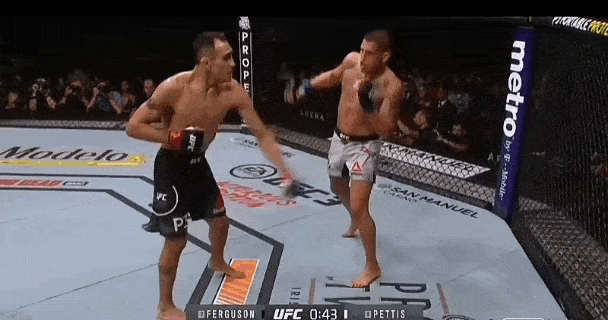 Five months after tearing your knee ligaments and your in there with a rejuvenated Anthony Pettis.  You're in the co main of the biggest PPV of the year and you've been stripped of your title (for bugger all it seems to me) Tony Ferguson must have had a massive chip on his shoulder in this fight, and then you get clipped and knocked down in the first round…. Two choices at this point, roll over and play dead or find a way to win.  Tony Ferguson sure did find that winning way and warrior spirit! In my opnion this is the fight i need convinced of otherwise.  This is the fight of the year, this is the scrap that I watch when there's a good fight to stick on the tele, sit down and watch.  This is the fight the casual fan can enjoy, THIS is the 2018 fight of the year for me…. but then, there is the small matter of UFC 232 this weekend
What's your fight of the year been in 2018?
Let's hear it, send us your questions and comments to facebook.com/martialartschat
or on Twitter @Martialartschat
And don't forget you can win these prizes courtesy of our friends at beast gear and A1 Fight Gear