BKFC announces free monthly fight series; partnership with streaming app Warfare sports
Bare Knuckle Fighting Championship officials have announced the upcoming August 10 BKFC 7 fight card, which will now serve as the launch of the all new Knuckle Up Fight Series, will be LIVE and FREE for the fans as way of saying "thank you" for their continued support.
"After tremendous feedback at BKFC 6, we are thrilled to be able to give back to the fans by offering the Knuckle Up Fight Series absolutely free to all fans in the United States by partnering with Warfare Sports," said BKFC President David Feldman.
The Knuckle Up Fight Series features the same BKFC talent level and production that fans have come to expect, but now free with no strings attached through Warfare Sports.
Warfare sports is a brand new app highlighting the best in combat sports. The app's release will come in the weeks leading up to BKFC 7. This new fight series will take place once per month starting on August 10.
The Warfare sports app will be available on most streaming devices, including the itunes app store, google play store, most smart TVs, Roku streaming devices, Xbox, PlayStation, and more to be announced in the coming weeks.
"Warfare Sports is the perfect home for BKFC. With the launch of Warfare Sports multimedia platforms, we couldn't have chosen a better company, let alone a better sport to be apart of that launch," said Warfare Sports founder Jesse Carstairs. "BKFC will be a primary focus of Warfare Sports, not only through our live coverage but powerful shoulder programing for fight fans around the world. Together we are going to make an impact and we are very excited about it."
BKFC 7 will be headlined by a pair of former UFC fighters in Jimi Alers and Leonard Garcia. Alers stepped in on short notice to replace another fellow former UFC fighter in Jason "The Kid" Knight. Knight sustained a rib injury while training, resulting in his withdrawal from the card.
"The Beast" Alers is coming off a sensational first round knockout over Elvin Leon Brito at BKFC 6 in June. "Bad Boy" Garcia recorded a thrilling second round stoppage of Julian Lane at BKFC 4 in Cancun earlier this year.
In the night's co-main event, heavyweight champion Arnold Adams will defend his strap against former UFC fighter Chase Sherman. Sherman fought to a split draw with Sam Shewmaker at BKFC 5 in April.
Another extremely exciting matchup between another duo of former UFC fighter was announced just last week as "The Assassin" Melvin Guillard will make his promotional debut against Isaac Vallie-Flagg.
Also, the first round of the women's featherweight tournament will kick off pairing Sadie Ault up against Corrine Laframboise and Christine Ferea will meet Helen Peralta. The two women that advance in their scheduled BKFC 7 fights will compete against one another at a later date for the inaugural BKFC women's featherweight championship.
Complete BKFC 7 fight card below:
Jim Alers vs. Leonard Garcia
Arnold Adams vs. Chase Sherman – for BKFC heavyweight championship
Christine Ferea vs. Helen Peralta – women's featherweight tournament
Corey Jones vs. Harris Stephenson
Sadie Ault vs. Corrine Laframboise
Kaleb Harris vs. Johnavan Vistante
Bubba Malbrough vs. Quinten Henry
Melvin Guillard vs. Isaac Vallie-Flagg
Joshua Boudreaux vs. Adam Pellerano
Bare Knuckle FC 7 (Bare Knuckle Fight Series 1) takes place August 10 from the Mississippi Coast Stadium in Biloxi, Mississippi. Tickets are on sale now at http://bareknuckle.tv.
About Warfare Sports:
Warfare Sports Corporation is an American entertainment company, specializing in live streaming media and video-on-demand online.
The Warfare Sports Corporation app or "channel" will be found on Roku, Apple TV, Android store & Apple store.
For more information on WarFare Sports visit https://www.warfaresports.com/.
About Bare Knuckle FC:
Bare Knuckle Fighting Championship (BKFC) is the first promotion allowed to hold a legal, sanctioned, and regulated bare knuckle event in the United States since 1889. Based in Philadelphia, and headed by President and former professional boxer David Feldman, BKFC is dedicated to preserving the historical legacy of bare knuckle fighting, while utilizing a specifically created rule set which emphasizes fighter safety. BKFC will hold all of its bouts in a revolutionary circular four-rope ring, designed to encourage fast-paced and exciting bouts. The patented BKFC "Squared Circle" contains scratch lines, based on the Broughton Rules which governed bare knuckle fighting in the 19th century, and which requires fighters to "Toe the Line": start every round face to face, and just inches apart.
In BKFC, only those fighters who are established professionals in boxing, MMA, kickboxing, or Muay Thai will be allowed to compete. The referees and judges will also be required to have extensive professional combat sports experience. All fights will be held under the auspices and control of an Athletic Commission which is a full member in good standing of the ABC (Association and Boxing Commissions and Combative Sports). Unlike other fighting organizations and combat sports internationally which claim to be "bare knuckle", but require wraps, tape, and gauze; BKFC is true to its word as fighters are not allowed to wrap their hands to within one-inch of the knuckle. This makes BKFC unquestionably the truest form of bare knuckle fighting. BKFC is dedicated to not just creating the safest, most exciting, and highest level bare knuckle fighting organization in the world, it's also leading the way for a new fully recognized professional combat sport. BKFC is truly the sport of the future, which fully respects it's remarkable past.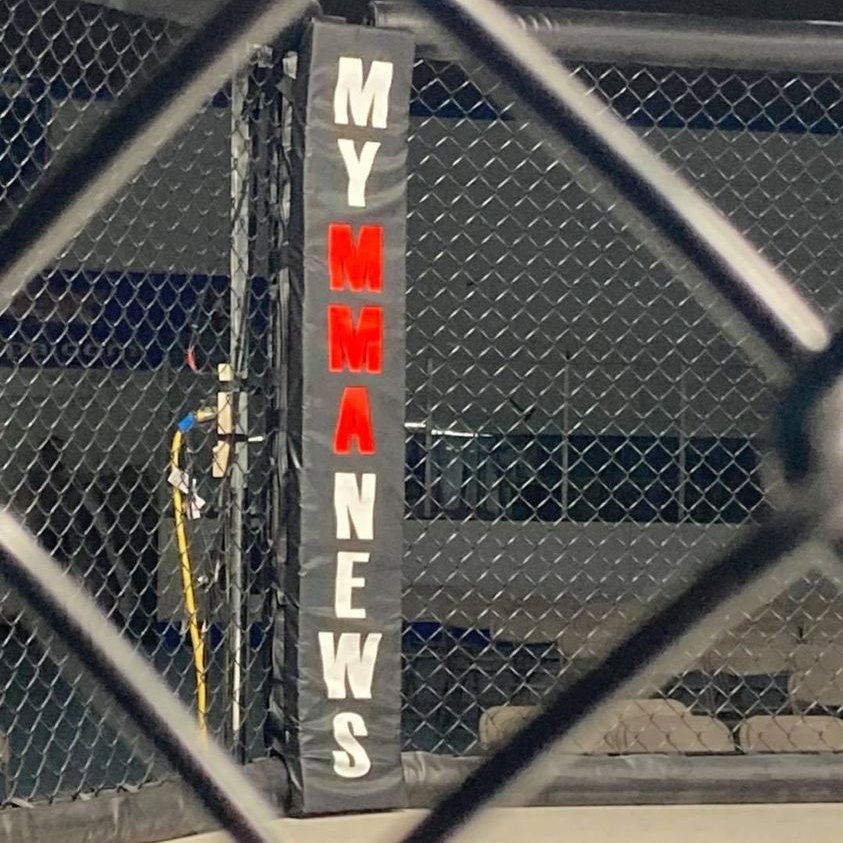 MyMMANews.com – We cover everything from MMA, BJJ, Bare Knuckle, Wrestling, Boxing, Kickboxing, and Judo
News, Opinions, Videos, Radio Shows, Photos and more.