Jiu Jitsu Asylum – Where There's Always An Escape
If you have ever trained jiu-jitsu in or around the Stroudsburg, Pennsylvania area you have likely come across Edwin Rodriguez at one time or another.  After years of providing instruction at various mixed martial arts academies that have come and gone throughout the better part of the last decade, Rodriguez opened the doors to his own facility in February of this year.
Located on North Ninth Street in Stroudsburg, Jiu Jitsu Asylum offers a variety of programs for both children and adults.  Rodriguez, a black belt under David Adiv and Royler Gracie, provides the jiu jitsu instruction, while Brandon Maisonet, a multiple time champion, teaches Muay Thai, and Rich Golin, a black belt, facilitates the judo training.
I have known coach Edwin for a number of years but never really got into a discussion about his progression through the art of BJJ, mainly because he his quiet demeanor.  He never appeared to want to be the center of attention, and even in talking with him today, my assumptions were correct.
At 52 years of age, Rodriguez is extremely fit, so much so that you might guess he is in his 30's or early 40's.  He has the mind set of what you would expect a Brazilian Jiu Jitsu black belt to have.  He is reserved, never really showing too much, but always with a watchful eye.
He began training jiu jitsu about 18 years ago, without any prior experience in the martial arts.
"I had taken my son to Karate class and his instructor showed me a video of these two guys rolling around in their underwear," Rodriguez said.
He was confused by the sensei's intention and why he was showing him the video, thinking it was some sort of fetish or an even an advancement toward him.
The instructor in turn replied, "No, watch.  This is jiu jitsu."
When Rodriguez looked more into the craft and how a smaller man was able to submit his larger opponent, he had to know more.  Brazilian Jiu Jitsu was still in its infancy here in the United States, only having become mainstream in the 1993/1994 timeframe after Royce Gracie's dominance on the early UFC fight cards.
Humble beginnings
Rodriguez jumped right in and began training with practitioners who have become household names, legends in the sport of BJJ today.  He was traveling to New York to train with famed Gracies Renzo, Roger, Igor, and Greg, as well as John Danaher, Matt Serra, and more.
"I was dumb enough and lucky enough to be there are the right time," Rodriguez said.
He was in a room full of Brazilian Jiu Jitsu killers each and every day.  He was there with guys who now charge hundreds of dollars for seminars and private lessons.  Edwin was getting that experience for next to nothing.
"Renzo would tell me to go roll with this guy Sonny.  'Twist him like a pretzel,' he said."
But Sonny didn't let that happen.  Sonny would wipe the floor with Edwin, but that did not deter him.  Instead, it made him want to do it even more.
"I told Renzo, I need to know what he (Sonny) knows."
He would train under Renzo all the way up to purple belt, and earn his black belt roughly six years ago in 2012 under Adiv who owns Gracie New Jersey.
"Learning jiu jitsu was my drinking and smoking so to speak," Rodriguez said.
Equality
During his learning process, Rodriguez learned early on that women are to be treated as equals on the mat.  Most every guy who trains BJJ goes through this period where they are uncomfortable or uncertain what to do so they don't accidentally or inappropriately touch their female training partner, but also they feel as they may hurt the woman they are training with.  It is a natural reaction, but eventually you get over it.
"I was training with this girl, and she was on top of me in the mount, and she grabbed the lapel (collar) on my gi and looked at me and asked, 'what are you waiting for?'"
That's when Rodriguez replied to her that he didn't know what to do because he didn't want to offend her.
His training partner became agitated, and immediately applied the choke and submitted him.
Days later Rodriguez asked her if she would like to roll and he was immediately shot down.  Since she had been insulted, training with Rodriguez was out of the question.
"That's when I learned to look at each and every competitor in the same way," Rodriguez said.
Introduction to MMA
As students in the room progressed, they began to gravitate towards mixed martial arts.
"I just wanted to learn jiu jitsu.  I was confused by them wanting to fight," Rodriguez said.
As he came to the Pocono region in Pennsylvania, Rodriguez enrolled his son into a jiu jitsu program.  While there as a parent he noticed that one of the instructors was improperly demonstrating a technique.  The younger Rodriguez, having a black belt for a father, too noticed the demonstration was not being done correctly.  Instead of interrupting the class and injecting his point of view, Rodriguez humble in nature, left it alone.
Several weeks later the instructor was competing in an MMA fight and invited Rodriguez and family to attend cage side.
"He got taken down and while on the ground I could see his ground game needed a lot of work."
That is when Rodriguez later pulled him aside and said, "I think I can help you with your jiu jitsu."
The instructor, confused, looked at Rodriguez and asked, "You know BJJ?  Why didn't you say anything?"
That's when Rodriguez then became introduced to the world of instructing local MMA competitors.
Since then he has worked with dozens of MMA fighters throughout New Jersey and Pennsylvania.
Future plans for Jiu Jitsu Asylum
Now with his own academy, and some of the best instructors in the area, each teaching their own specialty, Jiu Jitsu Asylum is one of the fastest growing schools in Stroudsburg.
"I never had aspirations for any of this," Rodriguez said.
Being a black belt was never an intention for Rodriguez.  Being the owner of a school was never intention.  Learning the art of jiu jitsu was never an intention. It all sort of just fell in place because someone once showed him a video.
There is one thing that Rodriguez will tell you he is intentionally doing.  That is staying committed to his students.  His goal is raise them all up to the level they need to be, become the Renzo Gracie Poconos affiliate, and retire into the sunset.
"The proof is in the pudding.  Whenever these guys compete, they win."
For more information visit http://jiujitsuasylum.business.site/ or call 570-872-9899.  Jiu Jitsu Aslyum is located at 1125 N. 9th St., Stroudsburg, PA 18360.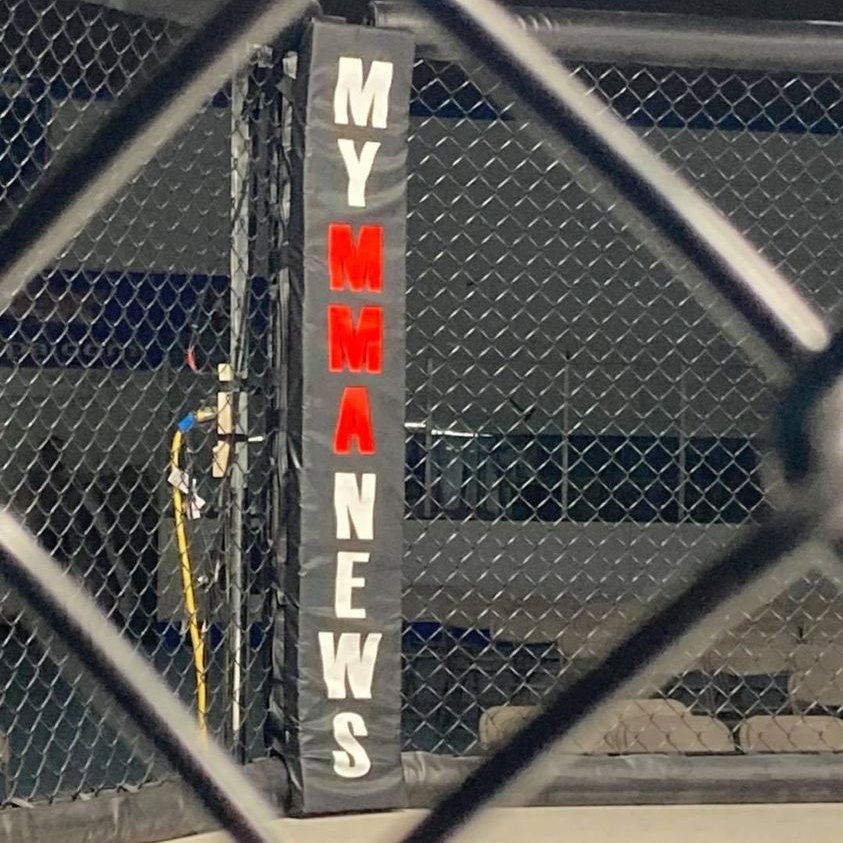 MyMMANews.com – We cover everything from MMA, BJJ, Bare Knuckle, Wrestling, Boxing, Kickboxing, and Judo
News, Opinions, Videos, Radio Shows, Photos and more.