Roberta Samad training with UFC fighter Matt Brown for Bellator 264 bout against Pam Sorenson
Roberta Samad (5-1) will return to professional mixed martial arts action for the first time since May 2019 when she meets former Invicta FC featherweight champion Pam Sorenson at Bellator 264 this Friday, August 13.  Not only will Samad be returning to competition, but she also returns to Bellator MMA for the first time since 2015 when she dropped a unanimous decision to Julia Budd, who would later go on to win the promotion's featherweight title.
"In 2015, I made my debut with Bellator MMA," Samad told MyMMANews. "I was young and it was my first time in a big organization and I really wasn't ready for that kind of level just yet. I appreciated the offer and getting the experience. I was hungry and never lost in my career. I also hadn't lost in a Jiu Jitsu competition at that time either. I needed that fight and that loss. It made me understand how my skills could be so much better and made me start training even harder. I lost once against Julia Budd, but I foresee a rematch in the future and with my experience now, I am very confident next time I will win! I have a lot of respect for her and would definitely like to fight her again."
The 33-year-old Brazilian fighter in Roberta Samad, who is aptly nicknamed "Crusher," began her career with a perfect 4-0 start before facing Budd.
"After that fight I got pregnant," she said. "It was a new challenge but I never stopped training until one week before my daughter born.
Literally, I was training until my training partners said they didn't want to train with me anymore until I had the baby because it was too dangerous. After my pregnancy I was living here in the United States. I started to work on my boxing with my coach Rob Radford. It was a big change after three years of working non stop with Brazilian Jiu Jitsu and competing in it here and there. I got a call for PFL and everyone thought I was gonna lose because I was out for such a long time. In my opinion it was my best performance. I won. Then COVID hit and I quarantined but still trained a lot. I feel I'm much better now, even more than what I was the last fight. I'm feeling really really confident for my Bellator fight August 13th. I cant wait."
For her return to competition, Samad has made a change in preparation, including training with longtime UFC welterweight Matt "The Immortal" Brown.
"I was always a big fan of Matt Brown," Samad said. "He is my inspiration. Someone told me he had a gym in Columbus, Ohio (two hours from Cincinnati where Samad lives). So I made the trip and I start training with him at least one time on week. Matt and I became really good friends. I have so much respect for him since I start training with him. He tells everyone, 'This is Roberta, she will be the champ,' and that means a lot to me that he believes in me. He is my mentor and my friend and I'm so lucky to have that. I still have never stopped training with my other coaches. They each support me like family. Drive MMA will still always be my family but I am training at Immortal Martial Arts for this fight. I'm so honored to have all the people I have around me."
Samad's return fight this week isn't an easy one, but luckily for her she has an idea of what sort of challenges are ahead.
"I've known Pam since we did TUF tryouts together," Samad said. "She was always a nice person. I respect her a lot and I don't think is gonna be a easy fight. I think it's a great match! I'm so excited to be in the cage with her and I'm pretty sure the fans will love it."
If Samad is victorious against Sorenson on Friday, she already has another name on her list.
"I would love a rematch with Julia (Budd)," Samad said. "I think I'm a whole different athlete now and have a lot more experience. Hopefully this fight happens in the future!"
Current Bellator 264 lineup:
Gegard Mousasi vs. John Salter – 185 lbs
Andrey Koreshkov vs. Sabah Homasi – 170 lbs
Magomed Magomedov vs. Raufeon Stots – 135 lbs
Davion Franklin vs. Everett Cummings – 265 lbs
Ty Gwerder vs. K. Bestaev – 185 lbs
Pam Sorenson vs. Roberta Samad – 145 lbs
Danny Sabatello vs. Johnny Campbell – 135 lbs
Nekruz Mirkhojaev vs. James Adcock – 145 lbs
Justin Montalvo vs. Kendly St. Louis – 155 lbs
Orlando Mendoza vs. Jon McNeil – 195 lbs
Sebastian Ruiz vs. Jeffrey Glossner – 142 lbs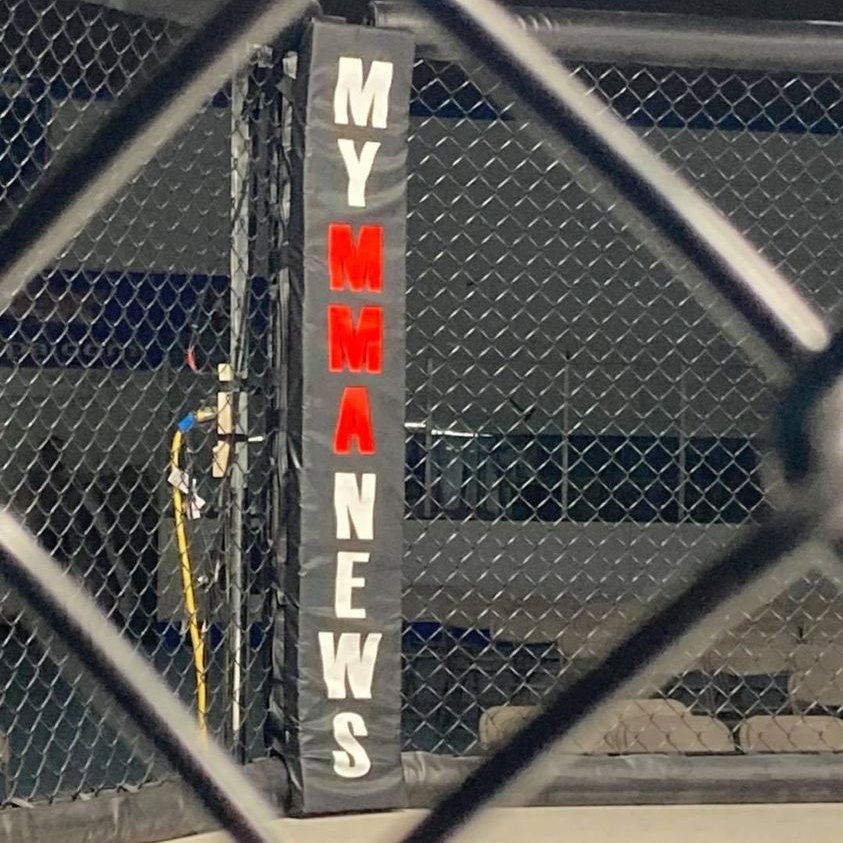 MyMMANews.com – We cover everything from MMA, BJJ, Bare Knuckle, Wrestling, Boxing, Kickboxing, and Judo
News, Opinions, Videos, Radio Shows, Photos and more.