WATCH:  New York Politician Compare MMA to Gay Porn
Assemblyman Daniel O'Donnell was one of those who opposed legalization of mixed martial arts in New York.
O'Donnell is a Democratic member of the New York State Assembly, representing the 69th district in Manhattan, made up of the neighborhoods of Manhattan Valley, Morningside Heights, and portions of the Upper West Side and West Harlem. He is also the older brother of entertainer Rosie O'Donnell.
Just like his sister, Daniel is openly gay and had some choice words justifying his opposition of yesterday's bill proposal.  Check this out.
Below is the transcript from Assemblyman Daniel O'Donnell
"Let's start in the very beginning," he began. "It's a very good place to start. I knew nothing about this. Had no interest in it. I'm a Tennis guy. I watch Tennis, I play Tennis. This was of no interest to me.
"Then I read a story, where the vice president of MMA said, 'Well, of course we're going to make this happen in New York. We gave $50,000 to a Democratic lobbyist so it's all taken care of.' That didn't make me feel very good. I thought I should learn a little more about it.
"What is it? Well, I should really like it. You have two nearly naked, hot men, rolling around on top of one another, trying to dominate each other. And just in case you don't know, that's gay porn with a different ending?. Okay?
"I won't describe the ending for you. But as I've gotten older, the endings are less important. OK. So. The aggression and the violence of what that was did not make me necessarily comfortable. But again, kinda agnostic.
"Then we had a colleague here brought before the committee, and I've enjoyed this week's discussion about our rules. Believe it or not Mr. Kavanaugh, I've enjoyed our discussion about the rules, because some times these processes work. So what happened?
"We had a colleague here who was deeply offended by what this was. Deeply offended. Thought it was like the Christians and the lions in Roman times. Thought it was barbaric. Thought it was absolutely unchristian, and violated his Catholic beliefs.
"We went to an arts committee meeting, and he convinced us. Bipartisanly. The committee voted like 12-2 to not allow this to go forward.
"Wow. Ok. That's pretty good right?
"I leave the meeting. I go in the hallway, and find the lobbyist in question making a phone call trying to get the vote changed. Trying to get the vote changed.
"A year goes by, same committee, same composition, same members, same vote. The whole vote was different. The whole thing flipped. Rather than being 2-12 it was now 12-2.
"And what had happened? The money started to roll in. The money has rolled in. The story last week saying a million dollars has been spent on behalf of this lobbying effort, in order to make this happen.
"If I wanted to see half naked men fighting in a cage over a belt and purse, I'd go to Fire Island."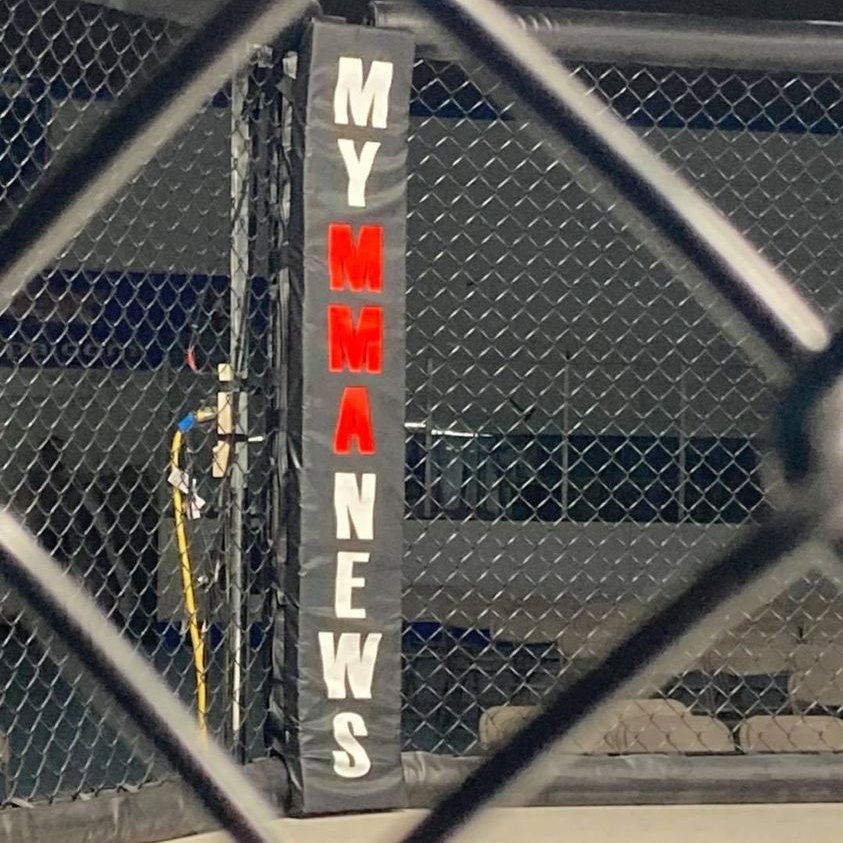 MyMMANews.com – We cover everything from MMA, BJJ, Bare Knuckle, Wrestling, Boxing, Kickboxing, and Judo
News, Opinions, Videos, Radio Shows, Photos and more.