Anastasia Yankova: If I Can Fight For the Russian People, I Will
Anastasia Yankova: If I Can Fight For the Russian People, I Will
Earlier today I was joined by rising Bellator MMA star, Anastasia Yankova who takes on Veta Arteaga at Bellator 161 in Cedar Park, Texas. The fight goes down next Friday, September 16.
With a little help from a translator Yankova was able to answer a few short questions.
MyMMANews – Anastasia, thank you for joining us, and if you could, please tell us, how are you feeling ahead of the fight and what are you doing during the final week of preparation?
Anastasia Yankova – "Thank you very much.  I am ok.  I am ok for a person cutting weight now and finishing up training camp.  Only two more hard days for me and I will just finish cutting weight.  I had a really long, hard, training camp.  I train at AKA Thailand and I will finish it here.  It was a great camp.  I am just preparing my mind.  I am good."
MyMMANews – Speaking of AKA Thailand….You have done some training over in Thailand at AKA Thailand with Mike Swick. What has that experience been like and will AKA Thailand become a permanent fixture into your training regimen?
Anastasia Yankova – "It wasn't my first visit to AKA Thailand but it was my first full training camp there.  It an amazing place.  I really feel that the guys who train there are my team, my friends.  Mike is a great coach and he's not just a coach who stands by the cage.  He's a fighter.  I knew about him a long time before I started training at AKA Thailand.  I knew he was a UFC fighter.  He had a really long career.  If you respect your coach not only as a coach but also as a fighter who knows tactics it is a great teamwork.  He not only gives me instructions but workouts and does everything with me.  If I am doing cardio he is doing cardio with me and I feel as if I am not alone.  I have a team.  It's a really great feeling.  I think that he is an incredibly professional coach."
MyMMANews – You previously stated that one of the reasons you ultimately signed with Bellator over any other competing organizations was because Bellator was going to allow you to continue to participate and compete in other combat related events such as boxing. Have you been approached to compete in Muay Thai or boxing for any other organizations or do you have plans to compete?
Anastasia Yankova – "I think only about MMA.  I don't really want to lose my focus because I know boxing and Muay Thai are really different.  When you train MMA all the time you change your training, your timing, everything.  I don't want to lose my focus.  If maybe I have time from Bellator, I'd like to fight in Russia.  I have a lot of people in Russia who really believe in me and go to watch my fights.  They have been with me for a long time.  Maybe sometime in the future if I can fight for the Russian people I will."
MyMMANews –  Lastly…recently fellow Bellator fighter Ilima MacFarlane had expressed interested in fighting you, but she had a rather strange way of calling you out. She said:
"I'm not sure if my desire to fight her has more to do with my hopes for a title shot, or a hidden sexual tension I feel between us. Either way, I'm game."

What was your reaction to that when she said she feels a hidden sexual tension between you two and do you think that fight will happen down the line?
Anastasia Yankova – "I think Ilima is a really smart girl.  She uses words to get attention.  She used my name and the word sexual.  It's really smart but I'm not stupid either.  She will use my name to help make her name popular.  I am ready for a fight with every girl in the the division, but my name is not Scott Coker so that is really not a question for me. But I'm ready, no problem!"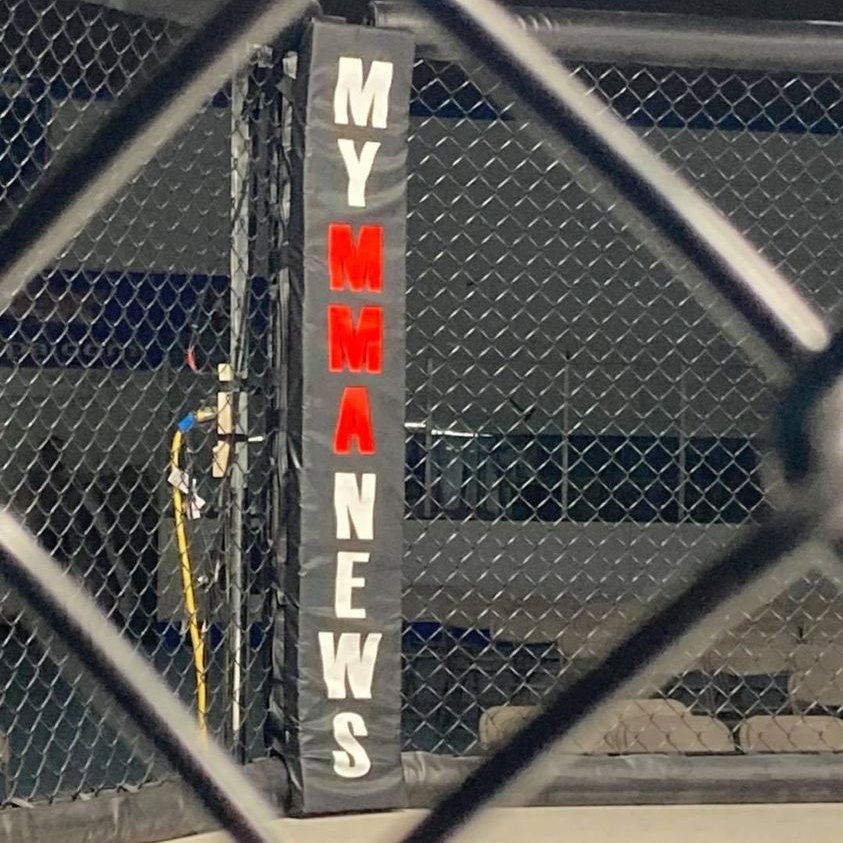 MyMMANews.com – We cover everything from MMA, BJJ, Bare Knuckle, Wrestling, Boxing, Kickboxing, and Judo
News, Opinions, Videos, Radio Shows, Photos and more.