CFFC to crown first female champion this Saturday at CFFC 55
History will be made this Saturday when the "Blonde Fighter" Katlyn Chookagian takes on top ranked Isabelly Varela for Cage Fury Fighting Championship's (CFFC) first ever female title live at the Borgata Hotel Casino and Spa. Both females are undefeated and look to capture a coveted title in the country's premiere regional promotion.
After making her professional and CFFC debut in 2014, Katlyn Chookagian (5-0) has ran off five straight victories including a dominate decision victory over Invicta FC fighter, Sijara Eubanks in October 2015. "I was very happy with my last fight and it helped me gain more confidence in my technical ability and strength as a fighter," stated Chookagian. "Going into the fight, I was very cautious of Eubank's BJJ being that she is a multiple-time BJJ world champion. However, the whole time we were on the ground I was in control attempting several submissions. Of course I always look for a finish, but me and my coaches were still very satisfied with my performance."
That performance motivated CFFC's CEO to introduce the first ever CFFC women's title. "When women were first introduced to MMA, I was not a big believer that they could fight on a high level," stated Haydak. "I was wrong. I was dead wrong. Every time we've had women fight on our cards, they have stolen the show. I expect Katlyn and Isabelly to do the same at CFFC 55!"
"I am really excited to be fighting for the first CFFC women's title," said Chookagian. "On the east coast there are no women's titles so to be able to be the champ for the largest regional promotion would be a great accomplishment for me. My opponent is from Brazil with a 7-0 record. I don't know a whole lot about her but from what I have seen she is a very aggressive and scrappy fighter. She seems to be well rounded with several finishes on her resume. I think the fact that we are both well rounded it will make for a very entertaining fight standing or on the ground. With an undefended record and coming all the way here from Brazil, I know she's taking this fight very serious, which motivates me even more. I think with both of our well rounded styles this fight can go anywhere and I will be prepared for that and in the end my hand will be raised.
"Katlyn is a new fighter at 125," said Haydak. "In the past, her cuts to 115 played a factor in her performances. She was still dominant, but there was always a sense that there was a star waiting to break through. After her last performance at 125, you can see that a star was born!"
However, competing is one aspect where the Blonde Fighter finds satisfaction. "I feel that having the ability and confidence to defend yourself is a life skill that everyone, especially women, deserve to have," continued Chookagian. "Recently I have been teaching self-defense seminars at all different types of gyms which are a lot of fun. I also started a women's BJJ program at my gym (AllStar MMA) to try to promote and encourage more young girls and women to learn BJJ. I feel that BJJ is the best and most practical form of self-defense a woman can learn. My goal is to try and create an atmosphere where women can feel confident and eager to learn. Martial Arts has been a part of my entire life but for most women it is very intimidating. There is no better feeling than when I see the switch from a woman that first comes in to the gym shy and timid, to rolling with the men in the advanced classes and helping other new women that come in."
Trying to find an opponent for Chookagian scanned the globe to Rio de Janeiro where Isabelly Varela (7-0) was waiting to make her first United States appearance. "It's a dream come true to go fight in the United States and to do what I love," exclaimed Varela. "To show my work, my dedication and everything I did to arrive here. To fight for a belt like CFFC's belt is a true honor and a gift for all the hard work I put in my professional MMA career."
"Isabelly is the best unsigned female flyweight prospect in the world we could find," concurred Haydak. "Her record and skillset make her an extremely dangerous opponent for anyone in the world. We don't often search outside the USA for top talent, but when we do, we're only bringing in the best. Isabelly is clearly one of the best."
Not only does a victory over Chookagian give her the exposure in the United States, it will also improve her world ranking where some websites have her in the top ten in her division. "I'm sure a win over Katlyn will put me side by side with the best in the world in my weight class," said Chookagian. "CFFC is one of the top events in the US and in the world to support female MMA and to be the CFFC Champion will definitely put me as a top five or top three flyweight fighter."
Varela isn't tipping her hat when it comes to what to expect when she steps into the CFFC cage this Saturday. The Imperio Fight Team member from Barra do Sao Joao, Rio de Janeiro lets her head coach, Josimar Junior do that. "I leave the part of game plan and studying my opponents to my coaches at this part of the preparation. Right now, I'm focused in training what they tell me to and when the fight is closer, I will start to take a look at Katlyn. I don't like to talk about what will happen, I like to make it happen. When the day of the fight arrives, I will show to Atlantic City and to the world all my hard work and my preparation for the fight. Anywhere the fight goes, I will be ready for a war!"
"There are talks of the UFC adding the women's flyweight division," concluded Haydak. "Katlyn and Isabelly will no doubt be on the top of that list. Arias has always done an amazing job at putting together high level fights. This fight has peaked the interest of MMA enthusiasts around the globe, I'm excited to start of 2016 by crowning one of these woman with the CFFC belt."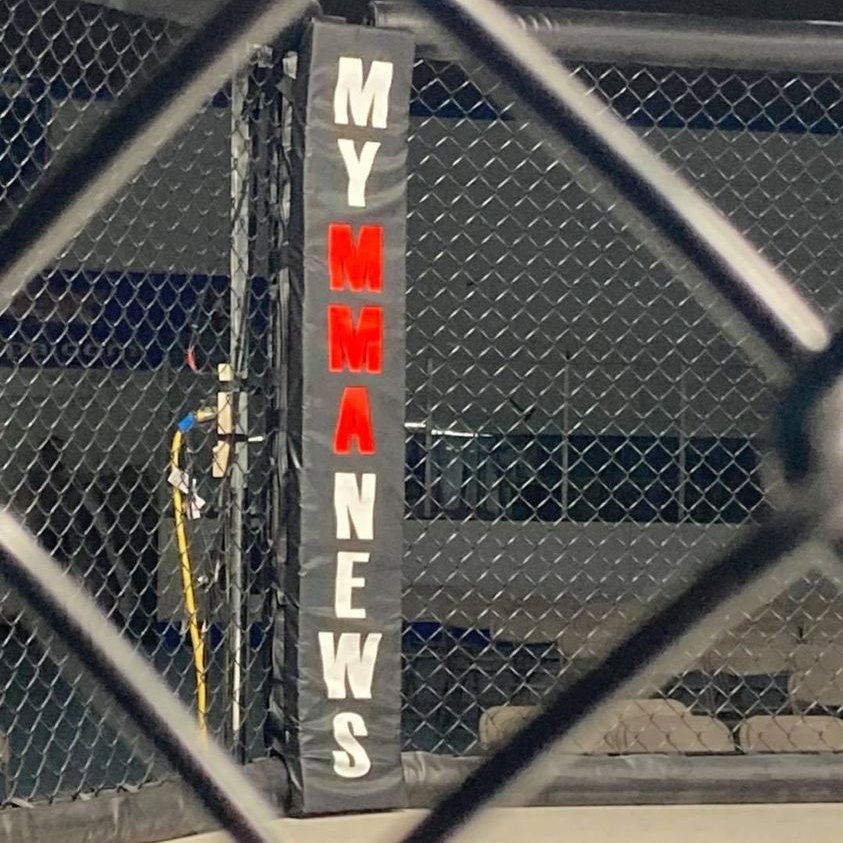 MyMMANews.com – We cover everything from MMA, BJJ, Bare Knuckle, Wrestling, Boxing, Kickboxing, and Judo
News, Opinions, Videos, Radio Shows, Photos and more.