An M-80 is about to go off – Desmond Moore to make pro debut at XFE 43
An M-80 is about to go off – Desmond Moore to make pro debut at XFE 43
It's the night of the rising stars as XFE presents XFE 43 live at the Sands Bethlehem Event Center in Bethlehem, Pa., this Saturday, June 7, featuring the professional debuts of XFE amateur stars Desmond 'M-80' Moore, Mike "The Bethlehem Brawler" Liberto, and Thadius Maximus Frick.
This card also features the XFE debut of Vladimir Cerbadji and Sam Vanderslice.
Eddie Alvarez, William Leibensperger, Dominick Territo, Izzy Encarnacion, and Adam "The Archangel" Atiyeh will also help to make this the MMA event of the Year!
Earlier this week MyMMANews.com caught up with Desmond 'M-80' Moore to discuss his move down to 115 pounds for his first professional fight.
MyMMANews – Desmond, you are making your professional debut next Saturday, June 7, at XFE 43 after going 5-1 as an amateur. You are going up against another fighter in Chris Tanner who is also making his pro debut. Obviously you are both going to want to make a lasting first impression. What does Desmond 'M-80' Moore do to ensure the victory?
Desmond Moore – "I continue to press the action and keep the fight at the pace I want whether it be standing up or on the ground , I have to control every situation."
MyMMANews – You have become sort of a household name within XFE having fought five or your six amateur bouts with them. What has it been like working with Dave Feldman and the entire XFE staff?
DM – "Everyone with XFE has been great and I definitely enjoy working with them. They continue to get me fights and keep me busy so I can be at this point now getting ready to make my pro debut."
MyMMANews –  Who are you currently training with and where?
DM – "I train with American Top Team at the Hammer training and fitness center in Allentown, PA. Carmelo Marrero and our coaching staff has continued to push me to be great and now with the addition of training partners at Hammer I can only excel more. What is your training regiment like? Training consist of the multiple aspects of mma including boxing , jui jitsu , kickboxing and wrestling , along with that i need to do live sparring and strength and conditioning. I would say two workouts a day is normal but days I can get three or more are what keeps me sharp for fights."
MyMMANews – This fight is taking place at 115 pounds, you normally fight at 125 so is it safe to say that you don't cut any weight to make your normal fighting weight of 125?
DM -"I just think I'll be more competitive at 115."
MyMMANews –  Why are you going down to 115? Why not stay at 125?
DM – "I've competed and had success at a high level while competing at 125 pounds, I think going to 115 will only take my success to a new level and show even more how good I could be."
MyMMANews – Is it hard finding opponents to fight in your weight class?
DM -"I think it will be a challenge since 125 is still relatively new and now I'm going down to 115, but that's the job of the promotion so I can't worry too much I just have to be the best 115 pound fighter around."
MyMMANews – What do you think is going to be the biggest challenge for you now that you are going to be fighting on the pro circuit?
DM -"I think being a pro now I have to show people why they should watch me or why they should want this division in the UFC or other big organizations. This is now a job and everyone I fight is looking to take my promotion away from so if I continue to look at it that way while having fun , I will surpass any challenge that comes my way."
MyMMANews –  Any sponsors or people you want to thank?
DM -"I like to thank Lehigh Dental, Parrish Chiropractic Center, innerFury Athletics , Style You need Print shop , Avue designs , Vision Bar , Revolt and Rebelle and Valleywide Signs and graphics for continuing to support me. My teammates and family for pushing me everyday and God for waking me up each morning to do something I love ."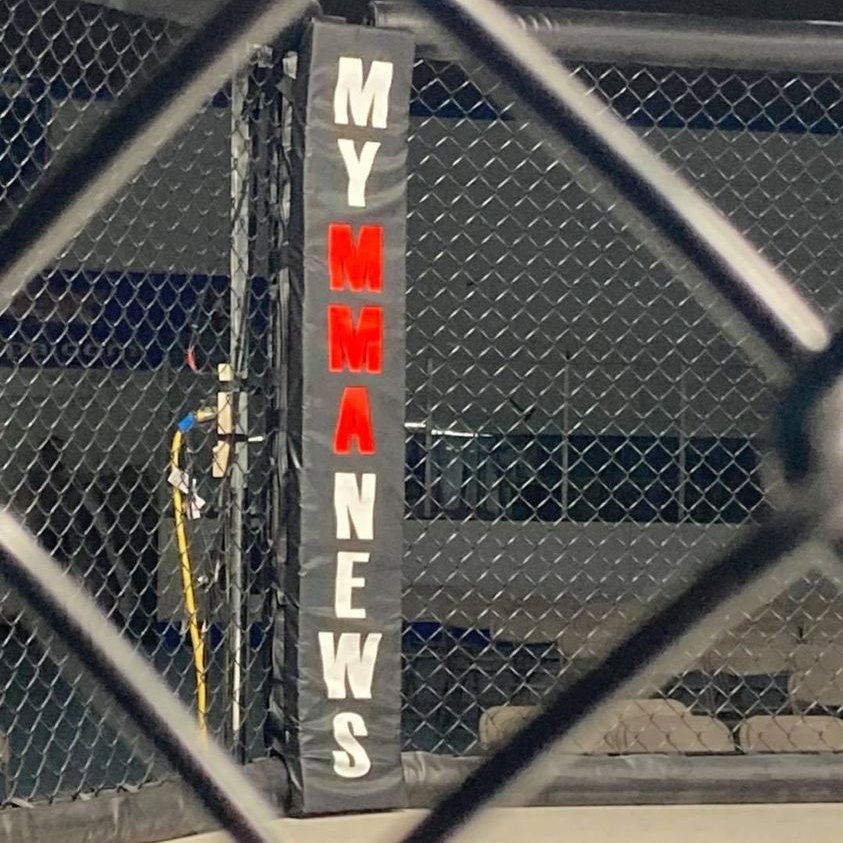 MyMMANews.com – We cover everything from MMA, BJJ, Bare Knuckle, Wrestling, Boxing, Kickboxing, and Judo
News, Opinions, Videos, Radio Shows, Photos and more.