Elise Reed on Devon Estes fight: "There's going to be a finish, whether it is her or me"
The Maverick MMA heptagon will be graced with arguably the promotion's best women's fight to date when Elise Reed and Devon Estes do battle on March 28 at Maverick 16.
Reed is currently serving in the U.S. Army at the rank of First Lieutenant and is serving as a Company Commander, Headquarters and Headquarters Detachment, of a Movement Control Battalion.  The 27-year old graduate of Virginia Military Institute is approaching her fifth year serving the nation as a commissioned officer.
While one might think that her military background and requirement to stay in tip-top shape might have contributed to her success in mixed martial arts, Reed will tell you that she is a life long martial artist and that is what has driven her success.
"I was a NCAA athlete in college," Reed said.  "I've done martial arts my entire life.  I've done Tae Kwon Do since I was about six years old.  In college I was able to compete in swimming and water polo at an elite level.  I've always been athletic and very competitive.  I have to attest most of my success in MMA not only to staying in shape and being shape, but also my coach John Kanabay who is my first instructor and sold me the Hillsborough Schools. I own the Kickside School in Hillsborough.  Our camps are unique in the sense that it's pretty much been him and I, in terms of building the MMA program in our schools.  He'll analyze the tape and the opponent and then he will make the camp specifically for me and bring in people that mimic the opponent.  I've had kind of an advantage in that regard in terms of having a very specific training plan and a coach dedicated to that."
At 27-years old Reed has her road map figured out.
"I was overseas in Kuwait and Iraq in 2017 and 2018, and then I bought it (the school) in April 2018.  I'm always busy.  I'm fighter, business owner, and Army reservist."
Reed recently has a big break in her pro debut, the opportunity to fight for Bellator MMA at Bellator 231 at the Mohegan Sun in Uncassville, Connecticut. The only problem was that so much attention was being driven towards her opponent's extracurricular activities, and not really paying attention to the fight at stake. Reed would take on Rebecca Bryggman, an adult film star who goes by the name Orion Starr.
"It's funny because there is a backstory to that," Reed said. "She reached out to me in June about fighting me as an amateur.  I was looking to turn pro and she was 2-0 at the time.  She called me out on Instagram, by name, saying that I was afraid of her, intimidated.  I was like 'I have no reason to fight you as an amateur.  Go pro and we'll make it happen.'  That kind of lit a fire in June and then we get a fight from Bellator and my coach is like 'Guess who it is against?'  He was like 'the Orion Starr girl.'"
Bryggman got what she asked for, but would it be too much?
"I was like 'alright, it doesn't matter to me.'  I knew that she was talking a lot.  I'm not one that likes to talk trash or talk smack before so I just knew that she was making me more well known by her saying that I was talking all this smack to her, and that she really wants to finish me.  I was like 'you be you, and we'll be able to step in and get the job done.  We'll be able to have our two cents once we're in the cage and the door is closed.'  It was more amusing than anything else.  I had her ex-boyfriend contact me.  He was telling me in June when they were still together that he was going to kick my teeth in and my coach's teeth in.  I was like 'oh my goodness.'  I guess a little nervous about actually going face-to-face and if she were to do something, how would I react? That was probably the only thing that was different in terms of this stare down during weigh-ins.  But, she didn't."
It would only take one round for Reed to finish her opponent with strikes to record her first professional win.
"105 is a great weight class for me because at 115 I'm usually smaller and at 105 I feel like a giant," Reed said.
Although she prefers fighting at the lighter weight, the Maverick 16 bout against Estes will be contested at strawweight.
When asked what she knows about her opponent, Reed didn't really have much info to talk about.
"I watched maybe one tape," Reed said. "My coach will watch the majority of it.  I found that watching fight tape and getting a sense of how they are going to look is the only real benefit that I can get from trying to see if she does something specific.   Looking at the record and opponents, it's all based on who she fought as an amateur.  You can fight everybody.  I try not to look too far into it.  It looks like she is aggressive. She likes to throw down, but she is also from a grappling school.  The majority of my experiences with people who like to grapple is, I'll hit them once and they'll then start diving for my feet, so I'm good with any game opponent really.  We just get prepared for a plan and whatever happens, happens."
Reed is confident in her coaches and the game plan that they craft for the fight.  Add that to her raw talent, and the New Jersey native is certain she will come out on top.
"I've only ever had two decisions in my career," she said. "The loss as an amateur wasn't even a decision.  I don't like to go to decision at all.  I don't think it's gonna happen.  In the majority of the fights, I'm happy to throw down, so there's going to be a finish, whether it is her or me.  I don't think it will go to a decision, and if it does, I think it will be a surprise.  I don't know what her plan is, but I never plan to go to a decision.  I always work on getting a finish."
A win over Estes would improve Reed's pro record to 2-0, and where she goes from there remains to be seen.
"The initial journey was 'one fight at a time.'  You never know how you are gonna react when you get hit, or the different circumstances you're in," Reed said.  "Through the years I have found that I am very durable.  I have a good tank and I can hit pretty hard.  I do "breaking" as well in Tae Kwon Do, so I can break bricks and baseball bats and all that stuff.  Personally I find myself to be a very strong competitor.  I have a lot of finishes and exciting fights.  I definitely I want to take this as far as it goes.  I definitely see a championship fight coming up in hopefully the next year or so but we'll see.  Your career is really only as good as your last fight.  I'm staying focused on what I need to do for March 28 and always working to keep the fights exciting.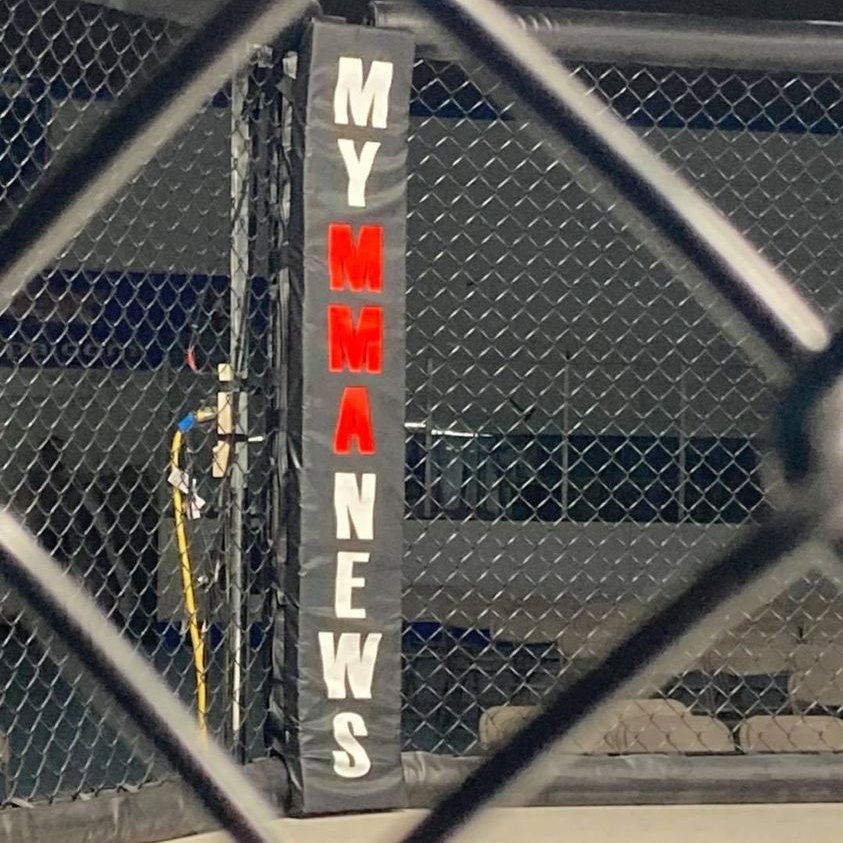 MyMMANews.com – We cover everything from MMA, BJJ, Bare Knuckle, Wrestling, Boxing, Kickboxing, and Judo
News, Opinions, Videos, Radio Shows, Photos and more.