Hanna Olson moves to bantamweight ahead of Peak Fighting 4
On January 18, Hanna Olson will enter the cage for the fifth time as an amateur mixed martial artist.  The 30-year old 4oz Fight Club fighter with a 3-1 record looks to record her fourth win when she meets Annete Nichols at Peak Fighting 4.
We caught up with the Texas native to talk about the upcoming contest.
MyMMANews – You are fighting Annette Nichols at Peak Fighting 4 on January 18. The fight takes place at the Hot Spring Convention Center in Hot Springs, Arkansas. This is a bantamweight title bout. I see that you have fought at strawweight and flyweight. Why the move up to bantamweight?
Hanna Olson – "I started fighting at flyweight which is pretty comfortable for me. I decided to drop to strawweight to have the size advantage. Strawweight is a little difficult for me, but that's my goal is to continue at strawweight. This fight was offered by a promotion I have fought for before, and it seems like a great opportunity. I don't plan to stay at bantam weight, but I'll see how it feels."
MyMMANews – What do you know about your opponent and how do you feel you match up against her?
Hanna – "I'm not sure how long she has been training, but I feel my stand up will be what gets me this win. I understand she has some ground skills, but I am also very strong on the ground so I feel no matter how this fight goes ill come out with the belt."
MyMMANews – In your third fight you dropped a split decision. You posted on social media that it was "upsetting." What did you learn about yourself in that fight, and what adjustments did you make to come back and get the win in your next fight just about a month later?
Hanna – "I felt I was slightly robbed that fight. I held my own with a bigger girl who was a 'high level' jiu-jitsu belt and I proceeded to get in better positions with her. My coaches said I did everything right, so we were upset with the split decision (several people in the crowd approached me to say I won). I didn't really make any adjustments for my fight after that besides the drop in weight and also continuing to work on my strength, which ultimately got me the win in my last fight."
MyMMANews – What got you interested in MMA competition?
Hanna – "I honestly just showed up at the gym, not knowing what to expect. Then I never left! I had always been a little interested (watched UFC passively), wasn't sure I had potential until I tried it and loved it. I've always loved sports and this seemed to come rather naturally to me."
MyMMANews – It's the start of a new year. What are your goals MMA wise for 2020?
Hanna – "My goal this year is to start collecting belts, hopefully in a few different weight classes. Just like all fighters, I still plan to improve. I'm also making a very big move this year, I'm hoping it will also benefit me in the long run. Eventually I plan to go pro, I'll have to see what opportunities come my way."
MyMMANews – What do you currently do for work/school? Married/kids? How do you balance it all out with training?
Hanna – "I currently work full time for JPMorgan Chase as a compliance officer. I have been there going on nine years now and love it. I have a boyfriend, who is also my main coach. We have been together for about five years. It's awesome that we get to train together and he is the reason for my superior stand up. Luckily my job has a great schedule and allows me a lot of time off which is why I like to travel for fights. So for me it's pretty easy to balance everything!"
MyMMANews – Lastly, any training partners, coaches, sponsors, anyone you want to thank? Where can fans find you on social media?
Hanna – "Shout out to my main coach and boyfriend Rocky Rico, who is a great boxer, and travels with me to various fights no matter the distance. Many people and coaches (Joe Trevino, Jose Mercado, Alden Coria and more) at 4oz Fight Club also have helped a lot in my journey and I'm thankful for them all.
"I'm on Instagram, @the_hanninator and also on Facebook."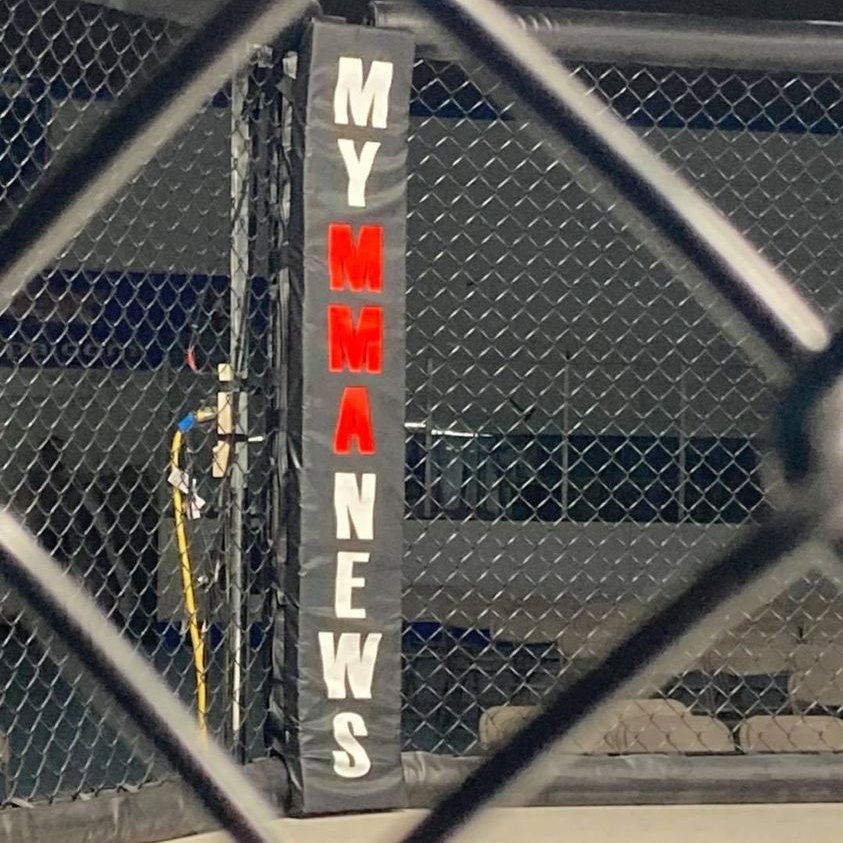 MyMMANews.com – We cover everything from MMA, BJJ, Bare Knuckle, Wrestling, Boxing, Kickboxing, and Judo
News, Opinions, Videos, Radio Shows, Photos and more.