Culinary Expert John Garbarino to get taste of MMA competition in debut at CES 52
John Garbarino will be stepping into the cage for the very first time as a competitor this Friday, August 17 at CES 52 at the 2300 Arena in Philadelphia, Pennsylvania.  Although the 22-year old South Jersey native has never previously fought in a sanctioned fight, Garbarino is already turning heads even before the cage door shuts behind him.
Mike Bickings, promoter for Art of War Cage Fighting, has been assisting with the CES MMA matchmaking as the Rhode Island based promotion brings their brand to Philly, live on AXS TV.
Bickings tells MyMMANews.com that Garbarino is currently the highest ticket seller for the upcoming show.
When I spoke to Garbarino and asked if that was a surprise to him he said, "Not really.  I help out my father with his company and we do a lot of business in Philadelphia."
Aside from the personal tie, Garbarino also trains with one of the area's best schools in Balance Studios in Philadelphia under the Migliarese Brothers.
"I think I have more fans, friends and family in South Philly than anywhere else.  People are excited to see me represent the city," Garbarino said.
The man standing opposite Garbarino on Friday night will be Nick Bord who has one amateur bout under his belt, a split decision loss to Jordan Smith at AOW5 in February of this year.  The fight is scheduled at a catchweight of 180-pounds.
Garbarino tells MyMMANews that as a youth he got into quite a bit of trouble but was presented with a unique opportunity to learn how to cook.  The cooking that he was becoming accustomed to was not just the regular meal prep that you or I would do at home.  Garbarino was learning about fine dining.
"When I was in high school, I got into a vocational school, and I started doing competition through the school," Garbarino said.
"Through the competitions in my junior and senior year, I got third and second place in the country at national level.  We went to Florida and to Nashville, and we competed against every other state.  I placed and both times and as a result I got a scholarship.  I got a partial scholarship to go to Culinary Institute of America (CIA), and at the time it was a real dream for me to fulfill being a world renowned chef.  After college I went to Chicago, and then I went to Europe a little bit. I got it out of my system.  I really wasn't making money still so I came back and started working with my father's construction company."
"I had more time to train now that I was back in Philly, so I made it over to Balance and just being there around all those guys, pushes you to want to compete a little bit."
When asked why he chose to turn to active MMA competition, Garbarino's answer was pretty simple.
"I wanted to challenge myself," he said.
When asked what he knows about his opponent in Bord, Garbarino said: "I don't know much.  I've seen some film.  He looks tough.  He looks like a big, strong kid, about 6′ 1".
Even with this being his first fight on paper and in front of what sounds to be close to 200 of his friends and family, Garbarino doesn't seem to have many pre-fight jitters.
"I guess a little bit nervousness, a little bit of anxiousness.  I'm excited.  I want to get in there.  I played hockey in front of a lot of people so I don't think it should be a problem.  But, until I'm there I won't really know the feeling but I'm pretty confident right now."
When asked how the fight will go down in Philly on Friday night, Garbarino said:
"I'm going to be in control of the fight.  I'm not going to play his game.  I'm just going to do what I do and come out on top."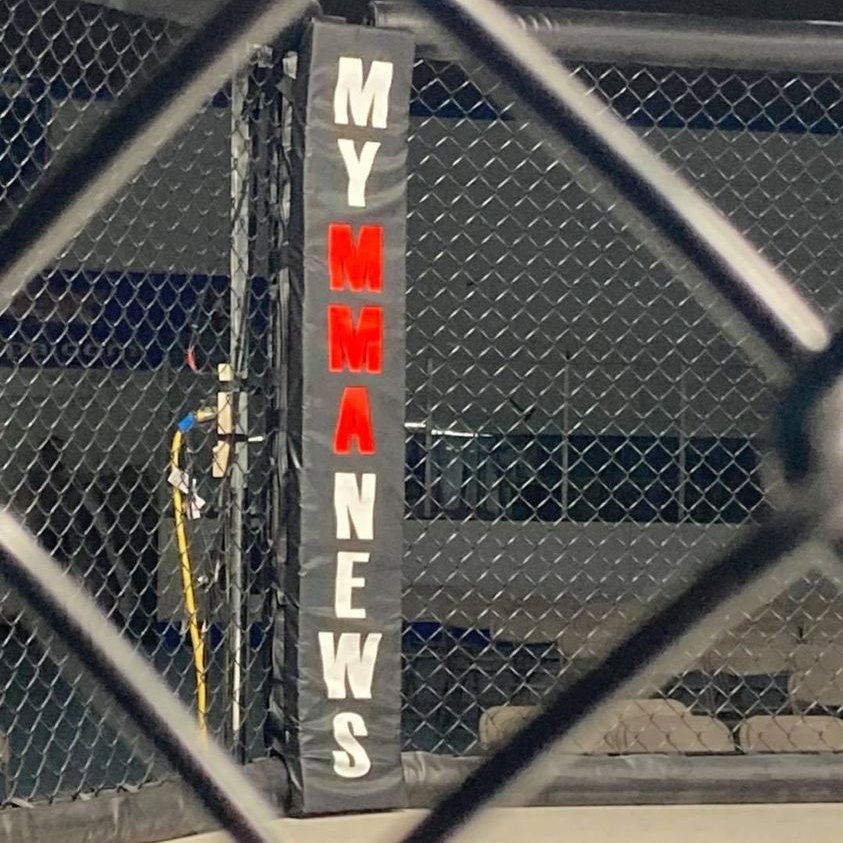 MyMMANews.com – We cover everything from MMA, BJJ, Bare Knuckle, Wrestling, Boxing, Kickboxing, and Judo
News, Opinions, Videos, Radio Shows, Photos and more.