Mother's Day, is a celebration honoring the mother of the family, as well as motherhood, maternal bonds, and the influence of mothers in society.  Let's face it, without moms, we would not be here.
Origin of Mother's Day
The modern holiday of Mother's Day was first celebrated in 1908, when Anna Jarvis held a memorial for her mother at St. Andrew's Methodist Church in Grafton, West Virginia. Today St. Andrew's Methodist Church now holds the International Mother's Day Shrine. Her campaign to make "Mother's Day" a recognized holiday in the United States began in 1905, the year her mother, Ann Reeves Jarvis, died. Ann Jarvis had been a peace activist who cared for wounded soldiers on both sides of the American Civil War, and created Mother's Day Work Clubs to address public health issues. Anna Jarvis wanted to honor her mother by continuing the work she started and to set aside a day to honor all mothers, because she believed that they were "the person who has done more for you than anyone in the world".
In 1908, the U.S. Congress rejected a proposal to make Mother's Day an official holiday, joking that they would have to proclaim also a "Mother-in-law's Day". However, owing to the efforts of Anna Jarvis, by 1911 all US states observed the holiday, with some of them officially recognizing Mother's Day as a local holiday, the first being West Virginia, Jarvis' home state, in 1910. In 1914, Woodrow Wilson signed a proclamation designating Mother's Day, held on the second Sunday in May, as a national holiday to honor mothers.
[amazon asin=&template=iframe image2]
Although Jarvis was successful in founding Mother's Day, she became resentful of the commercialization of the holiday. By the early 1920s, Hallmark Cards and other companies had started selling Mother's Day cards. Jarvis believed that the companies had misinterpreted and exploited the idea of Mother's Day, and that the emphasis of the holiday was on sentiment, not profit. As a result, she organized boycotts of Mother's Day, and threatened to issue lawsuits against the companies involved. Jarvis argued that people should appreciate and honor their mothers through handwritten letters expressing their love and gratitude, instead of buying gifts and pre-made cards. Jarvis protested at a candy makers' convention in Philadelphia in 1923, and at a meeting of American War Mothers in 1925. By this time, carnations had become associated with Mother's Day, and the selling of carnations by the American War Mothers to raise money angered Jarvis, who was arrested for disturbing the peace.
Jarvis' holiday was adopted by other countries, and it is now celebrated all over the world.
LET'S TAKE A LOOK AT SOME OF THE MOTHER'S IN MIXED MARTIAL ARTS

Over the course of the past week, we reached out to a few of the moms in MMA to see what they had planned for their special day.  Let's see what they had to say:
Ann Maria De Mars (Ronda Rousey's mother) – "Had dinner with Ronda Rousey tonight (Tuesday, May 3) since I'll be in Tulsa this weekend."
Lauren Murphy (9-2 professional) – "I think I'm sleeping in and then having coffee w friends, will probably go out for a nice dinner :)"
'Rowdy' Bec Rawlings (7-4 professional) – "Breakfast in bed & just chilling at home with my boys."
Cindy Dandois (6-2 professional) – "Mothersday i Will be in Rotterdam with my friend Heather Jo Clark Cause she has to fight on that UFC card."
Angela Magana (12-8 professional) – "Just spending time with my teenage girl 🙂 Nothing big planned, just me and her."
Sheena Starr (0-1 amateur) – "We're going out to dinner, then to the movies too see bad moms."
Katherine Grasshopper (3-4 amateur) – " I'm going to clean my house, yell at my kids and resent the fact that I married a man that doesn't give me credit on Mother's Day because I'm not his mom. 11 years running."
Alyssa Vasquez (7-6 amateur) – "This year it falls on my oldest munchkin's 18th birthday …so we're doing whatever he wants."
Susie Wyatt (10-6 amateur) – "I don't have a mom.  I will be working…that's what single moms do….then I hope to spend a little quality time with those children I created."
Melissa Pontbriand (3-2 amateur) – "Working breakfast at my second job, mama's still got bills to pay"
Jenna Bernick (0-5 professional) – "Going to church and lunch with my mom and then going to dinner with Stacey's (wife) mom."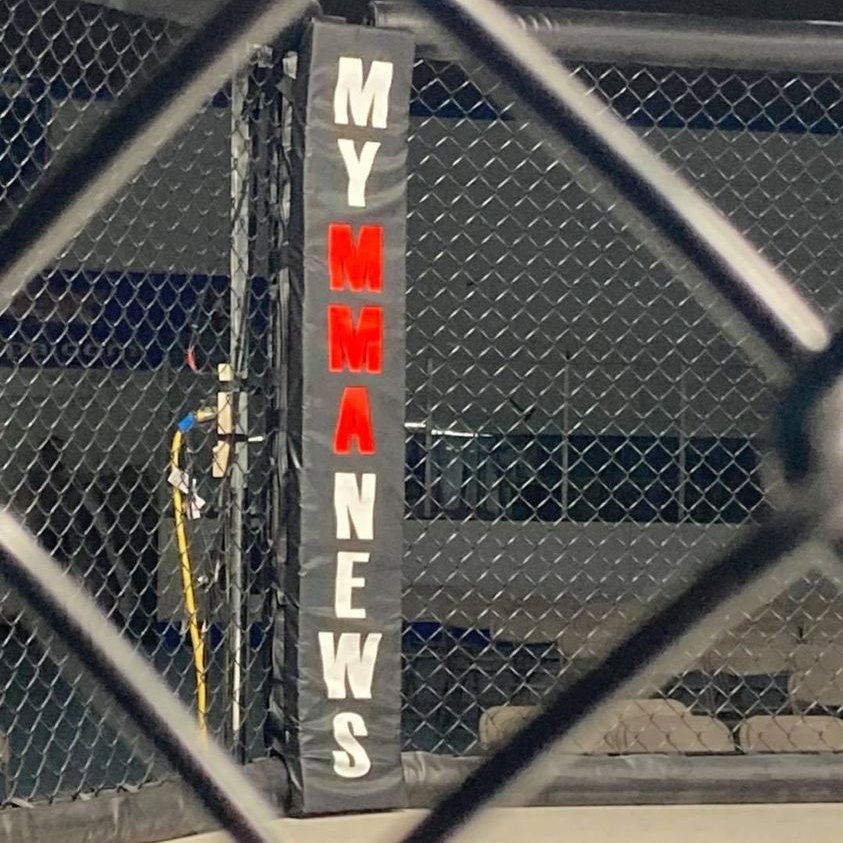 MyMMANews.com – We cover everything from MMA, BJJ, Bare Knuckle, Wrestling, Boxing, Kickboxing, and Judo
News, Opinions, Videos, Radio Shows, Photos and more.