Former UFC fighter Angela Magana in coma after emergency surgery
Former UFC strawweight competitor Angela Magana is currently in a coma following complications from an emergency surgery at University Hospital in San Juan, Puerto Rico.
Magana, a mother of three children, was posting videos on social media Monday and Tuesday while preparing to go under the knife in an attempt to alleviate the back pain she was experiencing from a herniated disc.
Magana was scheduled to fight Kyra Batara at "Combate 35: Reinas" on April 26 in Los Angeles. The two had a bizarre exchange online where they apparently ran into each other in a grocery store and police were called as a result of a confrontation (at least how Magana tells it on social media). Magana posted a video stated that Batara had received a citation from the incident.
Days later Magana, in a series of Twitter posts, Magana stated that she needed to seek medical assistance and was told that she would need emergency surgery after being diagnosed with cauda equina syndrome, a condition that occurs when the bundle of nerves below the end of the spinal cord known as the cauda equina is damaged. Signs and symptoms include low back pain, pain that radiates down the leg, numbness around the anus, and loss of bowel or bladder control.
Fans immediately poured on the comments, suggesting that she was not hurt, but scared to fight Batara and was using this as an excuse to pull out of the fight.
Came to get my nerve block and they have completey fucked me. They are rushing me to nuero ICU
Ill keep everyone updated.

— Angela Magana (@AngelaMagana1) April 15, 2019
Just hours later Magana was filmed by her coach, Gabriel Lamastus, before the surgery would take place. In the video Magana presents fear of not being able to wake up. Lamastus states that Magana had an aunt who died from anesthesia.
"I feel like I'm gonna not wake up and die after this," Magana said.
This is hard to watch but we didnt know this is where she would be.
Good vibes and healing energy to our warrior! You will wake up!!!!
Team La Perla pic.twitter.com/aWvu1ZQuIu

— Angela Magana (@AngelaMagana1) April 17, 2019
"She's in a coma, and we're waiting to hear some positive news," said Lamastus, who was at the hospital with Magana. "The surgery went fine. The problem was anesthesia. It's very rare that patients react bad to anesthesia, but it does happen, and I guess this is one of those rare cases. But I'm being positive. She'll be fine, and she'll wake up. She's a fighter. I'm just staying positive."
Lamastus has been providing updates via Magana's social media accounts.
What happened to Angela, she herniated a disc while training for fight, she went for a nerve block to continue training. Nerve block caused a rare nuerological disorder, cauda equina, rushed to emergency nuero surgery and hasnt woken since surgery this AM curently in a coma.

— Angela Magana (@AngelaMagana1) April 17, 2019
Angela still unresponsive I will be here in the icu at hospital as nuero team works on this. Remeber lifs is so short and can change in a blink of an eye!

We Love You Magaña
Team La perla

— Angela Magana (@AngelaMagana1) April 17, 2019
More than 24 hours have passed since the surgery was performed and Magana has not yet woken up.
She was released from the UFC in December 2017 after recording three losses while competing there. She last fought for RIZIN FF, losing to Kanako Murata in August 2018.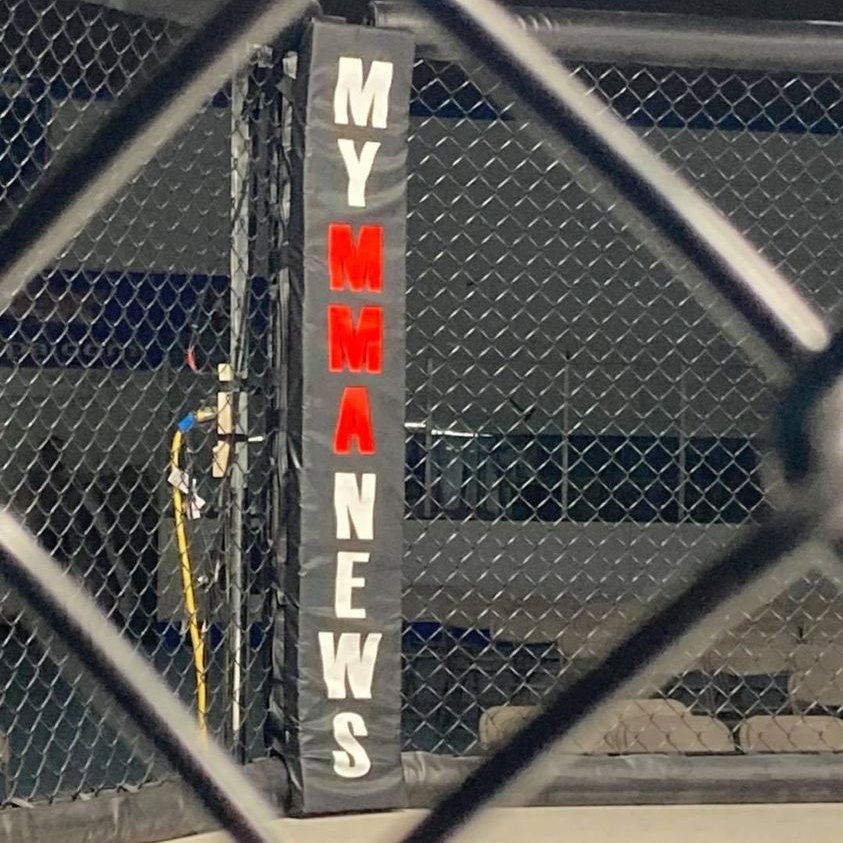 MyMMANews.com – We cover everything from MMA, BJJ, Bare Knuckle, Wrestling, Boxing, Kickboxing, and Judo
News, Opinions, Videos, Radio Shows, Photos and more.