Ross Stockdale – Pressure Makes Diamonds – Will Shine at WCC 17
Ross Stockdale – Pressure Makes Diamonds – Will Shine at WCC 17

Photos by William McKee
It is not very often that you walk into a fight venue and see a jammed-packed arena already in their seats before the first fight takes place, however that is what happened back in March when 26-year old Ross Stockdale made his amateur mixed martial arts debut at World Cagefighting Championships 16.
Stockdale, who trains at Gracie 717 in Lancaster, Pennsylvania was the first fighter to walk to the cage at WCC 16 and the crowd was behind him in force.  He was also the first fighter to walk out with his hand raised in victory.
Fast-forward five months later and Stockdale will return to action next Saturday, August 13 in one of the biggest shows outside of the UFC to ever go down in the Keystone State.  We caught up with Stockdale to discuss his upcoming WCC 17 fight at Clipper Magazine Stadium to find out exactly what it is about him that puts butts in seats.
MyMMANews – You made your amateur debut back at WCC 16 against Taylor Mozingo. You won the fight, but even more impressive than the third round submission win was the fact that you were the first fight of the night and you sold the most tickets of any fighter on the card and the arena was packed to watch you compete. You rarely see an arena packed like that for the first fight. You managed to set the pace for the entire night. What do you attribute your following to, and what was it like to see such a great turnout?
Stockdale – "I care tremendously about the people in my life. I always try to be a loyal friend, teammate, coworker, community member– and family member. A lot of the people came out to support me because they know that this has been my passion for so long. Plus, anyone who knows me at all knows that whenever I get excited about something the ensuing scene is sure to be entertaining. This ability to hype things has lead me to the nickname 'Rosslemania.' Professionally, I'm a digital marketer so selling things on the internet is not only a lot of fun, but it's my job."
"What was it like? Photosynthesis. Or osmosis. Whatever the appropriate scientific term that applies to absorbing positive energy from the crowd. No other competitive event came close out of my 16 years of combative competitions. Pure electricity."
MyMMANews – As we mentioned earlier, you got the win in that fight. It was a verbal tap from a third round kimura. Is jiu-jitsu your bread and butter or was it just something that sort of fell into place in that fight and you went with it?
Stockdale – "From elementary school through college I wrestled. I've been doing BJJ for over 2 years now and have fallen in love with it. So I'd definitely say my base is grappling and a lot of my win conditions come from imposing my ground and clinch game."
MyMMANews – On August 13 at the Clipper Magazine Stadium, you will make your second WCC appearance. You are taking on Duane Shields from Martinez BJJ. What do you know about him and is there anything that he brings to the table that you are specifically training for?
Stockdale – "There's not a lot that I know for sure, but I know he comes from a wrestling background, and that he has competed in grappling tournaments in the past. I know Martinez BJJ is a very good camp. This information solidifies my gameplan to focus on my strengths and forces me to seal up any of my weaknesses. My coaches do a great job of reminding us to focus on what's in our control."
MyMMANews – As we said, this is a stadium show. This has never been done before in Pennsylvania, at least not of this magnitude. Do you see there being any added pressures because of the type of venue or the size of the crowd?
Stockdale – "Oh most certainly. It's a huge honor to be apart of this show. It's going to be a blast to put on a show for the city of Lancaster. Yes I think there will be more pressure, but that's what we've all be working so hard to do–put on the best show in PA history. Pressure makes diamonds. With this lineup and venue, it's sure to be a night to remember."
MyMMANews – Walk us through a typical fight camp for you? Obviously being an amateur fighter you do not do this full time, so fill us in as to how you split time between everyday struggles of life and training for a mixed martial arts competition.
Stockdale – "Well this fight camp has been a bit of a blessing. As of mid May I've been out of work and thus seeking employment, so I've been preparing for this fight full time. Typically I workout 3x a day, and in between refuel periods I'm on Youtube, Fight Pass, or /r/mma studying. I fit a strength/conditioning/fine skill workout in between 10-12 a.m. grappling practices, and 6-9 p.m., striking/MMA practices. I try to do Bikram yoga 2-3x a week for a fun way to mix things up and stay mentally sound. I'll try to go for a long hike at least once a week too. Staying mentally strong is a big component of camp.
For any digital marketing hiring staff out there, I'm available for business starting after August 13th."
MyMMANews – Are there any sponsors you want to thank? Social media sites/usernames for fans to follow?
Stockdale – "Thanks as always to Gracie 717, BA athletics, 551 West, Kingdom Ink Tattoo, Young Men's Business League of Lititz, and Etown College Wrestling. You can find me on Facebook at ross.stockdale and Snapchat= stockystock, and Twitter = stockystock12 "
MyMMANews – Any parting words?
Stockdale – "Dana White, sign Ben Askren already. #dontbescaredhomie "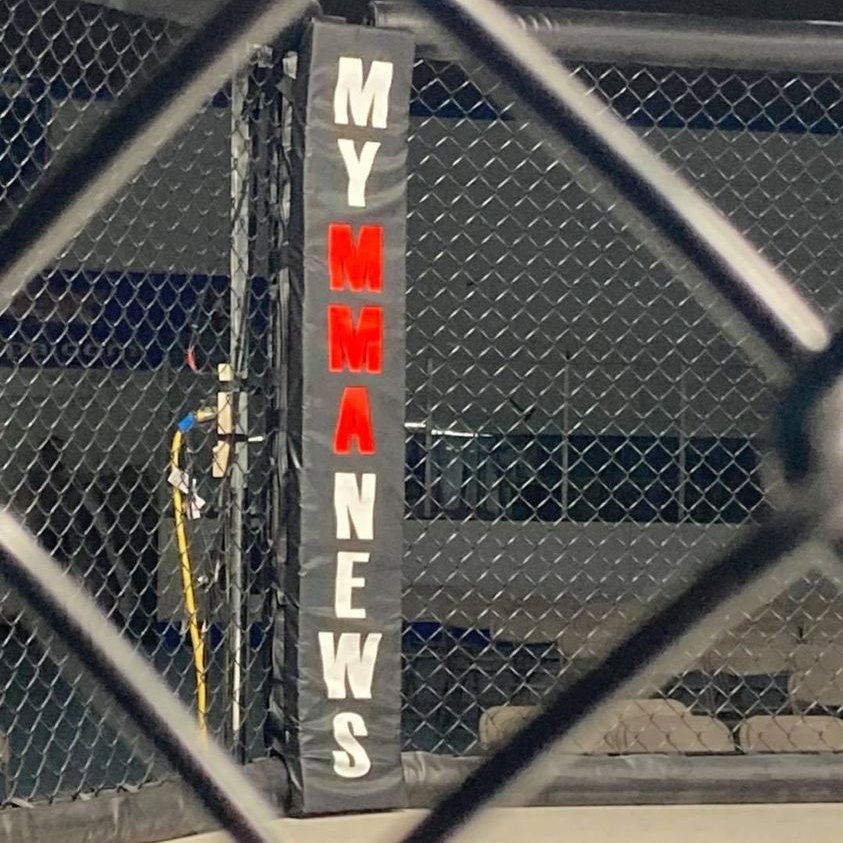 MyMMANews.com – We cover everything from MMA, BJJ, Bare Knuckle, Wrestling, Boxing, Kickboxing, and Judo
News, Opinions, Videos, Radio Shows, Photos and more.