Angela Jennings – CCCFC 125-pound champion found MMA through a road trip
Angela Jennings – CCCFC 125-pound champion found MMA through a road trip
She is the reigning Capital City Cage Fighting Championships (CCCFC) women's 125-pound champion having claimed the title via first round TKO on April 19.
On July 19, Angela 'Predator' Jennings seeks to make her first title defense since defeating Brittney Wellington, although she has no clue as to who her opponent will be.
MyMMANews.com recently spoke with the Lansing, Mich., based promotion's 24-year old flyweight champion to discuss how her progression in mixed martial arts.
MyMMANews – Is it true that you got into MMA after going on a road-trip to an event? Tell us how that happened.
Angela Jennings – "Yes I had traveled to Tennessee to watch a friend fight, it was the first time I had ever seen a MMA event in person. I instantly said to myself, 'I have to do this!'"
MyMMANews – Nobody really enjoys getting hit in the face, so how did you accept the fact that 'ok, if I'm going to do this sport there is a chance that might happen to me"?
Angela Jennings – "Yeah, I don't think anyone likes to get hit in the face, lol. But being a fan of the sport I knew what I was getting myself into. Surprisingly enough I learned very quickly sparring with the guys that I can in fact take a hit."
MyMMANews – You recently earned your blue belt in BJJ. Who are you training under? Do you train in any other martial arts?
Angela Jennings – "I currently, and have always trained under Andre Garcia (Garcia JiuJitsu). Andre Garcia is my head coach he also trains me and specializes in Boxing, & Muay Thai."
MyMMANews – How often do you train and what is your favorite aspect to train in?
Angela Jennings – "I train 5-6 days a week, 1-3 times daily depending on my fight schedule and fight camps. My favorite aspect to train in would have to be BJJ. Its no secret that I am a ground girl. :-)"
MyMMANews – You have some really wicked hair. How long does it take you to do it like that and do you find that it is difficult to deal with during your fights or training? Does it get in the way?
Angela Jennings – "HAHA yes it is crazy but I love it! It takes my hair stylist (Princess) about 5 hours to do. It actually is not difficult. When I have a fight I can actually braid it all back and it stays in place better having the long hair/extensions. (My hair is normally short, down to my shoulders)"
MyMMANews – You have a lot of photos of yourself out on various social media sites, many are provocative in nature. Are you a model or are you just really fit and enjoy taking photos?
Angela Jennings – "I had dabbled in modeling as a child, but no I am not a model.
Yes they may be considered somewhat provocative, but I am a martial artist, I work hard for my body. In my mind it's ok to be girly and show off my feminine side."
MyMMANews – What do people say when the find out for the first time that you are a fighter? What did your family say?
Angela Jennings – "A lot of people that don't know me or that just met me are surprised. But people that I have known or went to school with don't doubt it. I've always been a athlete. My family loves it and supports me 100 percent especially my Dad. I've always been a daddy's girl :-)"
MyMMANews – Anybody you want to thank, any sponsors?
Angela Jennings – "I would like to thank all my sponsors:
Babes of MMA: www.babesofmma.com
Princess Fatima Hair Braiding: https://www.facebook.com/princesshairbraiding?ref=br_tf
Bull Terriers of Michigan: http://www.bullterriersofmichigan.com/ "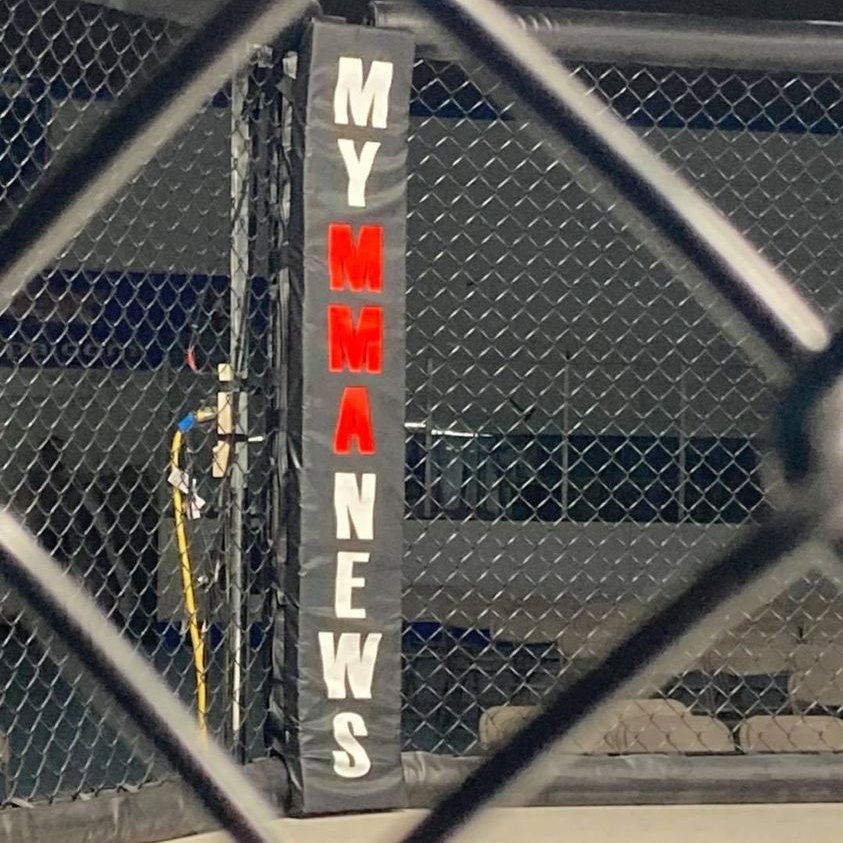 MyMMANews.com – We cover everything from MMA, BJJ, Bare Knuckle, Wrestling, Boxing, Kickboxing, and Judo
News, Opinions, Videos, Radio Shows, Photos and more.