Bellator 180 and Bellator NYC Results from Madison Square Garden
The day is finally upon us.  June 24, live from Madison Square Garden in New York, New York, Bellator MMA holds their second pay-per-view event in the organization's near 10-year existence.
The jam-packed two card ordeal, Bellator 180 and Bellator NYC has been talked about for months.  You can watch the preliminary portion of the card by clicking here.
Tonight's card is headlined by a grudge match between Chael Sonnen and Wanderlei Silva, and can be seen on pay-per-view. In the co-main event, the greatest heavyweight mixed martial artist of all time, Fedor Emelianenko took on Matt Mitrione. Two title fights also lined the pay-per-view portion o the card as Douglas Lima and Michael Chandler defended their belts.
Sonnen vs. Silva
Just before the start of the main event, rock guitarist Dave Navarro took the stage to play the National Anthem.
Right out of the gate after Wanderlei threw a punch, Sonnen took him down and started landing the ground and pound.  After two minutes of that the fighters stood to their feet and Wanderlei connected with a right hand that dropped Sonnen.  Sonnen recovered and go the fight back down to the mat where he took side control and landed more punches to the face of the Brazilian.
The second round started out with the two throwing punches but the fight going back down to the canvas with Silva catching Sonnen in a guillotine that he held on and neither fight advanced for what felt like two minutes before referee John McCarthy stood them back up.  Once the fight went back down again, it was Sonnen on top landing more ground and pound before the fight proceeded to the third and final round.
With just five minutes to go, Sonnen again takes the fight to the mat where he works for several submission attempts and tries to work for better positioning.  It wasn't the most entertaining fight but it finally happened after years of build up.  Sonnen wins a unanimous decision.
The Last Fight for the Last Emporer?
Mixed martial arts fans may have witnessed the last time you see Fedor Emelianenko inside the cage.  Both Mitrione and Fedor landed shots that knocked each heavyweight down.  Mitrione captitalized on the situation, getting up and landing a shot which connected and a few more before the fight was called.
Unfortunate circumstances result in title exchange
An unfortunate injury to lightweight champion Michael Chandler caused the fight with Brent Primus to end early in the first round resulting in Primus taking the strap.  It looks as if it is an ankle injury that resulted in the Chandler loss.
And it is all over…. just like that
Aaron Pico, the hottest prospect in MMA was submitted by Zach Freeman in under 30 seconds.
Larkin Unsuccessful in Bellator MMA debut
Lima and challenger Lorenz Larkin opened up the pay-per-view in a fight that went into the championship rounds. Larkin, coming over from the UFC would lose a unanimous decision while Lima retained the gold.
Darth Bader wins title in lackluster 5-round affair
In the main event on Spike TV, Bellator MMA light heavyweight champion Phil Davis defends against Ryan Bader. Just as many expected from their original outing, not much action to start the fight and the crowd grew restless early on with the boos.  The fight went the entire five rounds without the action that the audience desperately sought out. The fans were not happy and they let the fighters know their opinion.  In the end Bader is the new light heavyweight champion via split decision.
Stars in the Making
Also, rising Irish MMA star, James Gallagher took on Chinzo Machida, and boxing senstation Heather Hardy made her mixed martial arts debut, taking on Alice Yauger.
Gallagher, a huge draw here in New York with the Irish fans made quick work of Machida, submitting him in the very first round via rear-naked choke.  Gallagher, 20 years young made the fight look easy.
Hardy, showed that she is more than just a boxer, throwing kicks in the process, but not yet having the opportunity to display much ground work as the majority of the fight took place on the feet.  Surprisingly Hardy was bloodied early on in the fight, not really showing much head movement for a boxer.
After being checked on by a cageside physician due to a bad cut over her eye, Hardy came out guns blazing and finished the fight via TKO.  The crowd erupted in support of their hometown hero.
FULL BELLATOR NYC RESULTS / BELLATOR 180 RESULTS BELOW:
Bellator NYC: Sonnen vs. Silva Card (Pay-Per-View):
Chael Sonnen defeated Wanderlei Silva via unanimous decision (30-26, 30-27, 30-27)
Neiman Gracie vs. Dave Marfone via submission (rear naked choke) – Round 2, 2:27
Matt Mitrione defeated Fedor Emelianenko via knockout – Round 1, 1:40
Brent Primus defeated Michael Chandler via injury (doctor stoppage) – Round 1, 2:22
Zach Freeman defeated Aaron Pico via submission (D'Arce Choke) – Round 1, 0:24
Douglas Lima defeated Lorenz Larkin via unanimous decision (50-45, 48-47, 48-47)
Bellator 180: Davis vs. Bader Card (SPIKE):
Ryan Bader defeated Phil Davis via split decision (49-46, 48-47, 49-46)
James Gallagher defeated Chinzo Machida via submission (rear-naked choke) – Round 1, 2:22
Heather Hardy defeated Alice Yauger via TKO – Round 3, 4:47
Bellator 180: Davis vs. Bader Preliminary Card (MyMMANews.com):
Ryan Couture defeated Haim Gozali via unanimous decision (30-26, 30-27, 30-27)
Bradley Desir defeated Nate Grebb via KO – Round 1, 2:54
Anthony Giacchina defeated Jerome Mickle via submission (rear-naked choke) – Round 3, 3:40
Matt Rizzo defeated Sergio da Silva via submission(arm triangle) – Round 3, 3:48
Hugh McKenna defeated John Salgado via submission (Kimura) – Round 1, 4:06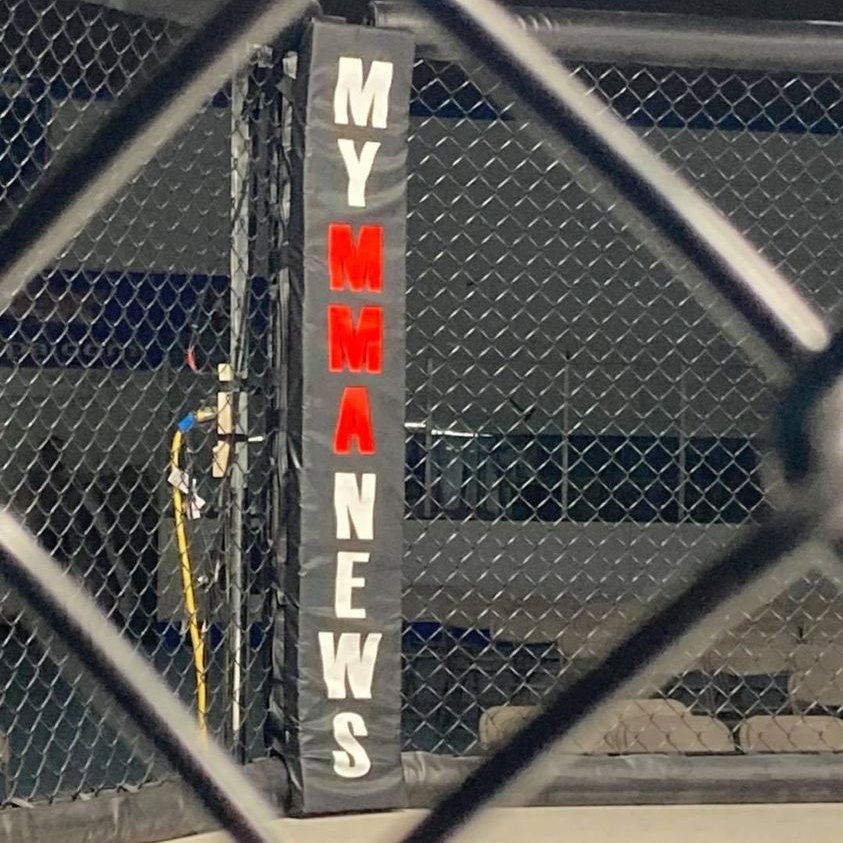 MyMMANews.com – We cover everything from MMA, BJJ, Bare Knuckle, Wrestling, Boxing, Kickboxing, and Judo
News, Opinions, Videos, Radio Shows, Photos and more.