Bryant Pabon making MMA debut on home turf at Maverick MMA 2
Bryant Pabon, 25, is making his mixed martial arts debut at Maverick MMA 2 on July 1.  He has been training with 10th Planet Finishers MMA in Easton, Pennsylvania but lives in Stroudsburg, which plays home to the Sherman Theater where he will fight Jason Camacho.
"I feel like there is a momentum behind me fighting in Stroudsburg.  A lot of friends and family are coming to see me fight on July 1," Pabon tells MyMMANews.
Why Maverick MMA?
"I saw the first show.  The fact that it is in my home town and when they got me a fight, they made me feel welcomed, like I was a part of the Maverick MMA family so that was something that I felt very interesting and special."
Nerves Going Into the Debut?
"Yeah but I really believe in my preparation and my training, so I want those nerves there, but at the same time….. hard work, dedication, and sacrifices I have made will let me leave with my hand raised on July 1."
Getting into the Sport
"I have always been a boxing fan.  After years of training boxing with a friend I decided to take a boxing fight to get some experience with my hands before I transitioned to mixed martial arts.  I boxed in the Golden Gloves in March.  I lost a decision, it was a close fight, great fight.  I got experience and I'm looking to still compete in boxing but also do my thing in mixed martial arts as well."
Pabon on Traveling to Train for Competition
"I take that time to get my mind right, and see how I am going to approach the training session," Pabon said.
"I've been training at Finishers for about a year under Zach and JM.  I've learned a lot from them.  They also brought in a new striking coach, Carlos Brooks.  That's where I get my striking from."
Prediction?
"I see a stoppage…. I see a stoppage in the fight… My hands going to get it done."
"I try to look up some footage on my opponent to see if I can find any tendencies or anything I can pick up on but I couldn't really find much online.  I believe in my preparation and that's really what I am concerned about, my preparation and how I prepare for the fight."
"I consider my stand up a very strong part of my game, but like I said, training a year now with 10th Planet, if it goes to the ground I am more than happy and confident."
Focus, Focus, Focus
"I have two kids.  But life is balance.  This is my lifestyle.  Training is my lifestyle.  I take care of my health first, and my physical well being.  Mixed martial arts is the perfect lifestyle for that.  I always find time.  Even if I have a 10-hour work day, I find some way to get some kind of movement in.  I do train four or five days out of the week at 10th Planet, and if it is an off day I try to get some kind of movement, some kind of recovery in.  I try to take care of my nutrition as well.  I eat organic as much as I can.  Always stay hydrated, always do the little things right so I'm always ready to go and perform."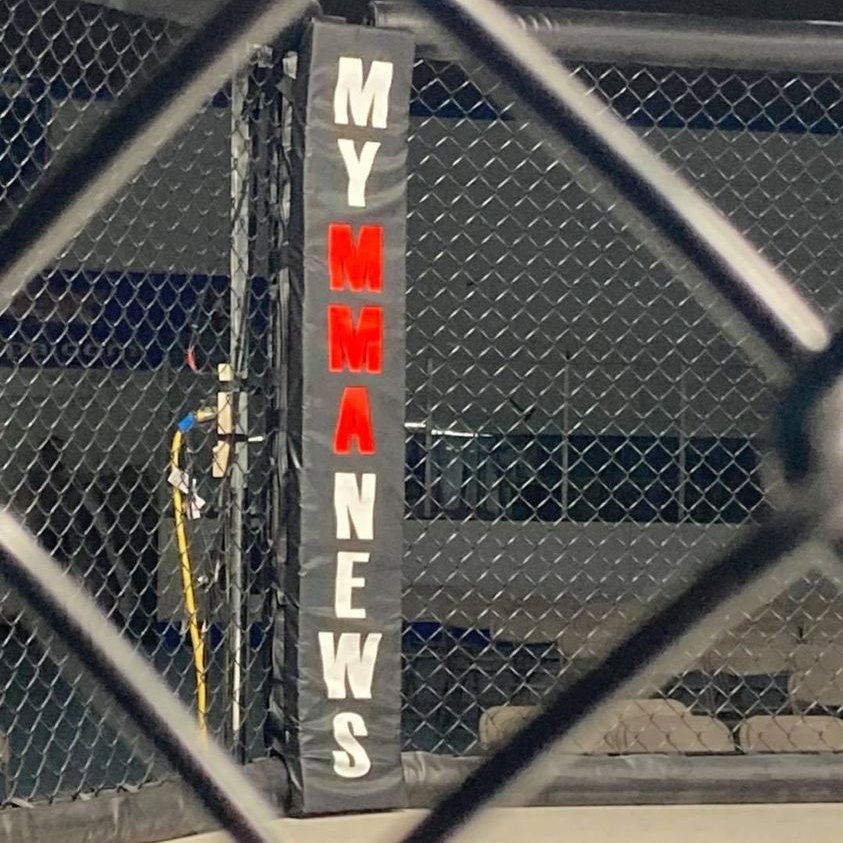 MyMMANews.com – We cover everything from MMA, BJJ, Bare Knuckle, Wrestling, Boxing, Kickboxing, and Judo
News, Opinions, Videos, Radio Shows, Photos and more.