Darrell Horcher recalls horrific motorcycle accident, seeks UFC return fight against Devin Powell
Darrell Horcher has a "Saint" in his corner
Last time we saw Darrell Horcher (12-2) inside the UFC octagon he was taking on arguably the greatest lightweight in the organization today, Khabib Nurmagomedov.
"The Saint" was called up to the UFC on short notice and asked to step in after the proposed bout between Nurmagomedov and Ferguson had been scrapped.
The former Cage Fury Fighting Championships lightweight champion came into the fight with Nurmagomedov on roughly 10 days notice in April 2016.
Although he lost the fight via second round TKO, the bigger fight would take place just weeks later.
Fight of his life
Horcher nearly lost his life after being struck by a vehicle while out on a motorcycle ride with a friend. Although Pennsylvania does not have a state law requiring riders to wear a helmet, Horcher had the common sense to put one one before taking off.  Had he not put the helmet on, he might have died.
Now almost one year later we caught up with Horcher who is now back in the gym, and ready to fulfill the obligations on his four-fight contract with the UFC.  He is currently training at Harrisburg Brazilian Jiu-Jitsu, Gracie 717 in Lancaster, and also Renzo Gracie in Philadelphia.
"As far as the accident itself, I don't remember too much.  I had about a whole week erased from my memory. I do know that the day it happened, my buddy and I were riding, we were actually heading back to my house.
"We were about 10 minutes from my house, just driving down the road.  A car pulled out from the left in front of the two of us.  When she (the driver) pulled out, we tried to turn left to go around her.  From what I gathered, he almost made it, and I didn't quite make it.  I T-Boned the side of an SUV.  I went for a ride.
"I was in the hospital for a week.  I actually got life lined.  When I hit the car my bike exploded and it actually took out my friend who was riding with me.  I flew over the car and they said I flew about 100 yards.  I slid down the road and into the grass.  They life lined me, flew me in the helicopter to Hershey Medical. I was in there for probably a week.  They did one surgery while was in there.  Then when they discharged me I had to go back and I ended up doing two more within the next couple of weeks."
Injuries
"I broke my arm in a fight a year prior to the Khabib fight," Horcher said.
"I broke my ulna in right arm.  I just had the plate removed from my arm 10 days prior to the motorcycle accident, so when I fought Khabib I still had a metal plate in my arm.  Two or three days prior to the accident I had the staples taken out.  I just got cleared to ride.  I was anxious to ride, we all went riding.  I rebroke my arm in the accident and had to get another surgery on that.  I had some internal stuff, a kidney laceration, a liver laceration, but then the big part of my of my injuries were in my legs.  I blew my legs apart, both of them.  There really wasn't much left.  I was in braces from hips to ankles for months."
Road to Recovery
"I'm about as close to 100 percent as I can be.  My strength is back.  Everything is good.  My range of motion isn't quite there.  In my legs I had to replace both my ACLs.  My knees completely exploded.  I had to have a PCL reconstruction in both knees.  My left knee I had to have my MCL reconstructed and braces, there is a suture that runs parallel with it that is anchored to my bone.  My right knee, my LCL, I separated that from the bone so they had to reattach that and shave the meniscus in my right knee.
"Those ones sidelined me for a while, but I'm stubborn.  I wasn't even supposed to be walking for a while.  I was not sit on the couch and let my wife help me go to the bathroom so a few days later I was up with a walker.  They gave me a wheelchair but I never used it.  As soon as I was able to use the walker I used that, and then went to the cane.  It was a slow go, a lot of work, but I'm back.  I'm training.  I got cleared to fight last month."
How the Khabib fight came to be
"Halloween I had broken my arm.  I had the surgery on my arm in November or December.  I was out, I was sidelined.  I was just kind of working my way back into training.  I had probably worked out 3 or 4 times that whole year (spring 2016).  My manager (SuckerPunch Entertainment) called me and asked, 'What are you weighing?  Can you make weight on shorter notice?'  I said, 'eh, if I have two weeks I can make it possibly.'  Manager said 'OK, just slowly work on getting it down.'  Three days later they called me back and said I had the fight.  I was like 'Oh boy, now I need to get in a gym.'  I was pretty heavy.  I had only trained those few times that whole year.  That was really all that was going through my mind.  'Am I going to make weight?'  We then negotiated for a catchweight which made it a little easier.  Still wasn't easy.  It was stressful taking that fight on short notice.  It was only nine days and I had to cut 25 pounds in eight days.  It was a lot of weight."
Return to the Octagon
"When they signed me to fight Khabib they (UFC) gave me a four-fight contract. I have three more fights with them, depending on performance.  I got cleared at the beginning of March.  As soon as I got cleared I was anxious to get something lined up.  I'm your typical fighter.  I wasn't supposed to be doing anything but as of last September I started doing mitt work, bag work.  By November I was doing light sparring. By December I was sparring with other fighters.  January I was cleared to grapple.  February I was doing grappling tournaments.  So I've been training.  I'm ready to go.  I am training more now than I was training when they signed me for my fight.  I'm looking for something this summer.  End of June, or July I'm down for."
Target in Sight
"It's kind of one of those things that you don't really have too much say in who you fight, but I'd like to fight that Devin Powell.  I watched his fight.  He had some kind of hype behind him from the Dana White show on YouTube.  It's a big show and they signed him.  I just feel like him and I are both coming off losses.  We both hadn't lost for a while until our UFC debuts and I just think it would be a good fight.  I went on Twitter.  Nobody really uses Twitter too much anymore, but I went on there and called him out, tagged a bunch of people in it.  It didn't gain a whole lot of steam.  I never heard anything back about it so, we'll take whoever we can get.  It's gotta be a good fight though.  I'm not gonna fight the number two guy in the world on short notice again."
Advice to motorcyclists this season
"Watch for other people.  You can be the best rider in the world and it has no bearing on what other people do.  I consider myself a pretty seasoned rider.  There was nothing I could do when I went down.  My buddy had years on me experience wise and he went down.  He was right next to me.  It doesn't matter how good you are, always wear a helmet.  Pennsylvania doesn't have a law, but always wear your helmet.  I never rode without my helmet.  I had all my gear on except for my jacket.  My helmet, my pants, gloves, boots.  It was a hot day so I didn't have my jacket on.  That was the only thing I didn't have.  I tried to be as safe as I could while doing something that is really unsafe."
Thanks for the Support
"I just want to thank all the people that supported me. I've got a few people that stayed around.  It really helped me to get ready and prepared to get back in there.  There's really too many so I'm not going to name names individually, but if you were there for me, and you helped me, I appreciate it, and thank you very much."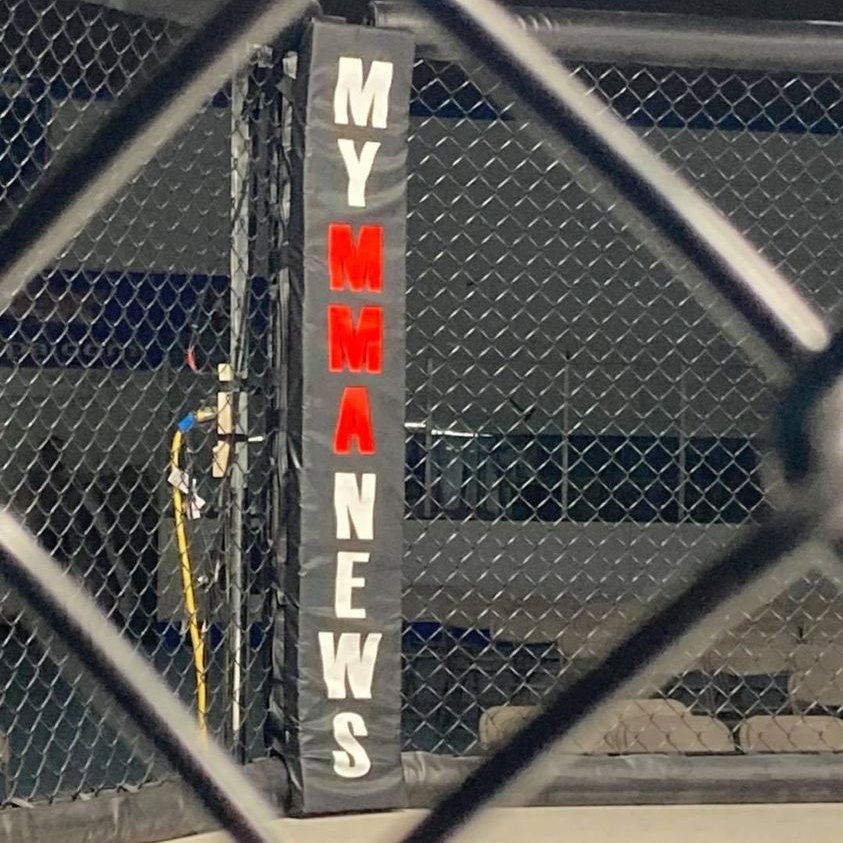 MyMMANews.com – We cover everything from MMA, BJJ, Bare Knuckle, Wrestling, Boxing, Kickboxing, and Judo
News, Opinions, Videos, Radio Shows, Photos and more.