Desmond "Predator" Green – "If I was rich, I'd fight for free."
Desmond "Predator" Green – "If I was rich, I'd fight for free."
We spoke with former Bellator fighter and current Titan FC featherweight champion Desmond Green.  The Predator talks about his upcoming title defense against Kurt Holobaugh at Titan FC 33.  The event will be held in conjunction with the Mobile Aero-Fest in at the Brookley Aeroplex in Mobile, Alabama, March 20.
Green is one of the fastest rising stars in Mixed Martial Arts—his athleticism and elite wrestling skills give him a confidence that is hard to match.
MyMMANews.com – You recently went on social media to quote that saying about not being a champion until you defend your title. Do you believe that to be true? Do you not consider yourself a champion right now?
"They say you not a champ until you defend ya Title  #march20 #titanfc33 ROCHESTER stand up… reppin live on Nat'l TV on the CBS sports network#rumbleyoungmanrumble"
Desmond Green – "NO, I think I am. It's just more of a thing, you know, people tend to give you a little more credit after you defend your title. A lot of people were like 'you just got into Titan, you don't deserve a title shot so quick,' so I was just saying that after I defend it, hopefully I can entertain some more people."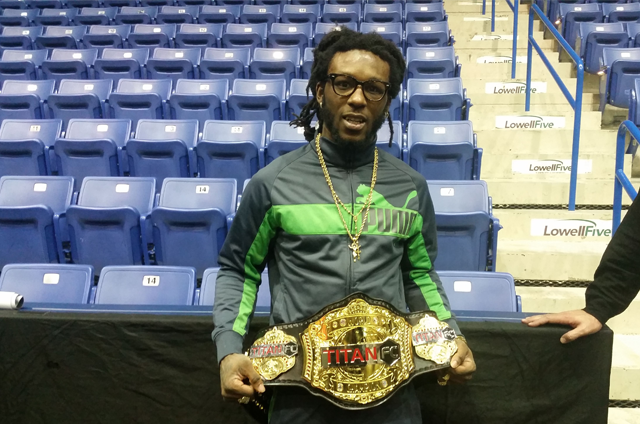 MyMMANews.com – After parting ways with Bellator, you entered Titan FC and in your first fight there you showed great improvement in your stand up and striking by finishing Miguel Torres by TKO in just 46 seconds. Are you starting to feel a lot more comfortable with your boxing?
Desmond Green – "Definitely. I'm just a little more comfortable all around. Just being in the cage period. I've got a lot of fights but I just started really just a little over two and a half years ago so everything is still relatively new to me. I go out and do a lot of things by instinct. Now I'm just getting a little more into the technical side of the game, being a little more relaxed and just having fun."
MyMMANews.com – So as we mentioned, you defeated Torres who is a former WEC champion and then you won the Titan FC featherweight title by defeating Steven Siler who had nine fights in the UFC. Do you feel you are at the level yet as one of the elite 145'ers in the world?
Desmond Green – "Yeah, definitely think I'm on my way there. Some more big wins and some training and I'll definitely be there without a doubt. You know, I just want to keep on training. I love my new camp at Tri-Star. It's the first time I actually got to a full time legit training camp. Just a lot of good things to come in the future."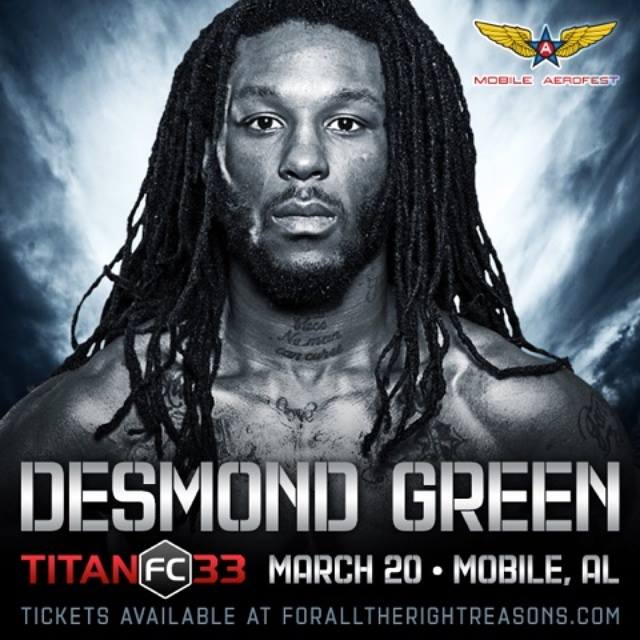 MyMMANews.com – Your first title defense is going to be against Kurt Holobaugh on March 20 in Mobile, Alabama. What do you know about your opponent and what is the game plan?
Desmond Green – "I honestly watched his fight leading up to my fight with Siler. I watched his fight with Siler leading up to mine so I know he is aggressive. I know he's in your face and what not, so that's good. It will be a good fight. Definitely I will be winning this fight. I feel once again I will be bigger, stronger, quicker. I just gotta go out there. Impose my game plan. Do what I do usually do best and that is whoop ass, you know?"
MyMMANews.com – You recently moved up to Montreal and are now training with Tri-Star gym which has helped breed some great fighters such as Georges St. Pierre, Rory McDonald, Francis Carmont and many other. How has this move helped with your fight game?
Desmond Green – "It's helped me so much, just from the training, you know? Getting able to workout with those guys you just mentioned on a daily basis and to have access to them. I work out with Firaz (Zahabi) , a Muay Thai coach, and then John Chambers, strength and conditioning. Then I've got UFC fighters working out with me every day. Just being around them. Steel sharpens steel. I feel myself getting better every spar round I go, or every jiu-jitsu class. It's just great really. I'm feel I'm working with the best so I'm going to become the best."
MyMMANews.com – Lastly, you only started your pro career in the spring of 2012. Not even 3 years ago, yet you 17 professional fights under your belt to include five in Bellator and now this will be your third in Titan. You are only 25 years old. What is your ultimate goal and how long do you see yourself doing this as a living?
Desmond Green – "My ultimate goal….I just want to be considered one of the best fighters in the world. I just want to be the best. I've got a real competitive spirit. I used to wrestle prior to this, so I'm all about that one on one combat. Just going out there and trying to prove yourself. Hopefully I get to the UFC and whoop ass on national TV and be considered one of the best fighters. Really I just love fighting. I actually don't do it just for the money. If I was rich I would fight for free. I plan on fighting until my body decides it is enough."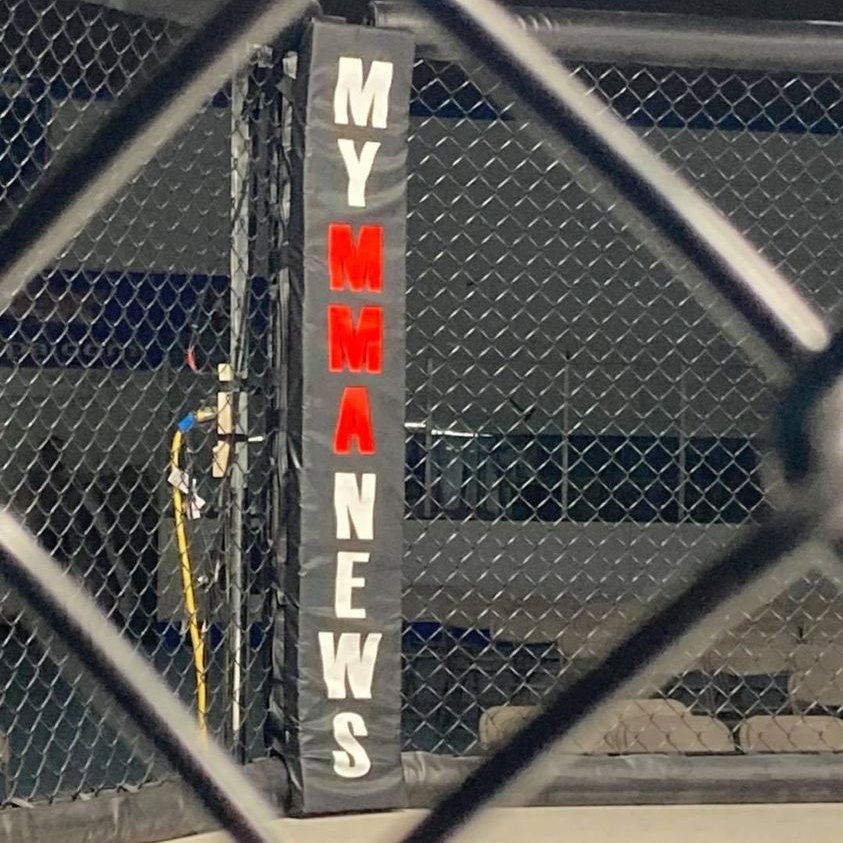 MyMMANews.com – We cover everything from MMA, BJJ, Bare Knuckle, Wrestling, Boxing, Kickboxing, and Judo
News, Opinions, Videos, Radio Shows, Photos and more.