Ethan Goss: "You get me on a home show and that's where I can make money"
Ethan Goss (4-4) will step into the cage once again on April 6, this time it will be to compete for Pittsburgh, Pennsylvania's newest mixed martial arts promotion, 247 Fighting Championships.  Goss will be paired against Elijah Cavender at the promotion's inaugural show dubbed "Steeltown Throwdown."
"Wolverine" Goss is coming off a spectacular second round knockout over Brandon Seyler at PA Cage Fight 34 in December.   The victory earned him a "Knockout of the Year" nomination from MyMMANews but it did not come without consequence however.  Goss says that he sustained a minor injury that almost put him on the shelf.
"I wasn't going to fight this fight due to having an injury, minor stuff with my hand. I wasn't going to fight," Goss said. "I ended up getting my hand looked at and everything came back good and these guys from 247 Fighting Championships hit me up and asked me if I was interested.  I said 'sure.'  He gave me a list of opponents.  He went through 15-20 people before one guy finally agreed.  We like the matchup, everything looked good, so why not?"
"I didn't even know that I injured my hand until about a day or two after the fight (with Seyler)," Goss said.  "My hand starting hurting, it was a little swollen and I was like 'huh.' I made sure it wasn't broken, got some x-rays done.  It wasn't fractured or anything so it was good to go."
When asked about his opponent in Elijah Cavender, Goss could not argue that the man standing across from in the cage, will present a threat.
"A lot of his fights are on UFC Fight Pass.  He's fought a good amount, he's got five pro fights.  He comes out of a decent gym there in Michigan Top Team where Daron Cruickshank and Cody Stamann are from.  He's tall, he's long.  He might have the reach advantage on me which is something different.  I'm used to having that advantage.  He plays a pretty good guard game.  He looks like he is decent off his back.  He likes the armbars.  He likes the high guards and the triangles.  He's kind of a spastic type of fighter.  I feel good about the matchup.  I feel good about the matchup."
Win, lose, or draw in the matchup against Cavender, Goss is already looking to stay active, possibly even fight for the new promotion in late Spring.
"They (247 Fighting championships officials) are looking to do another show, maybe in June," Goss said.  "He expressed interest in coming to Altoona which excites me, cause there's literally nothing in central Pennsylvania for fights.  And that's where I'm from.  You get me on a home show and that's where I can make money.  I tell these promoters this.  The last time I fought at home in Altoona, I sold 200 tickets.  When I fought at Bellator I sold 150 tickets, that I knew of.  And there were people that showed up to that, that I didn't even know were coming.  You give me a home show, give me a chance to fight at home, and we've got other people that can fight and sell tickets too.  Whether they be my teammates or other fighters in the area, we can do a show in Altoona, we just have to have somebody commit to doing it."
The 27-year old mixed martial artist was quick to provide a prediction for the fight, simply because he realizes it is a fight and anything can happen.
"Same as the last time.  Either he's going to whoop my ass, or I'm going to whoop his.  It's a fight man.  We've all got our plans, and we can all sit here and say 'Hey, I'm gonna go out there and kick his ass,' or 'I'm gonna do this to him,' and he may that about me, but it's a fight.  We don't know what's gonna happen in there.  I could get clipped in the first minute, or he could get clipped in the first minute.  There's too many ways to lose.  I'm gonna go out, and I'm gonna do what I'm trained to do.  I'm gonna fight at the highest level that I'm trained at."
When asked if Goss is changing anything up in training for this contest he replied:
"No, not really.  Since the last fight, I ended up working with a new striking coach.  It's actually a whole new gym, whole new team.  My team combined with Gorilla House Gym and we run the fight program out of there.  I still have Jason Dignan for my jiu jitsu.  He was one of my overall coaches.  Also, now Ray Ross, who is a black belt in Japanese jiu jitsu and also a black belt in Judo, he's another head coach of mine.  Cody Karlheim is still working my jiu jitsu with me.  He's like a coach to me now.  I started with a striking coach, Darren Cassidy, that I was just starting with for that last fight.  He's making me make a lot of the right adjustments.  He's changing a lot of things.  He's not me or changing me or changing my style.  He's just tightening everything up for me.  I'm beyond impressed in working with him.  I'm doing everything he's telling me to do.  You were there at the fight in Wilkes-Barre.  He might be one of the loudest, most intimidating cornermen I've ever heard in my life.  I'm afraid not to do what he says when he's yelling at me.  I can hear him plain as day when he's in the corner.  He's doing a great job.  I'm clicking with him.  His boy just finished third in the States for wrestling.  Darren, himself, he'd never talk about it but back in the day he was ranked 12th in the world as a kickboxer.
"I think a lot of what helped in the last fight was the in-fight adjustments.  I speak a lot about that.  It's never what you think it is when you get in there.  He's gonna do something different then what you planned for.  It's never gonna be a cake walk or go exactly how you think it is gonna go.  Seyler kept dipping and trying wail that right over hand.  He was f**king quick with that right overhand.  I just had to make the adjustment and go into the knee, which led to the clinch.  He didn't want to stand anymore and that led to the knee that finished it off."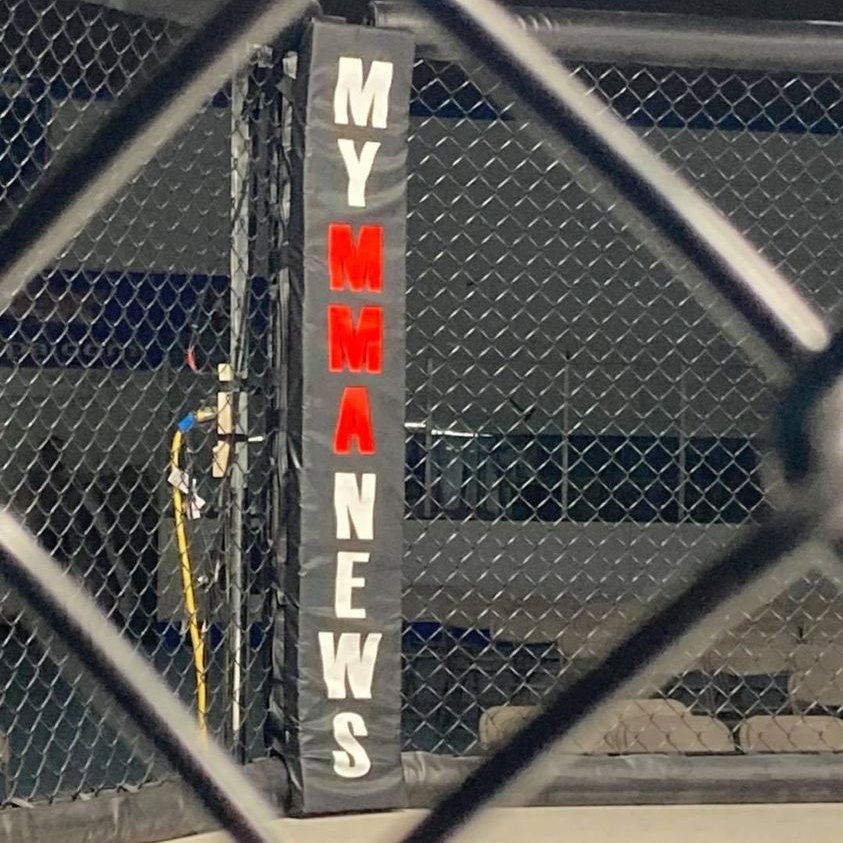 MyMMANews.com – We cover everything from MMA, BJJ, Bare Knuckle, Wrestling, Boxing, Kickboxing, and Judo
News, Opinions, Videos, Radio Shows, Photos and more.