Garry Tonon wins $20,000 Eddie Bravo Invitational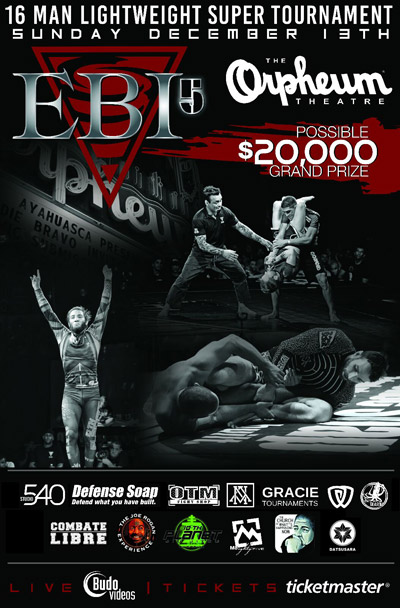 EBI 5, otherwise known as the Eddie Bravo Invitational, was held Sunday, Dec. 13 at the Orpheum Theatre in downtown Los Angeles, California.
The 16-man welterweight super tournament offered a $20,000 grand prize.
Garry Tonon,  a Brazilian jiu jitsu black belt under Tom DeBlass and Ricardo Almeida, proved once again why he is one of the very best jiu-jitsu practitioners in the world.
Rules under the Eddie Bravo Invitational:
Matches are ten minutes long, but being a tournament draws are not an option, so there are some very interesting overtime rules in place.
There are three overtime periods and in each overtime period both competitors are given a favorable position in turn and fight until one competitor scores a submission or an escape. A competitor scores a submission from the favorable position and then escapes from the poor position, he is declared the winner. If both competitors escape or submit they proceed to the next period and submission. At the end of three periods if there is no winner the total times of submissions and escapes is added together and the grappler with the fastest overall time wins.
Full EBI 5 Results:
1st Round
1. Garry Tonon vs Stephan Martinez (Garry Tonon Wins Via Bulldog Choke)
2. Javi Vasquez vs Lucas brown (Javi Vasquez Wins Via Armbar)
3. Nathan orchard vs lachlan Giles (Winner Giles By Escaping 9 Seconds Faster At OT)
4. Rani Yahya vs. Jason buzzard (Rani Yahya Wins Via Mounted Guillotine)
5. Denny Propokos vs Christian Carillo (Denny Propokos Wins Via Triangle)
6. Rafael domingoes vs Geoff Real (Rafael domingoes Wins Via Arm Triangle Choke
7. Kim Terra vs Juan Bernarndo (Kim Terra Wins Via RNC At OT)
8. Ruben Alvarez vs Jon Ortega (Ruben Alvarez Wins Via Heelhook)
End Of First Round
First Super Fight: Riley Breedlove vs Sophie lee (Riley Breedlove Wins Via Heelhook)
Quarter Finals:
1.Garry Tonon vs Javi Vasquez (Garry Tonon Wins Via Heelhook)
2.lachlan Gilles vs Rani Yahya (lachlan Gilles Wins Via Armbar)
3.Denny Propokos vs Rafael Domingoes (Rafael Domingoes Wins Via Armbar)
4.Kim Terra vs Ruben Alavrez (Kim Terra Wins Via RNC At OT)
End Of Quarter Finals
2nd Super Fight: Derek Rayfield vs Aaron Curtin (Derek Rayfield Wins Via Triangle)
Semi Finals:
Garry Tonon vs Lachlan Gilles (Garry Tonon Wins Via Armbar)
Kim Terra vs Rafael Domingoes (Rafael Domingoes Wins)
End Of Semi Finals
3rd Super Fight: Lyla smadja Defeats Talia Alacar By 2 Seconds On OT
FINALS:
Garry Tonon vs Rafael Domingoes (Garry Tonon Wins Via Heelhook 3:02 seconds)
Garry Tonon Wins $20,000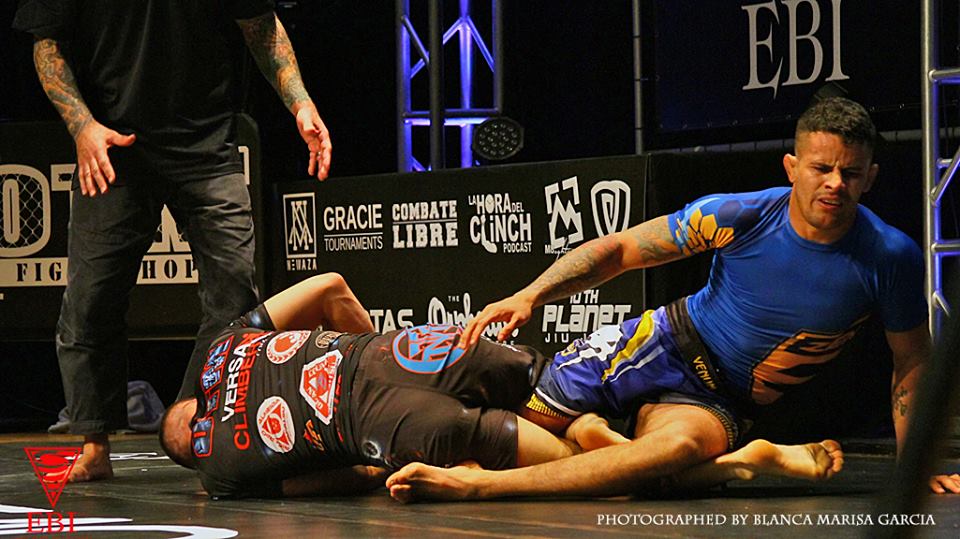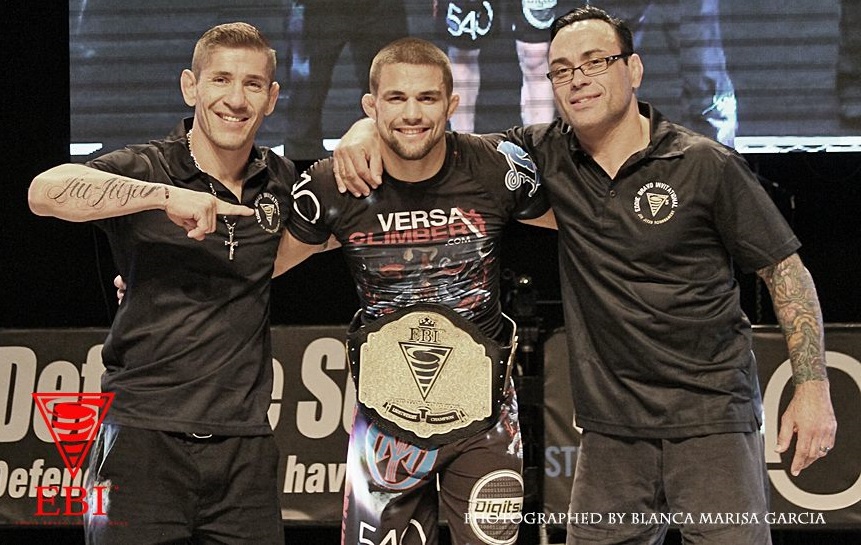 The following two tabs change content below.
Founder of MyMMANews.com - After writing for Ultimate MMA magazine and serving as the editor for U.S. Combat Sports, both of which went on hiatus, I decided to venture out on my own and enlist a staff of writers and photographers that could help me achieve my goal of telling stories that would otherwise go untold. We pride ourselves in taking a deeper look into the fighter, and understanding what makes them tick. - #1 Dad, Marine Corps Veteran, 80's and 90's Pro Wrestling Fan, MMA Commentator, Beer Lover, and avid movie watcher. Seriously..... I watch a lot of movies.
Latest posts by Eric Kowal (see all)