Lauren Mull: When I step into that ring, I'm fighting for Rami Elite
Lauren Mull (7-1 Muay Thai) had been training at a new gym for a relatively short period of time, after a two and a half year layoff, when coach and fighter, Rami Ibrahim, asked her if she was ready to fight.  The 37-year old mother of two said she was jumping rope in the corner when Ibrahim approached her and asked, "Do you want to fight?"
The first question out of Mull's mouth was "When?"
One week later Mull was en route to a unanimous decision victory at Warrior Cup in Philadelphia, Pennsylvania.
A month and a half after the July 8 win, Mull is now preparing to step back into the ring, this time for USKA.  The former professional speed skating champion will take on Devon Estes at USKA Fight Night, at the 2300 Arena in Philadelphia.  While the promotion has changed, the venue remains the same, adding more value to Mull's comfort level.
Mull is no stranger to a challenge.  At just 14 years of age she turn pro in the sport of speed skating, winning world titles just a few years after she took it up in the third grade.  She would go on to compete in the Tour de France twice, and in Cuba.
"I just have that really dedicated mentality.  I have to be the best," Mull said.
That desire to win and train took a turn toward combat sports when she said she began working out and taking Tae Bo classes to help get in shape for a friend's wedding.
"I sparred the first time for fun and fell in love with it," she said.
Now a decade after her start, Mull says that people often tell her it appears as if she has a Tae Kwon Do background, but then when she replies, "No, it's actually Tae Bo," they laugh thinking she is joking around.  She's not.
"I really have no experience except for those Tae Bo and cardio kickboxing classes really," she said.
Despite her lack in experience Mull has won an International Kickboxing Federation title and a USKA title.
Family Life
Mull has been married for almost 12 years.  Her husband races Motocross and is her biggest supporter.
"He actually doesn't really like fighting, he just supports me because he knows it is my passion. He worries.  I took two and a half years off.  I got pretty injured in my last title fight.  He goes to the fights, he wants to support me, but it's hard for him to watch."
Is it hard for your children to watch knowing that mom could come home with a broken nose and a black eye?
"That's happened before.  My daughter will come to the fights but my son will only watch me train.  He won't watch me fight.  He doesn't want to see his mommy get hit and I understand that.  I guess I'm the cool mom, I don't know."
Training for a Fight
"I train at least six days a week, one cardio and then one with the mitts on hitting bags and sparring. I live on a farm so taking care of that in itself is hard work, and chasing after my kids."
"Rami just tells me who I am fighting.  I just need to know when and where and what weight I have to be.  I don't research.  I don't go crazy stalking my opponent, and I don't get into trash talking. I don't get involved with any of that."
Weight cut
Mull's July 8 fight was contested at 125 pounds.  On August 19 she will drop to 117.
"It's going to be difficult especially since I'm going on vacation with my family, but I will stay really disciplined.  It's the week of, that I will really start cutting the water weight.  But I'm usually very healthy with what I eat, and my diet so it's not too hard for me.  I am tall so when I fight at a low weight and weighs in are the same day it is a little harder for me, but this one is at 117 pounds so I should be ok."
Return from layoff
"I did suffer some internal injuries that sidelined me for a while, but also it was hard for my family.  I was working full time, taking care of two kids, taking care of my handicapped mom, and it was hard for them to see that.  I was still going to classes but I wouldn't spar.  I thought I was done, I really did.  But then I want to Rami's one day because it is the best place.  It's just a family feeling when you are in there."
"For the July 8 fight, my return, I won all three rounds, it was unanimous, but I didn't fight like I usually do with my killer instinct.  I don't know if it was because I was out of the ring for so long or because I had just started training again, but a win is a win."
Fighting for Rami Elite
"I can't just do a sport and not compete.  I had just gone to Rami's to train and like I said, I was jumping rope and the next thing I knew I had a fight the following Saturday.  I have so much in my trainer.  His name is behind me too.  When I step in that ring, I'm fighting for Rami Elite.  If he had the confidence in me to take a fight with 10 days notice then I'm gonna do it.  Honestly, I will go in any direction that Rami points me in."
All or Nothing
"People always ask me, 'Who has been your toughest opponent?' or 'What has been your toughest race?' But honestly, I have to say it is myself," Mull said.  "I'm so hard on myself. I recognize when I didn't capitalize on something.  I'm a perfectionist and I hate losing.  I have a big heart.  You put those things together and it's pretty dangerous when it comes to a fight in the ring.  I'm an old lady trying to keep up with these young girls."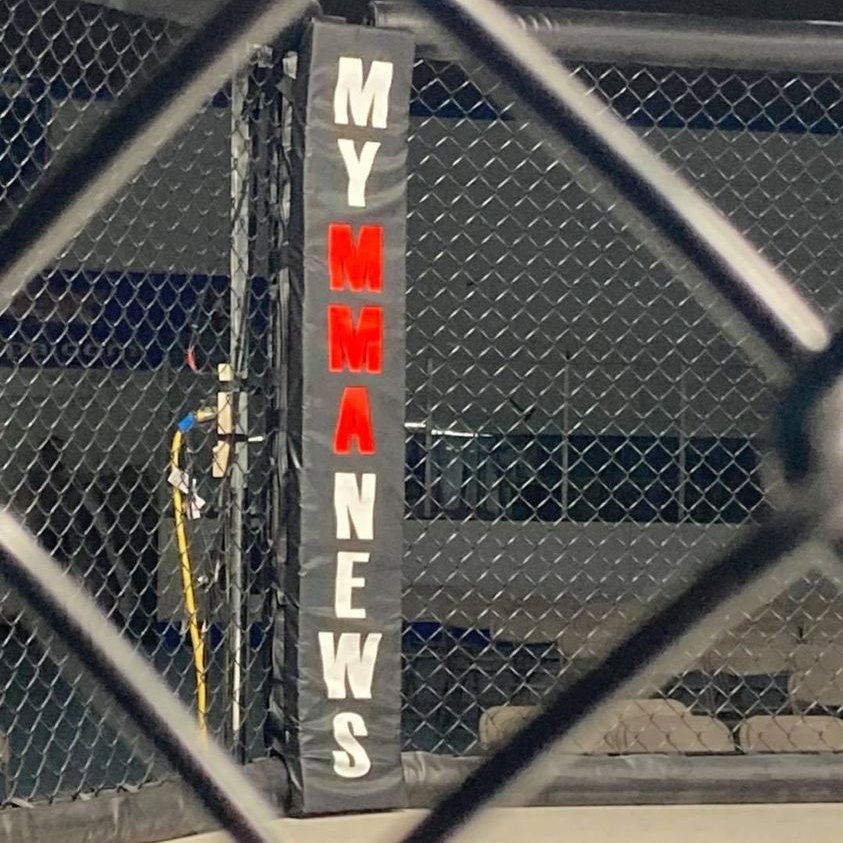 MyMMANews.com – We cover everything from MMA, BJJ, Bare Knuckle, Wrestling, Boxing, Kickboxing, and Judo
News, Opinions, Videos, Radio Shows, Photos and more.