Mickey Gall: Training Partner, Maverick MMA Fighter, LJ Reboli Will Be Future UFC Champion
Rise of MMA Prospect LJ Reboli
At just 21-years old, LJ Reboli is one of MMA's most talented young prospects.  The Gracie New Jersey Academy welterweight holds a perfect 3-0 amateur record with a combined fight time of 3:43.
Reboli won his first fight via TKO, followed by a 16-second submission victory over Branden King at XCC 23, and then a 27-second submission victory over Peter Nascimento at Dead Serious MMA 23.
He trains day in and day out with UFC star Mickey Gall under the tutelage of the legendary David Adiv.
Mickey Gall: He's going to be a problem… for while
"LJ Reboli is not only my main training partner, but also my top MMA prospect," Gall said.
"I train with a lot of guys, and none of them are as good as LJ everywhere.  He could have went to college as a mobile quarterback.  Anybody who knows football knows that's not only the smartest guy on the field, but the most athletic, a mobile quarterback.  But instead he's like 'Nah… I like fighting.' So he's going to college.  He's not going to college and playing football, he's just focused on fighting.  He's those next level guys, those next level athletes that people talk about, that instead of choosing football, like to fight, and that's LJ.  He's just a tough kid, good kid, smart kid.  And he's going to be a problem…. for a while.  He'll be a future champ, a UFC champ, I call that right now."
Reboli will put his unblemished record on the line when he tests his skills against Ohio native, Tyler Collins (6-2) at Maverick MMA 2.
Reboli confident in all areas
"I got out there, I work hard, and I perform when it's time to perform.  That's what fighting is about," Reboli said.
In speaking about his opponent in Collins, Reboli said, "I don't know too much about him, I've seen a video.  He seems okay everywhere, but I think I'm better everywhere.  I think I beat him in the striking, I think I beat him in the grappling, everywhere, the clinching, just everywhere in mixed martial arts."
"I just focus on myself.  I focus on myself getting better in every aspect.  I focus on my boxing, my kickboxing, my wrestling, my jiu-jitsu.  I focus on myself getting better for me, not so much focusing on these other opponents, cause if they pull out and I'm too focused on them, then it's a waste of time, so I'm focused on improving myself.
TUF 5 set the course
When asked how he got into MMA Reboli said, "You know, I saw season 5 of the Ultimate Fighter.  B.J. Penn, and Nate Diaz.  I love it, and I saw somebody got submitted with the triangle and I was like, 'Man, what is that?' Then I found jiu-jitsu, and I found the Gracies, and I was like, 'Man, I gotta do this. This is for me.' And I went and I signed up the next day."
UFC Goal
"UFC is definitely on my radar.  I just gotta keep doing what I am doing, training hard, winning fights, and I'm bound to get that call……. I'm gonna go pro right after this fight.  I'm gonna win, I'm gonna win.  I'm gonna win this fight."
Maverick MMA 2 will be held July 1 at the Sherman Theater in Stroudsburg, PA.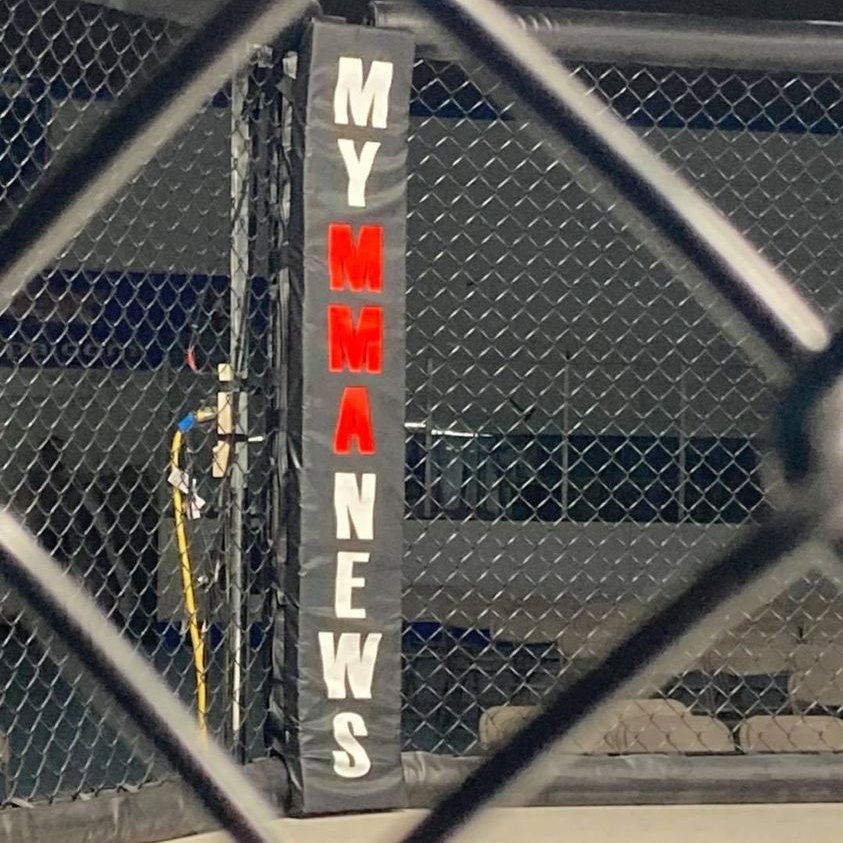 MyMMANews.com – We cover everything from MMA, BJJ, Bare Knuckle, Wrestling, Boxing, Kickboxing, and Judo
News, Opinions, Videos, Radio Shows, Photos and more.