It's on.
Fight sports' one hundred million dollar question has been finally answered. Floyd Mayweather Jr. and Conor McGregor will fight on August 26, 2017. After more than a year of teasing, both Mayweather and McGregor announced via social media last Wednesday that their much hyped crossover bout is finally happening: in Las Vegas, inside a boxing ring, at 154 pounds and using 10 ounce gloves.
Nobody believed Floyd Mayweather Jr. when he retired in 2015. For one, he had already retired before and came back. Then the man who refers to himself as boxing's TBE or 'The Best Ever' won't be held in that breath unless he separates himself from mortality. Mayweather's win over Andre Berto tied him with the legendary Rocky Marciano's unbeaten 49-0 record. To be better than the great Marciano and to be considered the best ever, Floyd needed at least one more win.
In May of 2016, Mayweather filed trademarks for ' TMT 50 ' and 'TBE 50 ' in obvious reference to that 50th victory. At that time, there wasn't any clue on whom he was targeting. Several days later, the first (of many) rumour of a crossover boxing bout with UFC champion Conor McGregor was heard via UK tabloid The Sun. Since then, it has been an up and down game which the two have masterfully played.
Mayweather picked the right dance partner. Not only was Conor McGregor the biggest money maker in MMA, he was a guy who like Mayweather possessed the gift of gab. Once the idea of the fight was broached, McGregor himself has embraced it like his bucket list. And why not? A Mayweather fight would earn him more than what he will make in his entire UFC career. So even if it's a boxing bout, Conor McGregor was more than willing to fight Floyd Mayweather Jr.
Conor McGregor is one of the best strikers in the sport of MMA. He may also have the most powerful left hand for 155 pounders and lighter. He does have quick feet and fast hands. His movement is excellent and he has genuine punching power. His basics are good and he's even trained with former boxing champion Chris Van Heerden. Conor may be one of the best boxers in MMA. But that's another story.
The reason we brought up Mayweather trademarking '50' and McGregor the perfect dance partner because that is what this is all about. Floyd Mayweather is looking for win #50 that will separate him from Marciano. Fighting the top welterweights of today will earn him good but not as much as he'll get for stepping inside the ring with Conor McGregor.
Mayweather vs McGregor sells because it has the recipe of intrigue. Two champions from different sports, two of the biggest money makers of their respective disciplines and two of the best talking athletes in the planet. Put them in one boxing ring and you'll get the PPV money. But while this fight looks made in heaven on paper, it's not in reality.
The oddsmakers don't think this fight is going to be a contest. As of 21st June, betway.com has priced the following odds at 1/12 for Mayweather and 9/2 for McGregor. That is not an exaggeration.
With all due respect to Conor McGregor's boxing skills, a boxing match with Floyd Mayweather Jr. would be a mismatch. For one, McGregor won't be able to utilize his leg kicks to help set up his left hand. Mayweather will have more real estate in a 12 x 12 boxing ring than he will have inside a UFC octagon. And yes, they will have to use 10-ounce gloves, as they do in boxing. .
Getting inside the boxing ring is a gamble for McGregor. Going up against a tactician like Mayweather is suicide. Sure, he will always have the puncher's chance. Other than that though, this is simply a money fight for the Irishman. Having said that, McGregor has a lot of options if he chooses to fight in the UFC instead. Big fights with Jose Aldo, Khabib Nurmagomedov, Nate Diaz or even Tyron Woodley await him. Those are winnable bouts for Conor, as the odds currently say. But then they don't make as much money in MMA as Mayweather does in boxing.
This is the fight that Mayweather wants. Getting win #50 and earning $100M? It's hitting two birds with one stone. Conor McGregor Jr. was recently born so the terms have changed for Conor Sr. He's got a family to feed now, as the saying goes. With all the money waiting to be made, this one was pretty much easy to make, regardless of how long it took to announce and what a mismatch it will be.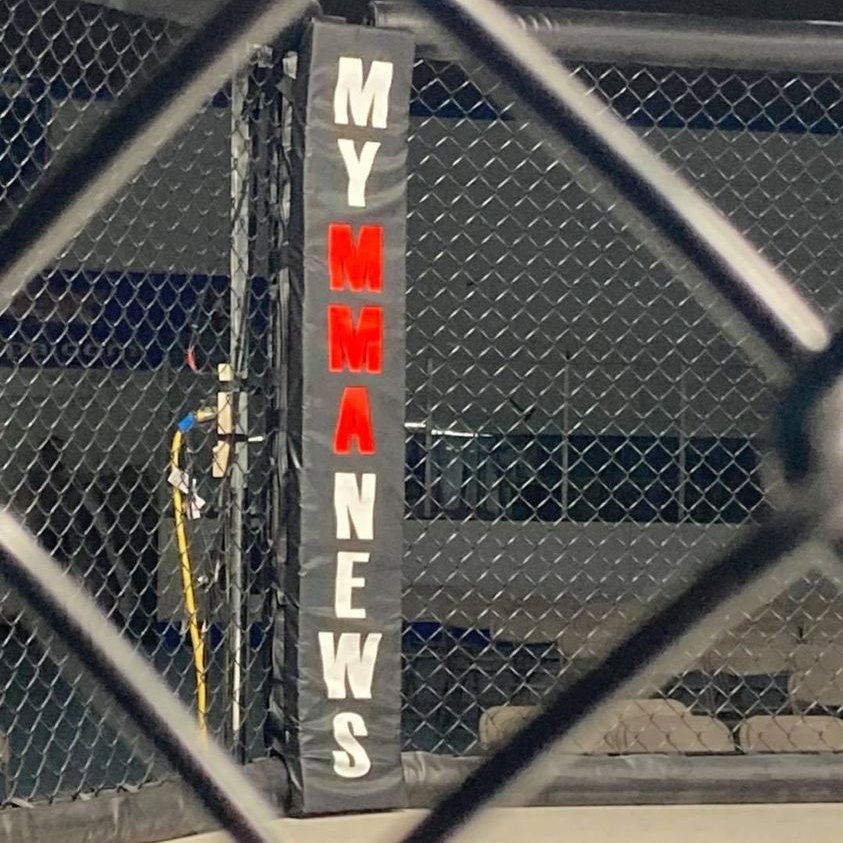 MyMMANews.com – We cover everything from MMA, BJJ, Bare Knuckle, Wrestling, Boxing, Kickboxing, and Judo
News, Opinions, Videos, Radio Shows, Photos and more.