Is MMA becoming the world's number 1 combat sport?
For many years, the UFC wasn't battling it out with rivals for combat sport supremacy, but waging war within itself and the general public. The UFC and mixed martial arts in general was viewed in the common media as a barbaric, underground fighting discipline. New rules kept being proposed which would make the sport more consumer friendly, but creators and directors were keen to keep the humble roots of the organisation untarnished.
A compromise was finally reached in the early 2000s and a set of new, modern rules and regulations were established. The hope of these new legislations – apart from making the bouts themselves safer and easier to regulate – was to transform the UFCs reputation from brutal cage fighting into a recognized discipline of martial arts and a fully-fledged sport in its own right. The plan worked perfectly.
Over the past decade, the UFC has gone from strength to strength. Not only in terms of commercial coverage and viewing figures, but in public participation. According to a recent report, MMA has shown a 19.5% increase in this area since 2013, sitting second only to adventure racing in the nationwide study.
There is no denying that the UFC and MMA will now be a permanent fixture on the combat sport landscape for years to come. But is the traditional, historic, formerly undeniable number one combat sport in the world, boxing now under pressure for its position at the top of the tree? Well, if you look at it from a statistical point of view, it certainly seems that way.
Bwin released this infographic comparing boxing and MMA. They showed that the UFC which is the most popular brand/company in MMA, have steadily begun to surpass boxing at the Box Office and they are completely dominant when it comes to PPV purchases.
Whilst the recent UFC London event was taking place across the pond, UFC was one of the highest trending topics on twitter from all corners of the globe – as England's only UFC Champion, Michael Bisping battled former pound-for-pound king, Anderson Silva. The Mirror reported that #UFCLondon was used almost 100,000 times during the PPV, compare that to the big British boxing bout between Carl Frampton and Scott Quigg earlier in the year, when #FramptonQuigg received less than half that amount of social media exposure, only being circulated 40,000 times.
Statistics aside, there are several aspects of MMA which boxing could really do with taking a look at, with the view of modification. With the UFC, you know clearly who the undisputed champion is in each weight division. Tyron Woodley is the Welterweight Champion. Michael Bisping is the Middleweight Champion. Conor McGregor is the Lightweight Champion. True, there may be interim title holders, but those matters are usually resolved at the earliest occasion. However, thanks to the multiple governing bodies, all wanting their cut of boxing's birthday cake, you can have as many as eight different recognised world champions for a single division. If there was one, encompassing world championship up for grabs, it would make fights much more meaningful, memorable and ultimately, sellable.
Another key factor in selling a fight is the personality of the combatants. I think we can safely say, this current era of boxing just doesn't have enough big personalities to take the sport up to its desired level of marketability. UFC on the other hand, have an abundances of fighters with wonderful backstories and personalities. Obviously, Conor McGregor is the stand-out character in the sport at the moment, but he, along with notable names Jon Jones, George St. Pierre and Ronda Rousey, have helped build the commercial side of the sport to a level which is currently overshadowing boxing.
The infamous Ms. Rousey is the biggest name in the female division and not many sports have done as much for female competitors as the UFC. They have been able to incorporate a sense of glamour into the sport, as well as giving female fighters a platform to showcase their unbelievable talents in mixed martial arts – and make some serious money along the way.
Boxing has recently tried to jump onto the bandwagon and started to push the female side of the sport more vigorously, but it will take a lot for them to even draw level with the UFC in this department. Top female boxers know all too well about this gulf in exposure and it wouldn't be a surprise to anyone if Olympic Champions like Katie Taylor and Claressa Shields swapped their gloves and boots for pads and ankle wraps in the near future, along with many of their other professional boxing counterparts.
Boxing will always have its roots grounded by history and tradition, something UFC simply cannot compete with. However, if the sport of boxing continues to be convoluted and is allowed to stagnant at its current rate, there could be a time when you start seeing the best boxers jump ship to the UFC, in search of fame, fortune and sporting acknowledgement.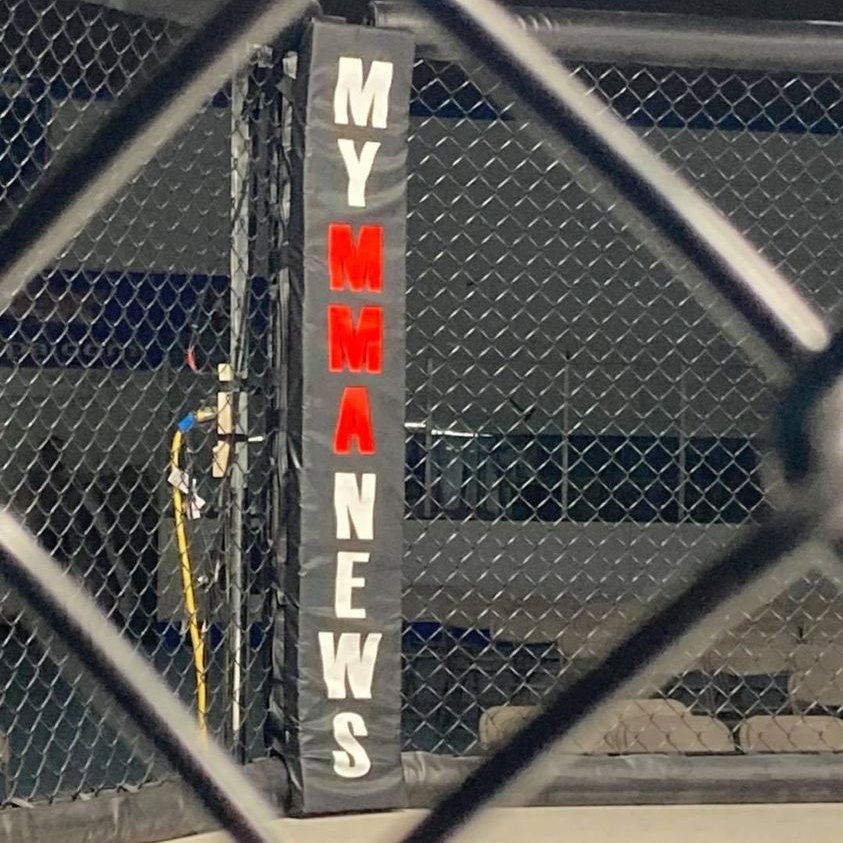 MyMMANews.com – We cover everything from MMA, BJJ, Bare Knuckle, Wrestling, Boxing, Kickboxing, and Judo
News, Opinions, Videos, Radio Shows, Photos and more.