Rampage ponders retirement from MMA, King Mo reignites feud
Rampage ponders retirement from MMA, King Mo reignites feud
There is no love lost between King Mo Lawal and Quinton 'Rampage' Jackson.  The two fought at the inaugural Bellator pay-per-view with Jackson declared the victor.
When the news of the regime change in Bellator virtually broke the internet yesterday, Rampage pondered retirement.
rampage4real
The1st time Chuck and I fought was in Japan. Pride reps asked me 2 give him a good beating even tho I had 2 fights that night. I lost my 2nd fight that night cause I did what they asked,and they stood up the fight with Wand to soon,in my opinion. MMA hasn't had my back they way I had it's back. Time for me to think about retirement. Or fighting 4 myself..
That is when King Mo let loose, reigniting the feud.
@KingMoFH: @Rampage4real so now u feel some typa way cuz your dick rider got fired and now u wanna retire!!!?
@KingMoFH: @Rampage4real Get out yo feelins like @maxminelli say. U asked me for a rematch…its granted….lets do it in the Triple D!! DALLAS,TX
@Rampage4real: @KingMoFH haha u mad cause I took yo number 1spot huh? U can't fight! It's MMA not high school wrestling,u suck Mo,and u are boring. Shut up
@KingMoFH: @Rampage4real u suck?! Thats what u said!? I kno this aint Quinton tweetin. I thought u was from Memphis!? Lol…damn u a square
@Rampage4real: @KingMoFH u call me square and u rock nipple rings!? Come on fam..I live in Oc now,but u act like u live in San Fran homie. Fight like a man
@KingMoFH: @Rampage4real mayne u a lame. Let them boys from OC blow yo head up n dick ride like Bjorn did. They be surf boardin u like some groupies.
@KingMoFH: @Rampage4real u asked for a rematch. Ima give it to u on @SpikeTV. How u from Memphis and gonna come out to French Montaw and not Yo Gotti.
@Rampage4real: @KingMoFH dude I got my own song! They fucked my shit up. I'm done talking 2 u,like I said b4 you r a boy I'm a man. Fuck your fight style
@KingMoFH: @Rampage4real now u feelin scarey cuz Bjorn gone. Lol.
@KingMoFH: @Rampage4real lol….hold up mayne…u just called me dude??? Gon and say cowabunga too. Lol. This aint Quinton tweetin. Lol
So, if Rampage Jackson retires from mixed martial arts, what would be your fondest memory of him?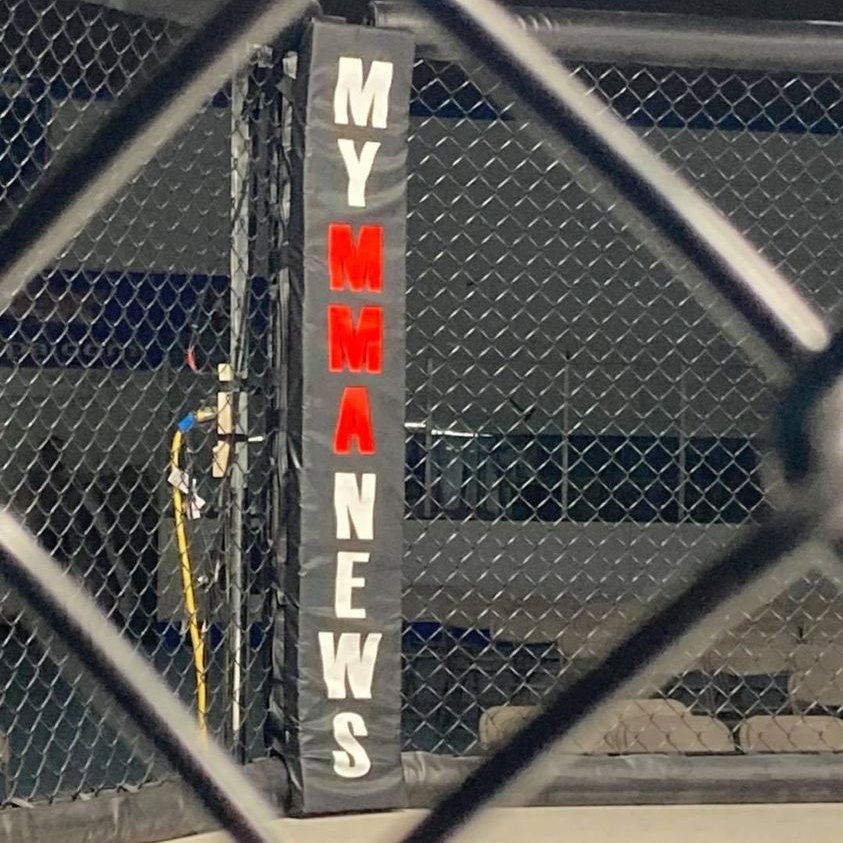 MyMMANews.com – We cover everything from MMA, BJJ, Bare Knuckle, Wrestling, Boxing, Kickboxing, and Judo
News, Opinions, Videos, Radio Shows, Photos and more.