Shawn Tarlton talks Combat Night 93 title win, praises coach at Champions MMA
Shawn Tarlton won his first mixed martial arts title July 7 with a first round finish of Austin Otto at Combat Night 93 in Orlando, Florida. 
With the win Tarlton moves to 5-1 as an amateur.  We could up Tarlton just days later as he was away celebrating his victory.
First, the question I like to ask every competitor I speak with simply because they each have their own unique story. How did you get in to mixed martial arts?
"I'm kind of an adrenaline junkie and what beats fighting inside of a cage?"
Where are you currently training and under who?
I'm currently at Champions MMA in Lakeland, Florida under Ross Kellin.
You won a title last weekend. Walk us through the fight and how did it feel to have your hand raised?
"My opponent knocked his last opponent out in less than 30 seconds in a very brutal fashion so I knew I had to play this smart and not get into a slugfest with him. I knew overall I had more MMA weapons than him and that I can win the fight wherever it goes. I mixed in takedowns to secure points but it was the headkick that dazed him and some brutal knees in full clinch them let me put him down. I pretended I wanted the Kimura from side mount then just mounted and ground and pound untill the ref stopped it."
Obviously as an amateur you are not getting paid to fight, so what do you do for work? What is a typical day like as far as training, work, school, family, etc?
"I'm a journeyman welder by trade in the union. I typically train at night and on the weekends as well since I cant always get enough volume in camp."
Why do you believe you were given a title shot at 155 pounds after your last few fights were at 145 pounds and your most recent fight was a loss?
"My record was good enough to get the title shot and he was coming off a highlight knockout. Also it has been very difficult for me to get a fight at 145 and after his last win, not many wanted to give him a go.
Having competed at both 155 and 145, which feels more comfortable for you?
"Honestly they are both fine to me, I feel strong at both classes, I take the 155 fights cause its hard to find a 145 bout."
Talk to me about the weight cut for each of these two classes?
"I have made 145 on a two day notice and never missed weight. I dont cut over 10% of my bodyweight and to make 155 isnt really a cut to me."
Now with a 5-1 amateur record, what is your plan for going pro?
"I believe my coach gave me the green light and Combat Night also wants to know my plans for going Pro. I plan on fighting at 145 from now on. Ill have to keep juggling work and training but for me its worth it."
Lastly, any coaches, teammates, sponsors, anyone you want to thank. Social media sites you want to plug, the floor is yours.
"I want to thank my coach Ross Kellin and teammates at Champions MMA for getting me where I'm at now and the support they show at my fights and training."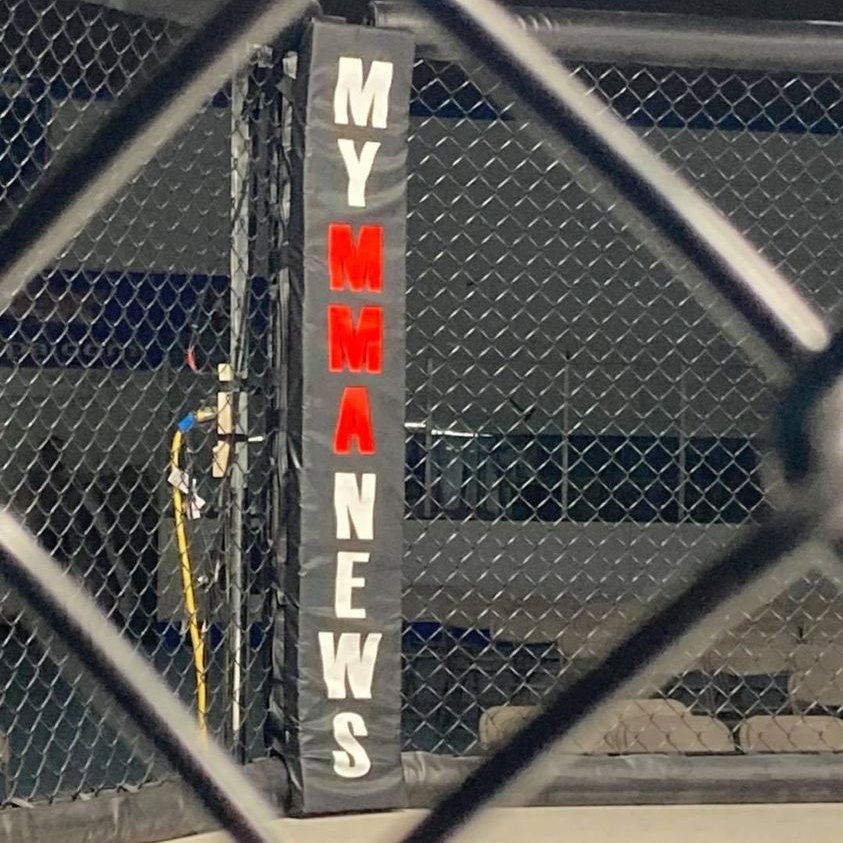 MyMMANews.com – We cover everything from MMA, BJJ, Bare Knuckle, Wrestling, Boxing, Kickboxing, and Judo
News, Opinions, Videos, Radio Shows, Photos and more.