UFC Heavyweight Champ Stipe Miocic to continue work as firefighter
Newly crowned king of the world, Stipe Miocic does not plan to give up his day job any time soon.  The baddest heavyweight mixed martial artist on the planet defeated Fabricio Werdum for the UFC heavyweight title on Saturday night, but the Cleveland, Ohio based fighter plans to continue serving the public as a firefighter.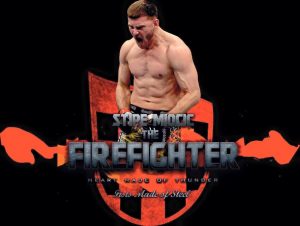 Miocic (15-2) works as a firefighter and paramedic at the Oakwood Village and Valley View Fire Departments.
"I love what I do," Miocic told UFC writer Thomas Gerbasi earlier this year. "It's fun."
"I pick my schedule a month in advance because I'm part-time in both departments, and I work for two great departments," he said before his UFC 195 win over Andrei Arlovski. "I have plenty of time to train. I work a lot of weekends, work a lot of nights, the chiefs are pretty lenient with me and I still get my hours in, so it all works out."
Splitting Time
Obviously now Miocic will be more engaged with media requirements, but how will he split his time training for upcoming title defenses and putting out fires?
"I do my days at the station and then get my training in," told Elias Cepeda of Fox Sports.
How long Miocic will be able to keep that trend up remains to be seen but for now the 33-year has every intention to stay true to his word.
Congratulations Stipe, and thank you for your service.