Tess Barrall named as female competitor for Gender Wars, Man vs. Woman MMA bout
Heads began to turn when retired mixed martial artist Brad Kohler announced he was going to host a man vs. woman MMA bout called Gender Wars.  One woman however did not dismiss the idea, or the $1 million prize at stake.
The hunt for a female participant to take on a man in a fight to take place just outside St. Petersburg, Russia was underway and Tess Barrall answered the call.
With no sanctioned fights or true MMA experience to her credit, this fitness instructor and mother of two, threw her name into the hat to try and claim the prize.
Watch Tess Barrall's submission video below:
See posts, photos and more on Facebook.
Last night during the weekly broadcast of MyMMANews Radio, Kohler called into the show to announce that more males have applied to compete in the unorthodox fight, than females.  Kohler also announced Barrall as the finalist who will head to Russia in January and compete on pay-per-view.
Announcement roughly 30-minutes into video below:
I caught up with Tess earlier today to find out exactly why she would partake in such a high-risk, high-reward type fight.  Let's just say, she is fully confident in her abilities and has every intention of taking home the cash prize and provide a better life for her family.
"I'm stoked.  I was surprised.  I posted my video to the Gender Wars Facebook page.  I have a lot of support on my end.  A lot of friends cheering me on.  I think I'm still pretty shocked, I guess.  I'm not quite over the shock factor yet."
You are halfway there.  Your name was selected.  Now all you have to do (easier said than done) is hop on a plane to Russia and beat a man in a fight to win $1 million.  What will you do with the prize money?
"I would definitely put some of it away for my husband and I for a later date, but my big concern is college for my two girls.  I'm a lot like everyone else.  I didn't get into fitness or what I do for money.  I do it because I like to do it and I honestly, truly like helping people.  I go paycheck to paycheck.  To not have to do that would be amazing.  It would be life changing."
How did you find out about this opportunity?
"I follow Brad and I saw this.  I have a Combo Hitter (gym product that Kohler designed), and I was like 'I'm gonna go for it.'  My husband was like, 'uh….really?'  The answer was yeah.  I always had a dream of one really tough fight that I could say, 'you know what, I did that.' I have done a lot of fighting just to sometimes stay alive.  I wasn't a great teenager.  Sometimes I ended up in the wrong place at the wrong time.  You gotta do what you gotta do to get out, and for me that was fighting. It's a passion of mine.  I give a lot of respect to the people that do this for a living.  I went for it.  I made a post right before a class I was instructing was coming and that was it."
Tess has only been training with coach Rodney Guignet at Hammer MMA for several weeks but feels like she fits right in.
"It's harder to learn and listen than it is to just go pummel someone.  That's taking a little time to get used to.  I wanted to try some of his classes.  I love hitting things and the boxing aspect of it."
Were you hesitant at all when the fight was first announced?  It wasn't until recently that the rules were clarified a bit.
"I noticed that the rules are just coming out because I follow you guys at MyMMANews, but no, I wasn't hesitant.  It didn't bother me. It doesn't matter if it were a man or woman to me. It's a million dollars.  I'm coming for you.  It's also not out of the norm to schlep a guy.  Sometimes they are drunk and overbearing.  I've had times where I'm at a bar and they will say shit.  I won't take it from a woman or a man.  If I happen to go down, I go down.  I realize men are stronger.  Sometimes you can get respect and sometimes you end up with a belligerent asshole and you have to do what you have to do.
What did your husband have to say about this fight knowing there is a chance you could get hurt?
Tess hands to her husband to answer. – "You can threaten this woman with divorce and she will take the divorce for the fight," he said.
"He told that to Brad as well," Tess said.  "It's a dream of mine.  Of course he is worried about me, but he said, 'How can I get in front of you and stop a dream that you have?' Starting to work with Rodney I thought I would have to mow down at least four women before I got a good fight (laughs).  This an amazing opportunity."
Gender Wars goes down January 12 and streamed live with purchase on InPlayer.com
ORDER GENDER WARS PPV BELOW: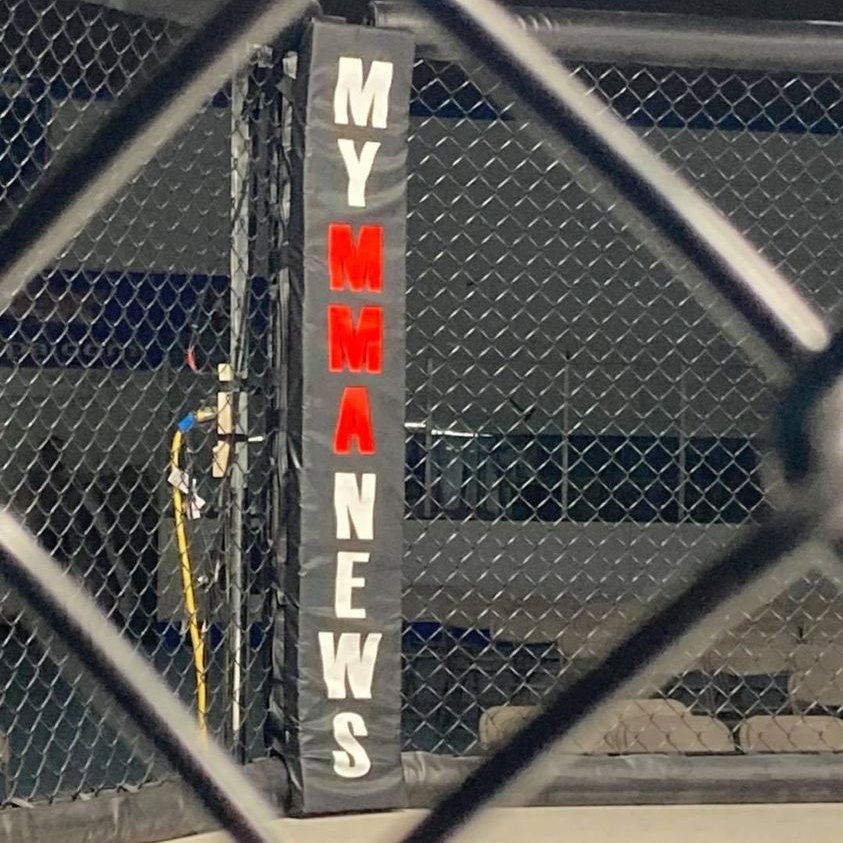 MyMMANews.com – We cover everything from MMA, BJJ, Bare Knuckle, Wrestling, Boxing, Kickboxing, and Judo
News, Opinions, Videos, Radio Shows, Photos and more.