Tito Ortiz Alleged New Years Brawl; Fighter Involved Speaks Out
Tito Ortiz knows how to stay relevant in the mixed martial arts world, whether it is winning in the cage, or fighting in the clubs. "The Hunington Beach Bad Boy" (18-11-1) was allegedly involved in a brawl at 4:00 in the morning on New Years.  According to the original reports, Ortiz got into a fight with a "boxer" outside of Drai's, a night club in Las Vegas.
Former mma fighter and training partner of Tito Ortiz, David "Bionic" Terrel spoke with BloodyElbow.com's John S. Nash regarding the situation. Terrel says he was the one involved in the brawl, as there has been bad blood between the two former training partners.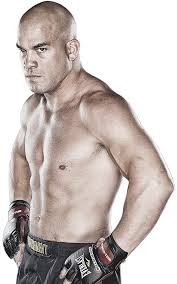 Terrel says that he and Ortiz were training partners who would have a falling out, and Terrel would then join Stephan Bonnar's camp to train with. Terrel says that Ortiz showed up at the club and let himself (along with is entourage) through the ropes. The club owners said that this was not allowed, this is where Ortiz dropped his name saying he can do this.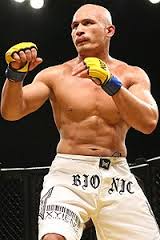 Dave Terrel, Ortiz's former training partner
Terrel continues, saying Ortiz saw Terrel at the club, and proceeded to walk passed up intentionally. Terrel would nod to him (as if saying "what's up"), to which Ortiz stopped and called Terrel a "motherf***er". Terrel says he replied, "What's up? You want to fight"? Things escalated from there.
Terrel says that Ortiz swung first, missing and Terrel countered with a combo people were quick to grab Ortiz to break it up, and someone also landed a punch on Ortiz during this fiasco. Terrel continues to say that he got around Ortiz and had him in a rear naked choke, but did not apply the choke, and continued to tell Ortiz to relax and chill.
This is not the first time Tito Ortiz was involved in an altercation outside of the cage. Back in 2002, Ortiz was involved in the famous club brawl with former UFC fighter Lee Murray, who allegedly knocked out the former light heavyweight champion (Ortiz) and stomped on his head for a few good measures, according to Matt Hughes' autobiography, who was also at the event.
Tito Ortiz has yet to come out and tell his side of the story.