The 'Fighting City' of Philadelphia has deep roots in the world of combat sports.  Whether you talk about boxing greats Bernard Hopkins or Joe Frazier, iconic sports film characters such Rocky, or a mixed martial arts icons in Eddie Alvarez, fighting is in Philly's DNA.
Philadelphia is a hotbed for aspiring mixed martial artists.  Some of the best gyms in the Keystone State are located in the 'City of Brotherly Love.'  Whether it be Balance Studios, Martinez BJJ, North Star MMA, Daniel Gracie, Stay Fly Muay Thai, Grindhouse, MPR Endurance, or one of the many other great facilities (there are tons of them), Philly is the fight capital of Pennsylvania.
With the plethora of training locations, also comes an influx of talent.  There are a lot of highly talented fighters in the area, some with more experience and larger fan followings that others, but there is definitely no shortage of killers in any given room.
CRITERIA
We would like to take a moment to look at five of the best that Philly currently has to offer.  Now while they are listed in order from 5 to 1, do not let that fool you.  On any given weekend one of these five battled tested athletes could change up the order, or be removed from the list and replaced with new up and coming talent.
Because we are talking about "prospects," any fighter currently signed to the UFC has been excluded.   Because of this ruling, Sean Brady will not be included.  Brady is scheduled to make his long awaited UFC debut in Boston against Ultimate Fighter winner Court McGee.  In order to make the list, fighters must have competed within the last 145 days.
Also, it should be noted that factors which contributed to the rankings included number of professional fights, number of professional wins, promotions for which they have competed, length of time in which they have been competing as a pro, number of titles won, fan base, and upcoming scheduled fights.
All five of these fighters could easily be called up to the UFC at any given moment.  Now let's take a look at why they made the cut.
---
5. Jeremiah Wells
Jeremiah Wells (8-2-1) is a guy who has plenty of experience and has fought for top regional promotions in CFFC and CES MMA, along with PA Cage Fight, but the only thing that holds him back is lack of promotion.  With the wins that he has recorded, Wells currently is not getting the push he deserves to get his name in the spotlight. He was the CES welterweight champion and trains under the tutelage of fifth degree black belt Daniel Gracie. He is an extremely exciting and entertaining fighter to watch and likely should be sitting at number four or five on the list. The 32-year old fighter is coming off two wins for CFFC including a welterweight title fight.  I would like to see more sites and or podcasts speak with Wells to help get his name out there and in the public eye.  He is definitely a fighter that deserves a spot on the UFC roster and hopefully the Contender Series is where we will see him get the job done.
---
4. Joe Pyfer
If you have never seen a Joseph 'BodyBagz' Pyfer fight, you truly are missing out.  It seems like it was just yesterday that Pyfer was climbing the ranks as an amateur, but he has already recorded six straight wins since turning pro in May 2018.  With only one of six fights going the distance, it is safe to say that Pyfer looks to finish fights.  He is as dangerous on the feet as he is on the ground.  'BodyBagz' has recorded three wins from strikes and two by submission.  He is the current Ring of Combat Middleweight Champion and it would not surprise me if we see if fighting for a UFC contract next season on Dana White's Contender Series.  Pyfer is easily the scariest fighter on the list, and it is only a matter of time before he is fighting in the octagon.  The question isn't "if" but "when?"
---
3. Pat Sabatini
Placing reigning Cage Fury Fighting Championships Featherweight Champion, Pat Sabatini on the list was a no-brainer. Although Sabatini has mixed in fights with other promotions, he has spent the majority of his professional career with CFFC, one of the top regional promotions in the country.  The MPR Endurance standout has two blemishes to his record, but he has never been finished as both contests went the distance.  At 11-2, Sabatini has wins over notable peers Tony Gravely and John de Jesus.  Many in the region were hoping for a fight between he and former CFFC and Maverick MMA champion Scott 'The Animal' Heckman, but the bout never came to fruition.  Sabatini is another fighter to look for on the Contender Series if he is not called up after his scheduled CFFC 79 fight on November 11.
---
2. Bill Algeo
"Senor Perfecto" Bill Algeo is coming off a decision loss on the Contender Series, but because is yet to earn a UFC contract, Algeo is able to make the list.  This former Ring of Combat Featherweight Champion boasts a 12-4 pro record and was riding a four fight win streak with ROC before competing before UFC President Dana White.  Algeo is the own of Algeo MMA and Kickboxing in King of Prussia, PA.  Just like Sabatini, Algeo fought for a variety of other promotions to include CFFC, WSOF, and XFE.  He has wins over Heckman, de Jesus, James Gonzalez, Tim Dooling, Jeff Lentz, Mike Pope, Frankie Buenafuente and others.  Two of his four losses are to current UFC fighters in Shane Burgos and Jared Gordon.  His pro career dates back seven years to 2012. Algeo does not currently have a fight booked but could easily find himself back in the title mix with ROC or welcomed back to CFFC.
---
1. Kyle Daukaus
At a perfect 8-0, and earning a win earlier in the year on Dana White's Contender Series, Daukaus is the guy at the top.  While Daukaus got the win in front of the bossman, he did not earn a UFC contract.  That did not deter the Philly native as he returned to CFFC and picked up a second round D'Arce choke submission win to stay undefeated.  Daukaus, and brother Chris, are stand out fighters coming out of Philly's own Martinez BJJ.  This tall submission artist is a dangerous matchup for anyone at 185 pounds as evident in his third round win over former UFC fighter Jonavin Webb earlier this year.  With winning fighters from the Contender Series often getting the call up to the UFC, you should expect to see Kyle Daukaus in the octagon in 2020.
---
Honorable Mention
Zed Montanez
Remember earlier when I said that any of the fighters on the list could easily be replaced?  Zedekiak (Zed) Montanez is just the guy to do it. Montanez kicked off his professional mixed martial arts career in Atlantic City where he competed on 'Team Pennsylvania' at the inaugural MMA Pro League event. Montanez would earn a unanimous decision victory over Mike Pagano that night, followed by three consecutive first round finishes for Art of War Cage Fighting. This Balance Studios MMA fighter picked up all three wins in 2019, and now sits at a perfect 4-0 as a pro. At 27-years of age and still very early on in his career, Montanez still has a lot to prove but with the solid coaching and teammates he has guiding him, Zed is a fighter to keep an eye on.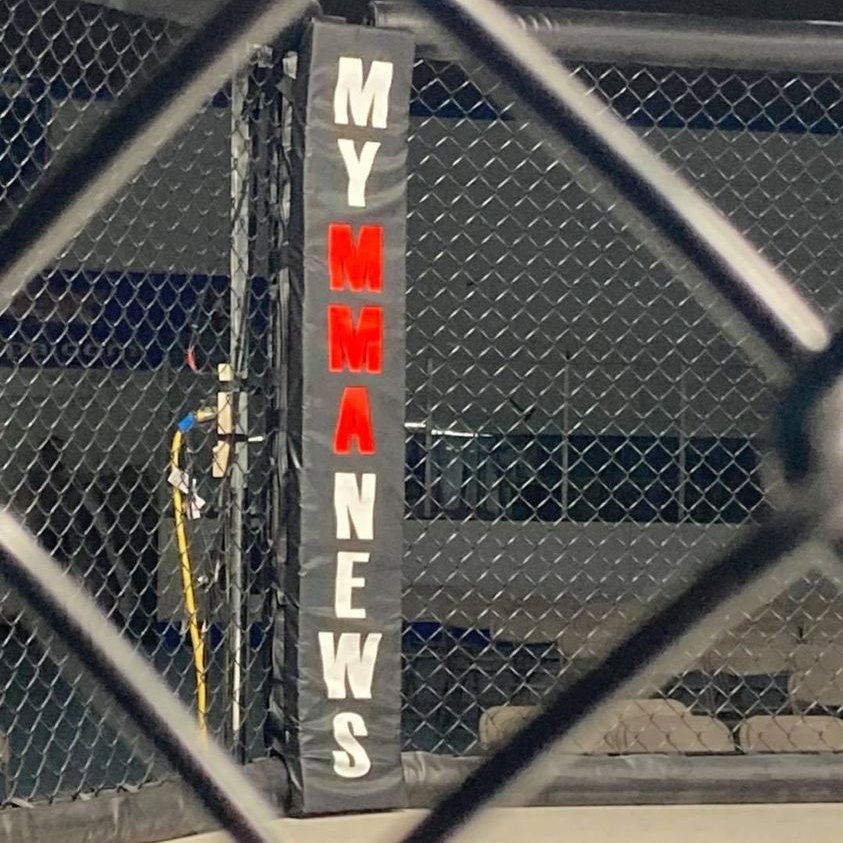 MyMMANews.com – We cover everything from MMA, BJJ, Bare Knuckle, Wrestling, Boxing, Kickboxing, and Judo
News, Opinions, Videos, Radio Shows, Photos and more.