Trey Ogden:  "I'm forging myself, I'm testing myself, I will fight in the UFC"
Trey Ogden (10-2) will have an opportunity for redemption as he meets Thomas Gifford inside the Kansas City Fighting Alliance cage at KCFA 29 on July 28.  The bout is not only a title fight and a chance to claim the organization's 155-pound title, but it is also a rematch.
Ogden, 28, has fought for some of the best mixed martial arts promotions outside the UFC to include Bellator, Titan FC, LFA, and Victory FC, but in December 2017, after a stretch of seven consecutive wins, something went wrong.
In their first outing, Gifford submitted Ogden just 1:57 into their December 2017 fight for KCFA, something Ogden not only regrets but attributes the loss to getting too comfortable and mental complacency.
Depressed, and somewhat down but not out, it took time for the Glory MMA and Fitness prospect to pick himself back up before realizing his true potential.  After getting back in the win column in March, Ogden realized that his journey to the UFC is not done.
"I will fight in the UFC.  I told my manager to tell Sean Shelby that.  Whoever…I'll fight anybody in the UFC.  I know there's some beast like character that everybody's dodging, that nobody wants to fight because nobody's heard about him, and he's the baddest guy on the planet.  Give me that guy.  I'll fight him on three days notice."
The Missouri native has truly dedicated his life to his craft.  He lives the life of a pure martial artist, giving up his day job so that he can continue his path to glory.  From the young teenager who got into taking self-defense classes to avoid bullies on the school bus to the professional mixed martial artist who is on the cusp of a shot in the UFC, Trey Ogden embodies what most every MMA competitor should strive to be.
"When I was young I turned to martial arts for something I thought was a necessity.  I thought 'man I need to know how to fight.' I ended up stumbling upon the Samurai culture and I was reading about them.  I was terrified of everything when I was 14, 15. Scared of my own shadow, scared of everything, tons of anxieties and insecurities and I was just not a mentally strong person at all."
Ogden said it would take him a long time before he found a true mixed martial arts gym.  He became a black belt in Hapkido and a brown belt in Okinawan Karate before realizing that those skills, while helpful, are not necessarily applicable in the real world.
"I dedicated my whole life from (age) 12 to 19 to martial arts and could barely fight and had never been in a fight at that point. It was my biggest fear."
After finding MMA through watching the first season of the Ultimate Fighter, Ogden decided it was time for a change.  He instantly became hooked.  Now training and instructing at the world famous GLORY MMA & Fitness under the tutelage of UFC fighter James Krause, Ogden has come full circle.
Ogden will tell you that he transcended the person that he once was.  Everything from the way he looks to his confidence and skill levels, everything is now on another level.
Tune in below to hear this extremely fascinating interview with Trey Ogden who takes on Thomas Gifford for the lightweight title at Kansas City Fighting Alliance on July 28.  The fight takes place at the Truman Memorial Building in Independence, Missouri.
LISTEN TO TREY OGDEN BELOW: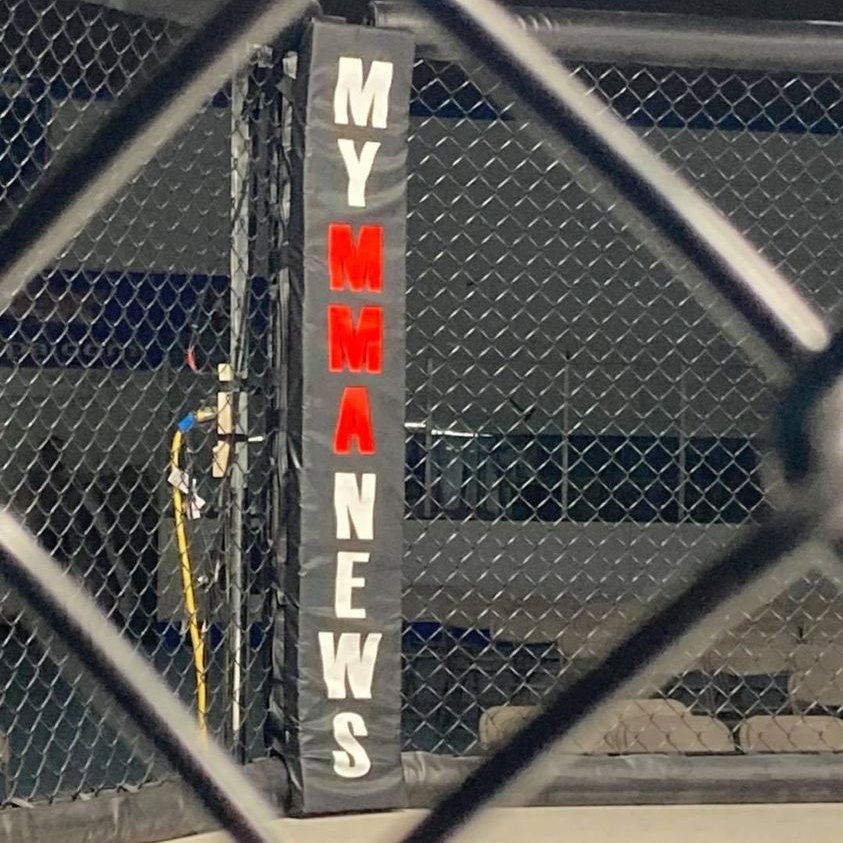 MyMMANews.com – We cover everything from MMA, BJJ, Bare Knuckle, Wrestling, Boxing, Kickboxing, and Judo
News, Opinions, Videos, Radio Shows, Photos and more.