Queen City Coronation will crown rulers of featherweight divisions
Prestige FC has added to its already stacked lineup for Prestige FC 2: Queen City Coronation with a second title fight that will crown the queen of its featherweight division.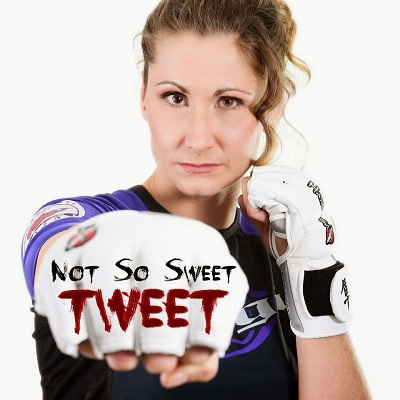 Hometown fan favorite Charmaine "Not So Sweet" Tweet (7-5) will vie for the title against Jessy "The Widowmaker" Miele (5-2) as Prestige FC hands out its first two titles. The other title fight will declare the king of the featherweight division as Kurt "The Hurt" Southern squares off against Nick "Nyquil" Rhoads (all bouts pending ACS approval).
Prestige FC 2: Queen City Coronation presented by 104.9 The Wolf takes place on Saturday, March 12th, at the George Reed Auditorium inside The Orr Centre in Regina, Saskatchewan.
Tickets can be purchased by calling Regina Tickets at (306) 515-4333 or in person at The Orr Centre box office. VIP Tables & Tickets are exclusively available by calling (306) 580-0340.
Tweet, who is ranked No. 7 in the world by www.mmarising.com and No. 8 in the world by www.fightmatrix.com, picked up her second straight TKO victory when she dusted Anna Barone in the first round of their trilogy fight at Prestige FC 1 back in October. A winner in three of her last four outings, Tweet (Twitter: @notsosweetmma) has five victories via submission on her career docket.
The 38-year-old remains the only woman who has fought both the phenomenal Cristiane "Cyborg" Justino and former UFC champion Ronda Rousey.
A native of Prospect, Connecticut, Miele (Twitter: @jessymiele), who is ranked No. 15 in the world by www.mmarising.com, has posted three submission wins and has already started 2016 on the right note with a victory coming on Jan. 2. Over the course of 2014 and 2015, the 28-year-old manufactured a four-fight winning streak that included back-to-back victories over Lissette Neri.
Prestige FC has signed several new bouts that will round-out the undercard for Prestige FC 2. Here is updated lineup along with a change in opponent for Sheldon Leblanc:
Nick Rhoads vs. Kurt Southern – featherweight title
Jessy Miele vs. Charmaine Tweet – featherweight title
Keith Smetana vs. Devon Smith – middleweight
Curtis Demarce vs. Adam Lorenz – featherweight
Micah Brakedfield vs. Mariusz Ksiazkiewicz – middleweight
Thomas Richardson vs. Sheldon Leblanc – welterweight
Eric Wilson vs. Sean Quinn – bantamweight
Dan Amyotte vs. Nick Campbell – catchweight (220 lbs.)
Damian Johnston vs. Matt Zemlak – welterweight
Josh Rich vs. Brad Katona – bantamweight
Josh Goodheart vs. Dallyn Wirachowsky – lightweight
Corey Chambers vs. Ryan Wesaquate – featherweight
Derek Gatz vs. Mike Godinez – welterweight
Ricky Guillen vs. Justin Schmit – middleweight
Myles Anderson vs. Ryan Rohovich – lightweight
Don Westman vs. Jamie Michaels – light-heavyweight