UFC Abu Dhabi Results (Play by Play) – Big Country retires Big Nog
UFC Abu Dhabi Results (Play by Play) – Big Country retires Big Nog
UFC Ultimate Fight Night 40 is currently underway in Abu Dhabi, UAE.  Below are the results and live play by play.
Fight Pass Main Card:
Roy "Big Country" Nelson knocks out Antonio Rodrigo "Minotauro" Nogueira at 3:37 of the first round.  Big Country stunned and knocked down Nogueira early in the first minute and a half of action and about a minute later he stunned Big Nog stumbling him across the cage.  Nog still came forward, but Nelson stunned him again and then knocked him out with a big overhand right.
Clay Guida defeated Tatsuya Kawajiri via unanimous decision. Guida stunned Kawajiri early on with a big right.  Kawajiri gathered his senses a few moments later was able to apply a very tight armbar but Guida broke free after a slam and getting an elbow in for space.  Guida then slammed Kawajiri face first to the mat.  Kawajiri then returned the favor with a slam of his own. With 20 seconds left Guida applied a kimura and Kawajiri rolled over just before the bell concluding the first round. The second round was extremely close as each fighter landed takedowns, but the third round is where Guida made up for the indecisive second.  Both fighters put on a fantastic show and this fight was easily the My MMA News Fight of the Night.
Ryan LaFlare defeated John "Doomsday" Howard via unanimous decision.  LaFlare entered this fight on short notice traveling all the way to UAE from New York, however, if fans were expecting this be a factor in the fight, it was not.  In the first round LaFlare proved to Howard that he was there to fight, taking the punishment to Howard early on.  In the second round it appeared as the fight would be stopped as Howard was accidentally kneed in the groin.  The referee awarded Howard five minutes to recover while a ringside physician attended to the wounded fighter.  With close to four minutes expended Howard stood up and then flopped back down to the canvas in pain and it appeared as if the fight would not go on.  Howard finally stood up still grimacing in pain and alerted to the ref that the fight could continue.  Once it did LaFlare took Howard down.  It looked as if Doomsday had lost a step, but he made a slight come back in the final ten seconds of the round with some effective striking.  By the third round Howard had recovered and was attempting submission however LaFlare was able to successfully defend, and the fight would land in the hands of the judges.
Ramsey Nijem defeated Beneil Dariush at 4:20 in Round 1 in the first fight of the main card.  It was a surprise the referee did not stop the fight earlier.  Nijem slaughtered Dariush with strikes for close to two minutes.  At one point Nijem applied a guillotine choke to Dariush and it appeared as if Dariush may have tapped out, but it was inconclusive to the referee from where he was standing.  After the choke was released and Nijem returned to striking, Dariush became battered and bloodied but managed to hang on before the referee had seen enough.
Fight Pass Prelims:
Jared Rosholt defeated Daniel Omielanczuk via unanimous decision. In the first round of this heavyweight bout Omielanczuk expended a lot of energy holding onto a guillotine choke from the bottom while Rosholt was on top in side control.  Once the hold was eventually broken Rosholt remained on top the entire round experimenting with both submission attempts and effective striking.  In the second round each fighter found ways to stun one another in striking but Rosholt might have won the round through the eyes of the judges. In the third and final round it was all Rosholt who dominated top position and landed the decision.
Thales Leites defeats Trevor Smith via TKO at 45 seconds in Round 1.  This is just Leites' third win in 27 fights via TKO as he is known primarily as a submission fighter.  Leites now has a six-fight win-streak.
Jim Alers defeats Alan Omer via split decision.  (29-28, 29-28, and 28-29). Very exciting fight for both featherweights making their UFC debut.
Johnny Bedford vs. Rani Yahya declared a No Contest after Yahya is TKO'd at 39 seconds in the first round and referee declares Yahya could not continue.  Bedford thought he won as did the crowd.  Boos echoe the arena.  Bedford and Yahya exchange words in the post-fight interview and officials have to escort them out of the octagon.
Follow My MMA News on Facebook
Visit us on the web at MyMMANews.com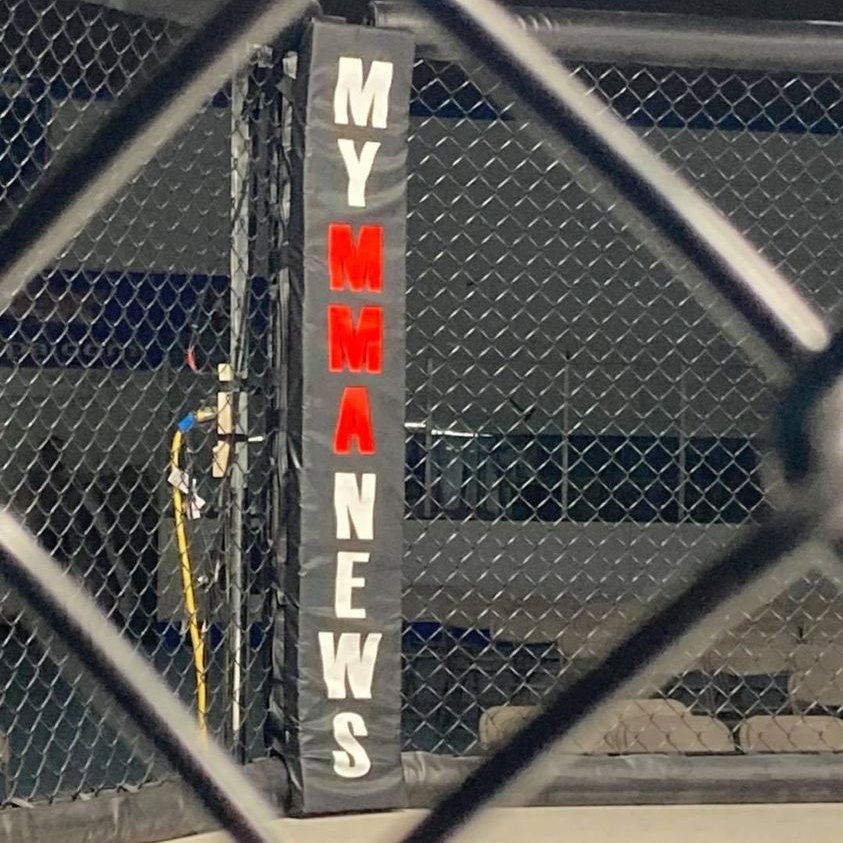 MyMMANews.com – We cover everything from MMA, BJJ, Bare Knuckle, Wrestling, Boxing, Kickboxing, and Judo
News, Opinions, Videos, Radio Shows, Photos and more.