USKA Fight Night Results – April 22, 2017 from Econo Lodge in Allentown, PA
U.S.K.A. will hold another exciting night of amateur kickboxing and Muay Thai fights from the Econo Lodge in Allentown, Pennsylvania, tonight.  The event was sponsored by the apparel company Demons Behind Me.
Part of the nights proceeds went to the National Eating Disorders Association.
Fight promoter Irv Althouse, a seventh-degree black belt, and matchmaker Jen Heffentrager, assembled a 13-bout fight card that includes two title fights on the night.
What a Webb She Weaves
The opening bout of the night was a Muay Thai contest between two tough young ladies in Arielle Webb and Natalie Kane.  I am not sure exactly how many kicks and knees were thrown between the women but it had to be in excess of 100.  The ferocity that each fighter brought was off the charts.  Webb's coaches must have said something to her between the second and third round that sparked a fire in her fight because she came out like a fresh new competitor with a flurry of knees and kicks, ultimately awarding her a unanimous decision.
That's What You Call A Fight
Ricardo Saldana defeated Daniel Santos in what was an absolutely entertaining back and forth war.  Although it was a unanimous decision in favor of Saldana, Santos was never out of the fight.  Cannot wait to see these two warriors back in ring for for U.S.K.A.
Fox Fight
Joe Hogle vs. Jonathan Fox was exactly what you would want to see from two tall and lengthy fighters.  Both fighters threw knees and kicks exactly the way they were supposed.  Hogle chopped away at Fox's legs like an ax, but Fox had a few tricks up his sleeve to include a superman punch, and in the end it was Fox who had his raised as the victor.
Big Boys Can Bang
The heavy hands….. and kicks came out when 46-year old George "The Relic" Maybroda and Michael Erb who was pushing the 265-pound weight limit stepped into the ring.  These two bruisers threw bombs…. and flashy spinning kicks you might not expect from guys their size.  How these two big men were able to go a full three rounds I will never know but they put everything to include their hearts and blood into the fight and the fans truly appreciated it.
Post-Intermission
The first fight immediately following the intermission brought the fans running back to their seats.  Gracie 717's Grant Swift took on Joseph Jenkins.  Swift was cornered by Zak Kelly who happens to be headlining Art of War 1 next Friday night at the Lanco Fieldhouse.  Jenkins was the better fighter tonight earning a unanimous decision on the judges' scorecards.
We Have a Brawl
James White vs. Bilal Perkins was intense to say the least.  The power that White displayed was phenomenal.  Each hit echoed throughout the ballroom, and if it wasn't a punch or kick that was landing, it was Perkins being tossed around like a ragdoll.  Unfortunately for White a point was deducted after a throw but all that did was upset him. Following the deduction White knocked Perkins down with a power punch.  This would happen once more in the round.  White is a scary opponent for anyone.  HOLY HELL!!!!!! Spinning backfist from White in round 3 knocked Perkins out cold.  Very scary knockout.
King of Pop
Bobby Smith seemed to be the fan favorite here at the Econo Lodge tonight and cheers of "Bobby" echoed throughout the ballroom.  Smith earned the biggest pop of the night and talks of 'Fight of the Night' circled around the seats nearby.  His opponent Taylor Pierce had a point deducted in the third round but it didn't make much difference as he was already down on the scorecards.  Smith earned a unanimous decision victory.
The momentum continued into the Alfonso Monturano and Joshua Carr fight as the fans cheered for both combatants.  Carr's chin is one that cannot be mimicked.  You can't teach the kind of heart this kid has.  Unfortunately the Gracie 717 prospect was on the losing end of a decision but he won over the fans who were not already here to support him.
Female Title Fight
Niki Lorinczy of the famed Rami Elite, and Chantal Perry fought in the evening's co-main event and the ladies brought the action to the U.S.K.A. ring as they each looked to earn a title.  The crowd cheered for both competitors throughout the three rounds.  The fight would end up going to the judges and it was a close one.  Chantal Perry earned a split decision and is the new champ.
Main Event
Jaime Mendoza and Jimmy San waited backstage all night to fight in the main event and when they got to the ring most of the fight was contested inside of the clinch.  Knees to the body were the neutralizer and it was never more evident in the third round.  As one fighter threw a knee, the other immediately followed up.  The fight is virtually a stalemate as two highly talented martial artists compete for a championship strap.  Jaime Mendoza wins a unanimous decision for the gold.
Full USKA Fight Night Results below:
Jaime Mendoza defeated Jimmy San via unanimous decision (30-27, 29-28, 29-28) (Title Fight)
Chantal Perry defeated Niki Lorinczy via split decision (29-28, 29-28, 29-28) (Title Fight)
Alfonso Monturano defeated Joshua Carr via unanimous decision (29-28, 29-28, 29-28)
Bobby Smith defeated Taylor Pierce via unanimous decision (29-26, 29-26-29-26)
James White defeated Bilal Perkins via knockout (spinning back fist) Round 3, 0:16
Joseph Jenkins defeated Grant Smith via unanimous decision (30-26, 30-26, 30-26)
George Maybroda defeated Michael Erb via split decision (29-28, 29-28, 30-27)
Amanda Starck defeated Eva Kunkera via split decision (29-28, 29-28, 29-28)
Jonathan Fox  defeated Joe Hogle via unanimous decision (30-27, 29-28, 29-28)
Lauren Strausser defeated Marija Kelly via unanimous decision (30-27, 29-28, 30-27)
Kevin Rhoades defeated Daury Vargas via TKO (doctor stoppage) Round 2, 5:00
Ricardo Saldana defeated Daniel Santos via unanimous decision (30-27, 30-27, 30-27)
Arielle Webb defeated Natalie Kane via unanimous decision (29-28, 30-27, 29-28)
USKA will hold a combined professional and amateur card July 15 from the Econo Lodge. More information to come.  Visit USKA Fights on the web.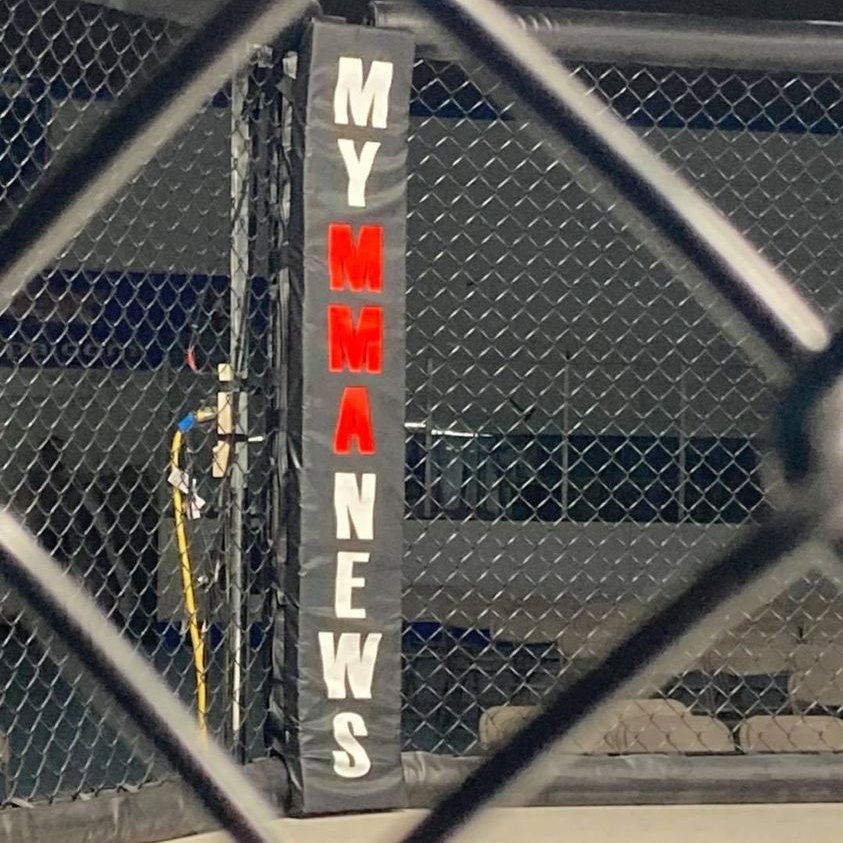 MyMMANews.com – We cover everything from MMA, BJJ, Bare Knuckle, Wrestling, Boxing, Kickboxing, and Judo
News, Opinions, Videos, Radio Shows, Photos and more.