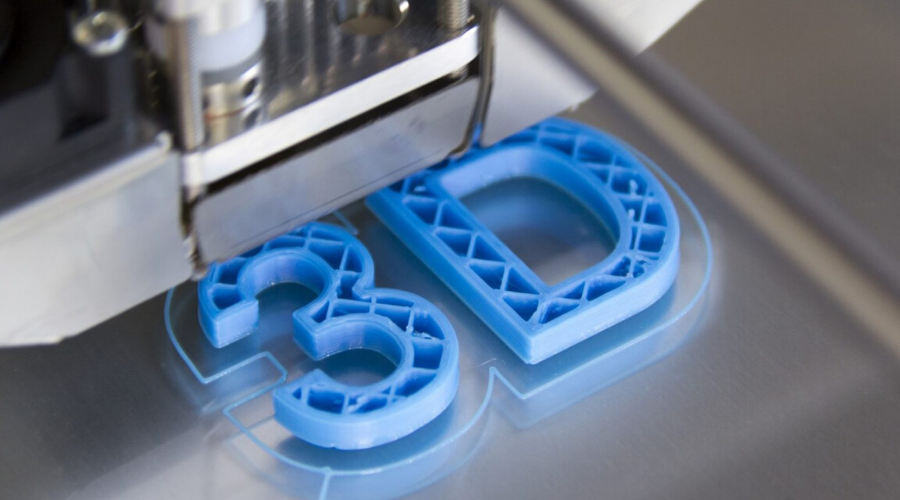 3D Brain Lab making 3D printing affordable
The popularity of 3D printing continues to soar. 3D printing or additive manufacturing is a process of making three dimensional solid objects from a digital file. It sounds complicated but technology has made it so easy that you can print objects right in your own living room.
3D printing enables you to produce complex shapes using less material than traditional manufacturing methods, which is benefiting both hobbyists and large corporations. Companies have used 3D printers in their design process to create prototypes since the late 1970's, but the demand and affordability of these printers have recently skyrocketed.
According to a recent article from Forbes, "manufacturers are increasing their reliance on 3D printing as part of their broader manufacturing strategies."
Ralph Awika is the sole owner of 3D Brain Lab, a website which offers a competitive price guarantee on their printers and free shipping to the lower 48 states within the US when possible.
"Ever since I was a kid I loved gaming, PC's, and legos," Awika said. "More than anything, I love fixing, building and tinkering. I was lucky that when I joined the Marines I got assigned as a 1341, heavy equipment engineer. We trained with the Army Corps of Engineers, and I placed second in the class."
Awika's fascination for learning how things work and operate would eventually lead him to his current status.
"I was in the Reserves, so I got my business degree and went into the corporate world. After 15 years of selling financial data for various companies, I wanted to try something I was passionate about. I heard about 3D printing for consumers as soon as it started taking off. The idea that you can create something at home for your personal use is a game changer. I decided that this is where I wanted to concentrate my efforts. It's interesting to see that today's consumers that have discovered 3D printing are absolutely hooked, and I'm hoping the rest of the world will catch on."
3D Brain Lab is unique in the fact that you do not to pay up front for the product you receive.  Awika's vision helps make 3D printing affordable for the customer.
"We are not a big box name brand, and we pride ourselves on being a small business," he said.
"Rather than trying to search the internet for the best price possible, you can just come to us, and we'll get you the best price. We provide financing options to make it easier to buy. On top of this, right now we are offering a 5% discount for users that sign up to our newsletter on their entire order, and will be informing them of special deals on filaments parts and resin for their printers," Awika continued.
Whether you are an individual seeking to spice up your work at home, or a manufacturer looking to upgrade to a larger scale, 3D Brain Lab has you covered.
"We are constantly uploading the latest printers out there, and we ensure that they all meet our standards of craftsmanship and quality. We also make sure they come with a warranty," Awika said.  "3D Brain Lab offers something for beginners, professionals, and industrial users alike. If you are looking for a specific printer, scanner, part or filament, and you don't see it on our site, let us know and we will do our best to get it for you at the best price possible."