Baby Slice: I want people to compare me to my dad (Kimbo Slice), want to be better than him
Baby Slice: I want people to compare me to my dad (Kimbo Slice), want to be better than him
Kevin Ferguson Jr., will make his twice-delayed professional mixed martial arts debut this Saturday, November 19, at Bellator 165.  The 24-year old son of the late Kevin Ferguson Sr., most affectionately known as "Kimbo Slice,"  has taken on the moniker "Baby Slice" as a tribute to his father.
Slice will be taking on Aaron Hamilton on the preliminary portion of the card being held at the SAP Center in San Jose, California.  We caught up with the youngster to get his thoughts on a variety of topics to include the loss of his father, this weekend's fight, training, and more.
MyMMANews – 2016 has been such a roller coaster ride for you. First the tragic loss of your father, a beloved figured in the sport, followed by you being signed to Bellator MMA, then scheduled twice to fight but both fights falling through, and now, a third fight scheduled for November 19 against Aaron Hamilton. Can you put into your own words what this year has been like for you?
Baby Slice – "Definitely been a crazy year you know? But I'm not one to fold under pressure. I understand that life goes on and you have to deal with what comes next so I just take it one day at a time."
MyMMANews – No matter what you say or do people are always going to try and make comparisons between you and your father. It's just the nature of things and it happens all the time. Ryan Couture who also fights for Bellator is often compared to his father, Randy Couture. People want to know if he measures up to the talents of his father. How do you handle that pressure knowing that people are always going to be comparing Baby Slice to Kimbo Slice?
Baby Slice – "I like it. I want people to compare me to my dad. Like he said, he wanted me to be better than him. So when people compares us, I hope that's what they see. I hope they see that I'm a better fighter than him. I want to be faster than him, I want to be quicker than him. I want my ground game to be better than his. I don't mind them comparing us. That's ok with me. I'm comfortable with that."
MyMMANews – As we said earlier this is your third attempt at making your Bellator MMA debut. You are going up against Aaron Hamilton at Bellator 165. A lot of eyes are going to be tuning in. What can the fans expect to see from you on November 19?
Baby Slice – "At the end of the day I want that W. They are gonna see a different Slice. Like I said I'm gonna take the Slice name to the next level. They are gonna see a hard puncher. They are gonna see great, I don't want to say great, but good jiu-jitsu. A lot of speed and power. If I catch this guy on the chin, he's going down. It's that simple."
MyMMANews – You've been training with Antonio McKee. He's been around the sport for a long time. What have you been learning from him and how has he enhanced your game?
Baby Slice – "He took my game to the next level. He's my first coach that I had one-on-one. Before I was just training with a class, a group of like 15-20 students. I never got that one-on-one training that I needed. Now I have that so it's been working out real good for me. I understand when to punch and how to punch now. I've been working on my cardio. My cardio is good. I'm loving it. He's a great coach."
MyMMANews – If you had to make a prediction, how do you see this fight going down at Bellator 165?  If you could look into your crystal ball and predict how your pro debut will go down, what do you see?
Baby Slice – "I just see me getting a W no matter where it goes, I'm going to get that W. So I know at the end of the day I know I'm going to get that W."
MyMMANews – You were signed to Bellator MMA after having just one amateur fight. And it was a quick fight. You got the job done in just under 90 seconds. With that being said, how are you preparing yourself mentally to make this giant leap from the amateur stage to not only the professional division but to the bright lights and everything that comes with being a part of Bellator. It's a huge jump. How do you prepare for that?
Baby Slice – "Honestly I feel like I've been prepared for this, you know? Even for that amateur fight I saw myself as a professional. I've been ready for this. I think I had a dream about this so it made it easy. It took some getting used to the media, but I'm used to it now. There's really no pressure. Once that cage door closes all the pressure is gone. It's time to handle business."
MyMMANews – Lastly, if you want to let the fans know where to follow you on social media or if there are any sponsors you want to thank or plug, the floor is yours.
Baby Slice – "You guys could follow me on Instagram at BabySlice242, my Twitter is KimboSliceJr
Shoutout to my sponsors, BadBoy, Affliction, Training Mask, and Lana's Egg Whites."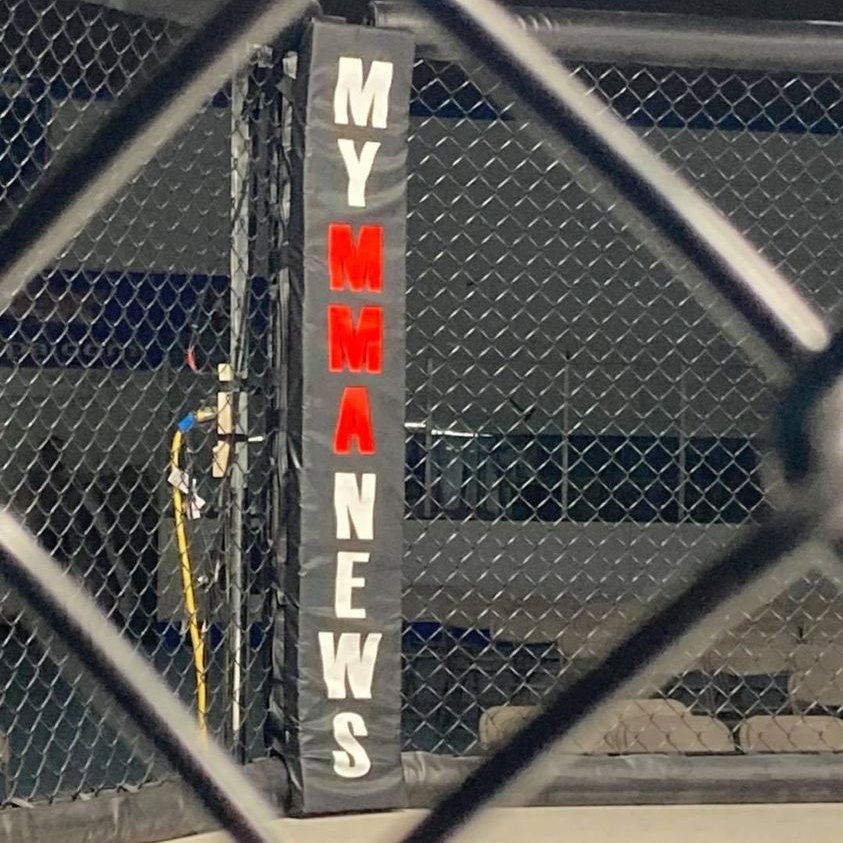 MyMMANews.com – We cover everything from MMA, BJJ, Bare Knuckle, Wrestling, Boxing, Kickboxing, and Judo
News, Opinions, Videos, Radio Shows, Photos and more.