Bec Rawlings – I don't need to stick needles in my butt to get that UFC gold
Bec Rawlings – I don't need to stick needles in my butt to get that UFC gold
By Alex Oates – Geelong Advertiser
Bec "Rowdy" Rawlings is adamant fighters in the UFC women's strawweight division are "on the juice".
That's why the outspoken Brisbane brawler has welcomed a groundbreaking anti-doping policy announced by UFC heavyweights Dana White and Lorenzo Fertitta.
"It's definitely going to stop a lot of people from cheating," Rawlings said.
"I feel like a lot of people are either going to get off the juice or they are going to get caught. So I'm happy with it.
"We've got to clean the sport up and make it a fair playing field.
"They want to be the best and some will do anything in order to be the best and, to them, it doesn't matter if they cheat. I feel it will make it a lot more fairer, especially within the women's division.
"People assume that women don't take it but I have my suspicions that women in my division are on the juice, so I'm definitely happier that they're bringing it in and making the sport a lot cleaner and a lot fairer."
The UFC's new anti-doping policy, unveiled at Las Vegas' Red Rock Casino & Resort, will be independently administered by the United States Anti-Doping Agency.
The comprehensive drug-testing policy will include random, year-round unannounced testing — both blood and urine — of all 600-plus fighters on the UFC's roster.
New UFC vice president of Athlete Health and Performance Jeff Novitzky outlined a series of dramatic changes in the unprecedented move to clean up the sport after a positive tests from a host of big-name fighters, including Anderson Silva, Nick Diaz and Australian Hector Lombard.
"Our goal is to have the best anti-doping program in all of professional sport," Novitzky said.
A minimum of 2,750 tests will take place across the UFC roster each year, which equates to about five random tests per fighter, per year.
It will be independently managed by USADA, a non-profit and non-government program.
Penalties include a two-year ban for first offence (with possibility of four years for "aggravating circumstances") and double the sanction for both the second and third offence.
When pressed about systematic cheating in the women's ranks, Rawlings said it was rife.
"You only have to look at them … just because they haven't been caught just yet (doesn't mean they are not cheating)," Rawlings said.
"It just means they are smarter than the tests. I feel like with the new testing it's going to be too hard for them to cheat."
Rawlings admits it was frustrating to compete with fighters who had an unfair edge.
"It just speaks of where they're at mentally and they feel they need to cheat," she said.
"It proves that they are not as mentally and physically confident in their skill set as I am.
"It's frustrating to see that they are trying to cut corners and cheat but at least I know I can go to bed at night and know I'm going to get to the top and I'm going to get there the right way.
"I'm good enough to get there without it (drugs), that's my outlook on it."
Rawlings, fresh from her victory over Lisa Ellis at UFC Fight Night Adelaide, jets to America on Sunday to prepare for her bout with No. 9 ranked Scot Joanne Calderwood.
The pair were meant to square off on the Invicta card in 2013, but Rawlings accepted a title shot, which she lost against Carla Esparza.
"So there's unfinished business and there's been a little bit of hostility between us. I'm excited to get in there I'm excited about the style match up and I think I can win the fight no matter where it is."
Rawlings believed it was a "bad style match up" for Calderwood, who is a "one dimensional" Muay Thai striker.
"Joanne hates to be hit. If you come forward and make her respect your power, she doesn't like it," Rawlings said.
"If you look at her previous fights, she closes her eyes, she squints and cowers away and that's exactly what I'm going to do. I'll come forward, I'm aggressive and I make sure they know we're in a fight and I'm coming to hurt them.
"She's got a good record but I don't think she's been tested that much," he said.
"I think she's been looked after a lot and as soon as she did get tested she lost in the UFC and in the Ultimate Fighter.
"I feel like she's very one-dimensional. He strength is Muay Thai and she's really good and that. Anything else, I feel she lacks in."
Rawlings will train at Alliance Training Centre in San Diego ahead of the fight on July 18.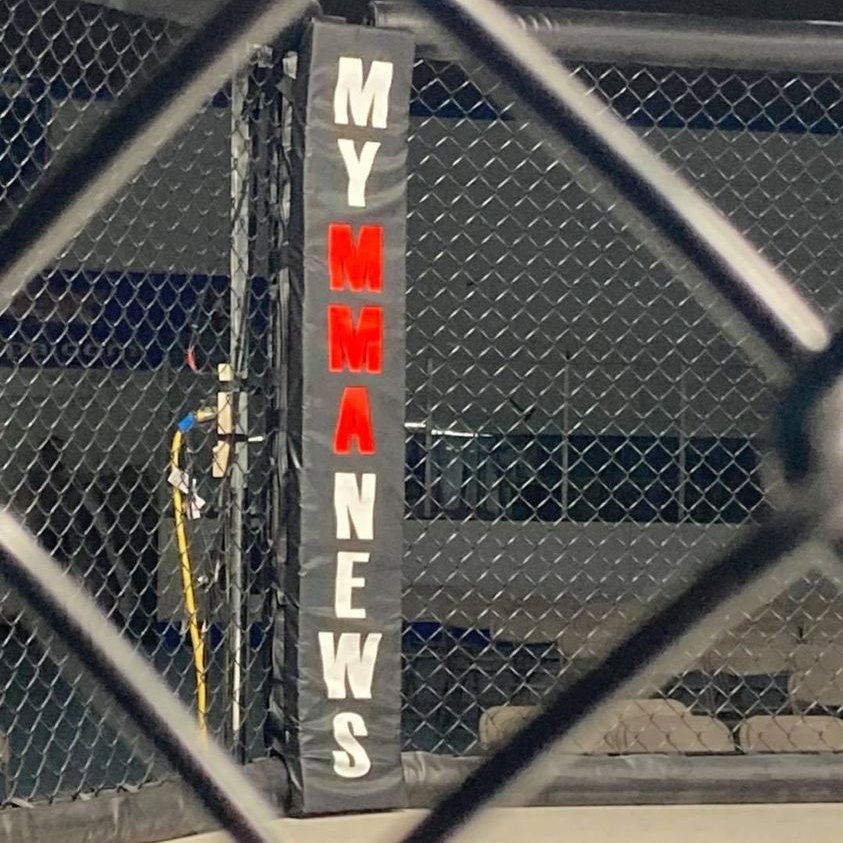 MyMMANews.com – We cover everything from MMA, BJJ, Bare Knuckle, Wrestling, Boxing, Kickboxing, and Judo
News, Opinions, Videos, Radio Shows, Photos and more.