Ben Moser: "It's time for me to pass the torch"
"Life moves pretty fast. If you don't stop and look around once in a while, you could miss it." – Ferris Bueller
The above quote from arguably one of the best films of the 1980's carries true more than 30 years later.
In the time since Ben Moser last stepped into the cage for a professional mixed martial arts fight, life has moved pretty fast.
The world was thrown for a loop when the coronavirus pandemic put a halt to nearly every business on the planet, at least temporarily.  While fitness and training centers were forced to close their doors, some wondered gym owners if they would ever open.
Moser on the other hand, went all in. 
Living and working near Lancaster, Pennsylvania, Moser had a full-time job selling tractors and farm equipment to the hard-working harvesters that keep America thriving.
While Moser and family enjoyed the fruits of his labor, a guaranteed paycheck, an opportunity sort of just fell into his lap, and it was one that he couldn't pass up.
"BMO" Ben Moser took the Eastern Lebanon County (ELCO) Athletic Department head wrestling coach assignment in Myerstown, following his selection by Douglas M. Bohannon, Director of Athletics.
Around the same time, and just one month shy of the shutdown due to the pandemic, Moser also decided to open up his own training facility.  Oh… he and his wife Aubrey also welcomed a baby boy into their family.
Talk about crazy, right?  We're not done yet.
"COVID hit and shut everything down," Moser said.  "We basically ran things like 'Fight Club'. I put cardboard over the windows, kept the lights real low, and nobody talked about it."
Moser said that while other gyms did not share the same fortunes, he was lucky enough to keep operations moving, enough to sustain and pay for the new life he and his expanding family were building together.
"I actually think COVID helped us," Moser said.  "Everyone was afraid to go against orders, but we kept it running and it was kind of like 'invite only.'  People just kind of talked about 'Fight Club'" (laughs).
The blessing in disguise led to bigger and better things for Moser and camp.
"We actually outgrew that facility just before the lease was up," Moser continued.  "We just recently moved to a new location in Newmanstown.  This place is 9,000 square feet so it pretty much quadrupled our space," he said of the new Moser's Mat Club facility.
His connections with the high school wrestling team can also be attributed to the growth of the gym.
"Things just started opening up for us," Moser said.  "It was definitely scary at first because of the uncertainty," but things paid off the former Amateur Art of War Cage Fighting champion recalled of his decision to leave his job and jump feet first into the fire with coaching and opening the gym.
His wife Aubrey was also able to take a new position, leading the strength and conditioning program at Moser's Mat Club.
Everything was going well, until it wasn't.
Unfortunately, an early morning phone call revealed that Aubrey's father had unexpectedly passed away.
"The passing of Aubrey's dad was really tough," Moser said.  "It was so unexpected.  It was about four in the morning, and I was downstairs with the baby.  We had a really rough night.  Aubrey came downstairs and said, 'you are not going to believe this, my dad passed away last night.' Even talking about it now chokes me up," he continued as holding back tears.  "He was a big supporter, never missed a fight.  He was just a big influence in our lives."
When Moser steps into the Art of War Cage Fighting cage on April 15 in Lebanon, PA, the promotion will honor Aubrey's father with a 10-bell salute.
"It's a really tough topic to talk about," Moser said.  "I'm not really a reality for me yet.  He was one of my biggest supporters, and he kept me calm.  There's nerves when you get into the cage.  He was one of the guys that I would look to, to kind of hone myself in and keep myself level headed."
Despite the unfortunate set of circumstances and uncertainty of how he will react come fight night, Moser is laser focused on the task at hand.  Not only does "BMO" have a job to do himself, but he has to be supportive of the three up and coming prospects out of his gym that will also be competing this Friday night.
Moser will meet Walter Flores in the AOW 24 main event, but earlier in the night several of his peers will help him sell out the arena.
"I've been with Art of War since day one," Moser said.  "I'm super loyal to them.  If I tell them I'm selling 300 tickets, there's not going to be one ticket I'm turning back in."
Alex Estevez will be making his amateur MMA debut at 145-pounds, while Brad Eisenhauer will make his first appearance at 170-pounds. Also, returning to Art of War is Christian Monyer who is coming off a loss in his debut.
"Christian is hungry and motivated and looking to get a win here in his hometown," Moser said while speaking of his teammates.
Since the Lebanon fight card has been built around Ben Moser and his crew, "BMO" doesn't have any intentions of letting the night go to waste.  He has put a plan in place to ensure that everyone is fully prepared and ready to go come fight night.
"We have a great support system," Moser said.  "I won't be cornering.  We have a bunch of teammates and volunteers who stepped up to coach and corner while I'm staying focused and preparing in the back.  It is difficult being coach and being selfish, because you have to be selfish in this game when you are looking at your training, and what you need.  I need to make sure I get what I need as well as make sure they get what they need."
In order for his fighters to get what they need, Ben Moser has come to terms with the fact that his fight career may soon be ending.
While a fan favorite for sure, Moser realizes that there is more to making a living off of fighting than selling tickets to a regional mixed martial arts show.
"I'm 34-years-old," he said.  "I never had a dream of one day competing for the UFC.  I just wanted to push myself and see how far I can take this.  Now with the gym opening up it is harder to be more selfish and get what I need.  I think I'm going to be laying down the torch a little bit.  I'm not saying this is my last fight, but I'm not looking to go fight four times this year.  I definitely like fighting at home in Lebanon.  It's obviously a money maker for me.  If the Bellator phone call would come, I would definitely take it, but I'm not out here trying to fight all the time.  It's time for me to pass the torch and see where some of these younger bucks can go, and invest myself into these guys here."
Win, lose, or draw on Friday night, there is no doubt that if there were an Art of War Cage Fighting Hall of Fame in the future, Ben Moser would find himself in the first list of inductees.  I doubt this will be the last article I ever write about Ben Moser, but if it is… from everyone at MyMMANews, thank you for the memories "BMO" and thank you to your family for being super supportive of everything we do both in and out of the cage.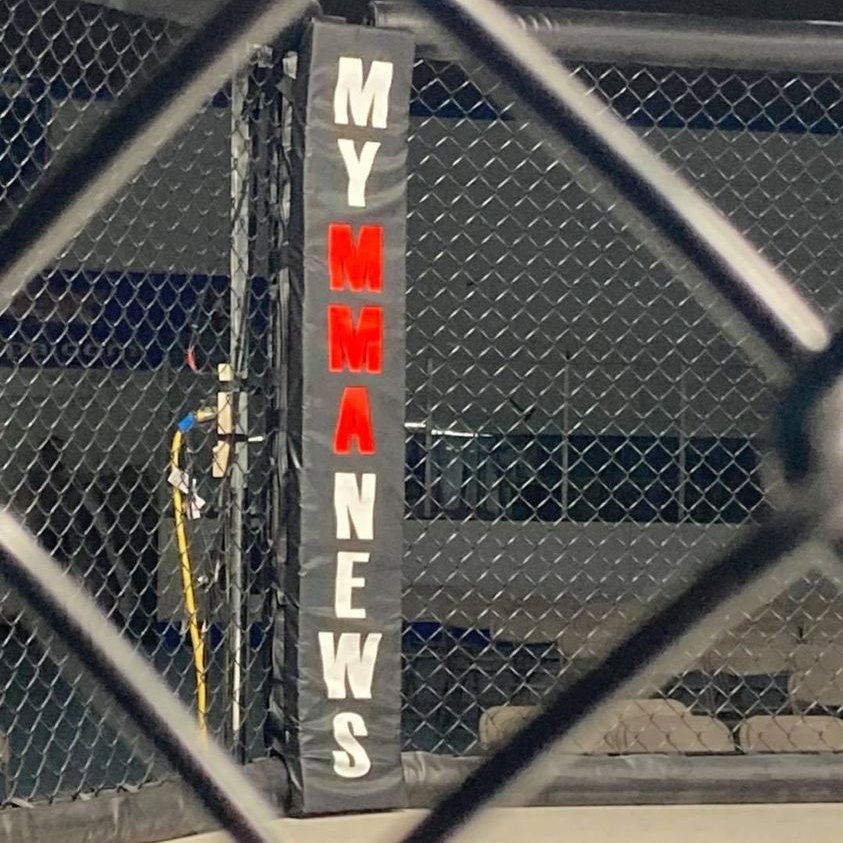 MyMMANews.com – We cover everything from MMA, BJJ, Bare Knuckle, Wrestling, Boxing, Kickboxing, and Judo
News, Opinions, Videos, Radio Shows, Photos and more.