Blaine Shutt to WCC 15 opponent "Wrestling beats Sambo any day of the week"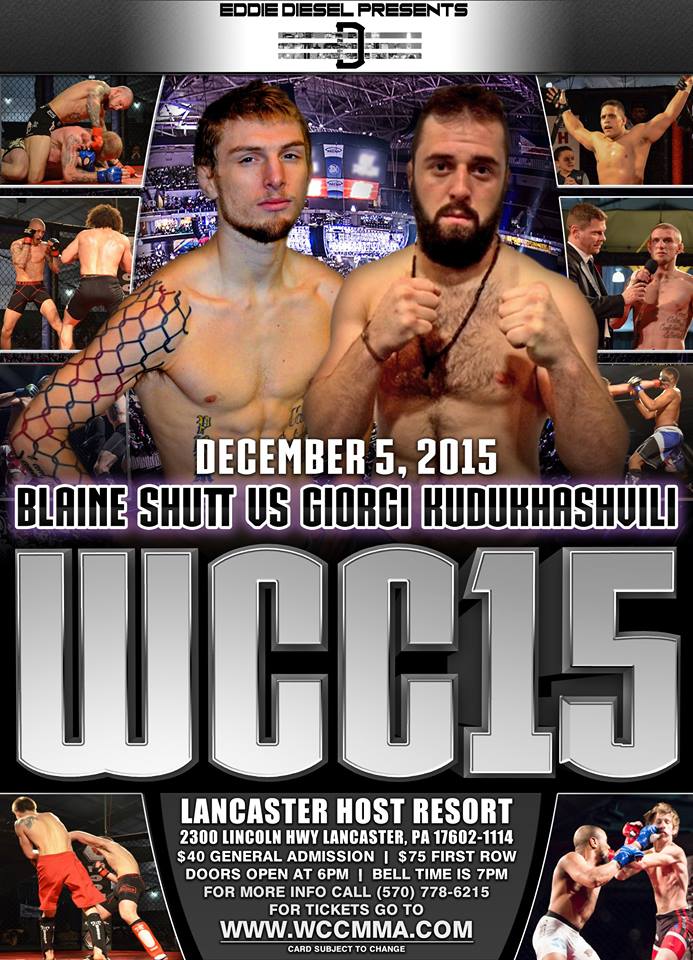 World Cagefighting Championships 15 lands at the Lancaster Host Resort in Lancaster, PA on December 5, just in time for the Christmas season.  Fight promoter Doug Yasinsky is lacing up his black boots, and climbing into his Santa sleigh to deliver to fans what is possibly the greatest fight card to be delivered in Pennsylvania this year.
From top to bottom the line up is stacked with talent.  Local fan favorite Blaine "The Shuttdown" Shutt is just one of the stars jumping back in the cage to cap off an already fantastic 2015 for WCC.
Blaine Shutt looks to record his fourth straight professional WCC win when he meets Giorgi Kudukhashvili in the center of the cage.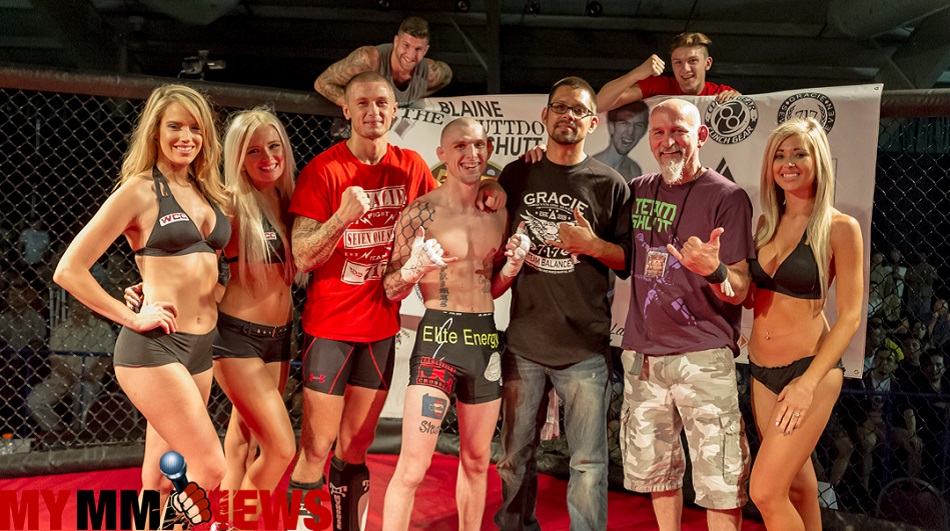 MyMMANews caught up with "The Shuttdown" to discuss preparation for this bout.
MyMMANews – You are fighting for a fourth time for WCC.  Are you currently under contract with the organization or do you take it fight to fight, and where do you see yourself going or what do you see yourself doing after this bout?
Blaine Shutt – "I had to title fight offers but from other organizations but I didn't like the money they offered me.  I make a lot of money with WCC.  I like the organization, the fights are more competitive, and I'm just happy.  I'm waiting for that call from the UFC, and I honestly feel that if Dana White saw me fight, he would call me as soon as I leave that cage, but for now, WCC is who I fight for."
MyMMANews – You are fighting Giorgi Kudukhashvili who is 1-0 as a pro.  How do you train for a guy that is barely 20 years old and there is not much footage on for you to study?
Blaine Shutt – "Basically, I'm researching him by training with people who know what he is capable of.  I know he has a strong Sambo background and a really good leg lock.  He's got some serious punching power.  But I'm not afraid of any of that.  Wrestling beats Sambo any day of the week."
MyMMANews -You told us earlier about the WCC being your home but realistically when do you see yourself going to the UFC?
Blaine Shutt – "Fighting is a money game.  You either are looking for money or success.  I've already found success in fighting.  Now I'm at the point where I have to do what makes more sense for me.  I don't care who I fight, I'll fight anyone, but that's why I have a team of trainers and coaches who also have a say in the matter, to ensure I stay successful and earn that money."
MyMMANews – I know you like to split your time between a few different gyms.  How do you break down your training regimen?
Blaine Shutt – "I train at Unrivaled Athletics and Gracie 717.  I usually go every other day at each one.  Also like to cross train at places like American Top Team Bethlehem and Renzo Gracie Philly."
MyMMANews – Is this fight for the 125-pound title?
Blaine Shutt – "No it's not for a title but Doug and I have talked before about fighting for a belt.  There is not 125-pound belt yet in WCC so with a win I guess either I would get the belt or fight for the belt if they create one."
MyMMANews – You won your last fight at WCC 14 via Americana submission.  Was that something you train for regularly or did it just come to you?
Blaine Shutt – "I train hard in my jiu-jitsu.  I don't cut any corner.  But I try not to duplicate any submissions.  By that I mean, I like to have wins by different submissions, but at the same time if you put it out there, I'm gonna either break it or make you tap."
MyMMANews – Lastly, what are you doing differently for this fight on December 5?
Blaine Shutt – "I'm training more stand up this time around.  He hits hard.  He is an opponent I can test my hands with."
WCC 15 takes place at the Lancaster Host Resort, 2300 Lincoln Highway, Lancaster PA.  Doors open at 6 p.m. with first fight at 7 p.m., on December 5.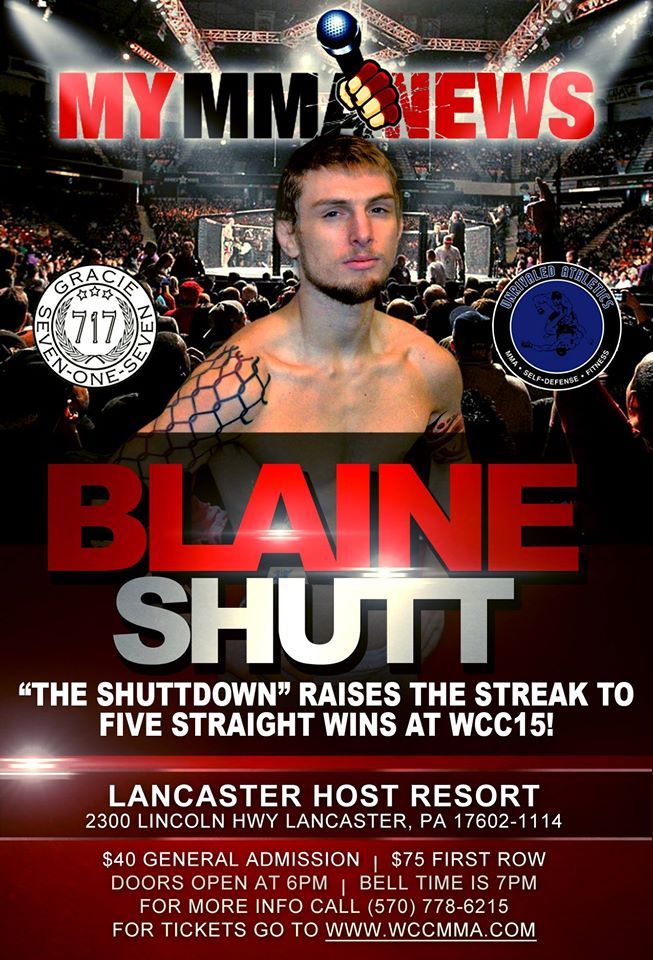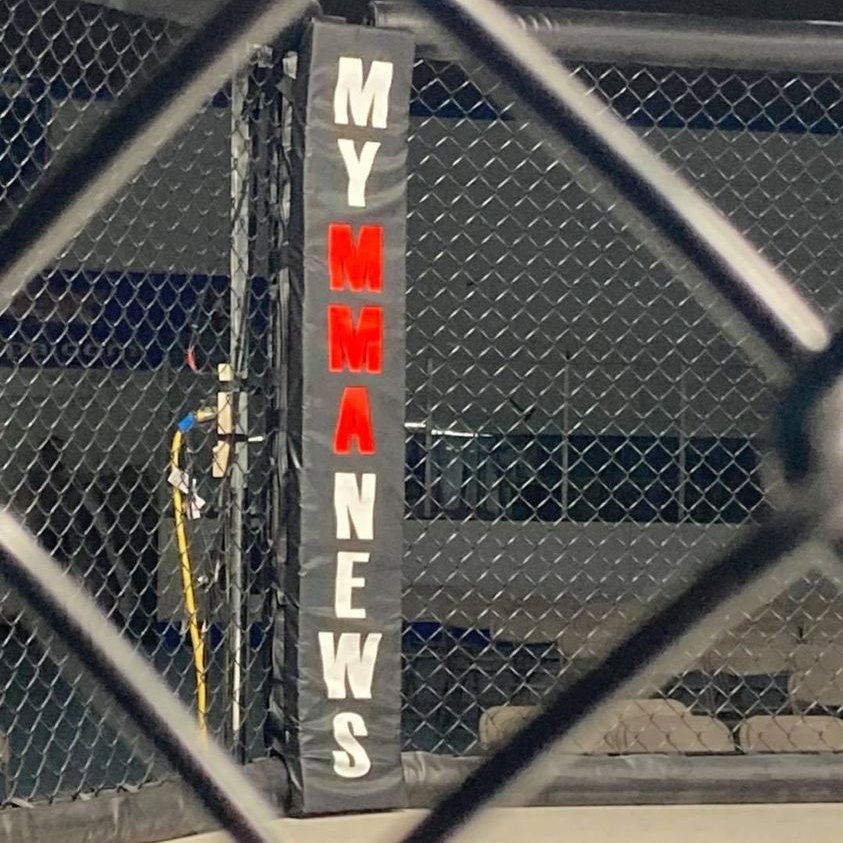 MyMMANews.com – We cover everything from MMA, BJJ, Bare Knuckle, Wrestling, Boxing, Kickboxing, and Judo
News, Opinions, Videos, Radio Shows, Photos and more.