Faith based fighter Bryanna Fissori willing to take risk for adventure and opportunity
Bryanna Fissori's journey has only just begun
This week, Bryanna Fissori also known to her fans as 'The Pink Ranger,' will travel halfway around the globe, from Hawaii to Argentina to compete in her sixth professional mixed martial arts fight.
On Saturday night Fissori will fight for Union Latinoamericana de Luchadores de Artes Marciales Profesionales (ULLAMP / Latin America Union of Professional Martial Arts Fighters), part of the World Series of Fighting Global label.
The 32-year old fighter holds a pro record of 2-3, having competed for organizations such as Bellator and Pancrase.  She went a perfect 6-0 as an amateur before losing her final fight before turning pro.  She's a heavy-handed bantamweight, having finished two of her opponents by early first round TKO stoppages.
We caught up with Bryanna Fissori to find out exactly what makes her tick, and why she is willing travel the world for a fight.
MyMMANews – You are fighting Maybelly Lima on May 20 at WSOF Global Argentina. There is not very much film of your opponent out there for you to study. What are you doing in preparation for the unknown as your travel halfway around the globe for this fight?
BF – "My team and I have watched all the film we have access to and I think we are more than prepared. I've had an amazing camp and have been blessed to get great training in on my home turf at The Mango Tree Fitness, HNL Jiu Jitsu and have had the opportunity to cross train at a number of schools, my most influential being Jesus Is Lord with local professionals Rachael Ostovich (Invicta Fighting Championships) and Maura Tynanes (Alaska Fighting Championship)."
MyMMANews – You have been footing the bill for travel, not just for you but also your corner, to Argentina to take this fight. Why take a fight that will essentially cost you more than you will likely make? What is it about the sport that you appreciate and love so much that you are basically willing to risk injury and financial loss to compete?
BF – "Fighting out of Hawaii is always financially difficult. That is why some of the best talent on the island is only showcased at the local level. If I never took the chance to get off island to compete, I would never get beyond its geographical limitations. I love it here, but my progression in the sport is more than just a win/loss record.
"It's a journey and at the end of it I don't want to remember all the times I fought in the same cage in front of the same crowd. I'm willing to take the risk for the adventure and opportunity. As much as some people may cringe at my expression of faith, I am a faith based fighter and I am following the lead of my Head Coach upstairs. He's got the game plan and if Argentina is where I'm being led, that's where I am going to go!
"I have only competed professionally once on the island. As an amateur it was difficult enough trying to find an opponent. As a pro, any opponent would need to be flown in. Some promoters are willing to make that commitment to find someone off island, but most of the local promotions don't want to work that hard."
MyMMANews – What do you think needs to happen for MMA to become a bigger sport in Hawaii? Of course you have the legends like B.J. Penn and up and coming stars like Max Holloway, but what can be done for fighters living there such as yourself who have to travel far away just to get placed on bigger promotions?
BF – "MMA is huge in Hawaii. There are fights nearly every other weekend, which is pretty often given the population. The commission here is not very organized which is a major downfall when it comes to having larger promotions interested in putting on shows here. The venues are limited and expensive relative to the profit margin. Hawaii used to be a mecca back in the days of "Rumble on the Rock" and "Super Brawl," but the state has not kept up with the times. I know personally, when I contact a mainland promoter and they find out I'm in Hawaii, I am usually ignored.
"Even bigger promotions like Bellator and Pancrase did not pay my travel expenses to compete. I'm very blessed to have the support of my fans and sponsors to make it happen. I work more than full-time in a state with one of the nation's highest costs of living. It's tough to do this and I can understand why a lot of fighters find it to be such a hurdle. In order to to advance the sport in Hawaii I think the change has to start with the professionalism and exposure of local promotions to promote the island's top fighters."
MyMMANews – Your boyfriend, Daniel Gallemore, is the current Victory FC heavyweight champion. What has it been like for you with the long distance between you two, the attention he has been getting headlining fights on UFC Fight Pass, and recently asking for the organization to sign him?
BF – "Daniel and I do our best to keep our fight careers separate. We met when we both fought for Bellator. I'm very proud of how well he has done, though I would be proud of him regardless. Most things about our fight lives are very different. I like to say he just eats pizza and hits hard, but its more than that. The life of a heavyweight is a lot different than that of a bantamweight, from training and conditioning, to diet and marketing.
"I am very good with distance because I work and train full time, so I have very little time to spare anyway. We text a lot. He doesn't have to be up as early as I do, so the time difference is usually ok. It wasn't much easier when he lived closer. My training and work schedule is intense to say the least and we have very different lifestyles. Daniel forces me to rest and to evaluate what I areas of my training are most crucial and without that I would probably run myself into the ground. I am excited for whatever the future holds for Daniel's career and I will support whatever decisions he makes. I think with his track record in both Bellator and VFC it would be crazy for him not to get the call."
Thanks
BF – "I have been super blessed with a lot of great companies and people supporting me. Huge mahalos to Steem Caffeinated Peanut Butter, Sako Electric, S2ActiveWear, The Honolulu Baking Company, DPP Manufacturing, Fresh Start Entertainment, Global CBD, Street Shine, Intensity Nutrition, Ebikes Hawaii, SPLXX II, Tina Maria Garcia Realtor, Pono Soap, 4Warriors and my coaches and training partners at The Mango Tree Fitness, HNL Jiu Jitsu and Jesus is Lord."
Follow 'The Pink Ranger' Bryanna Fissori on social Media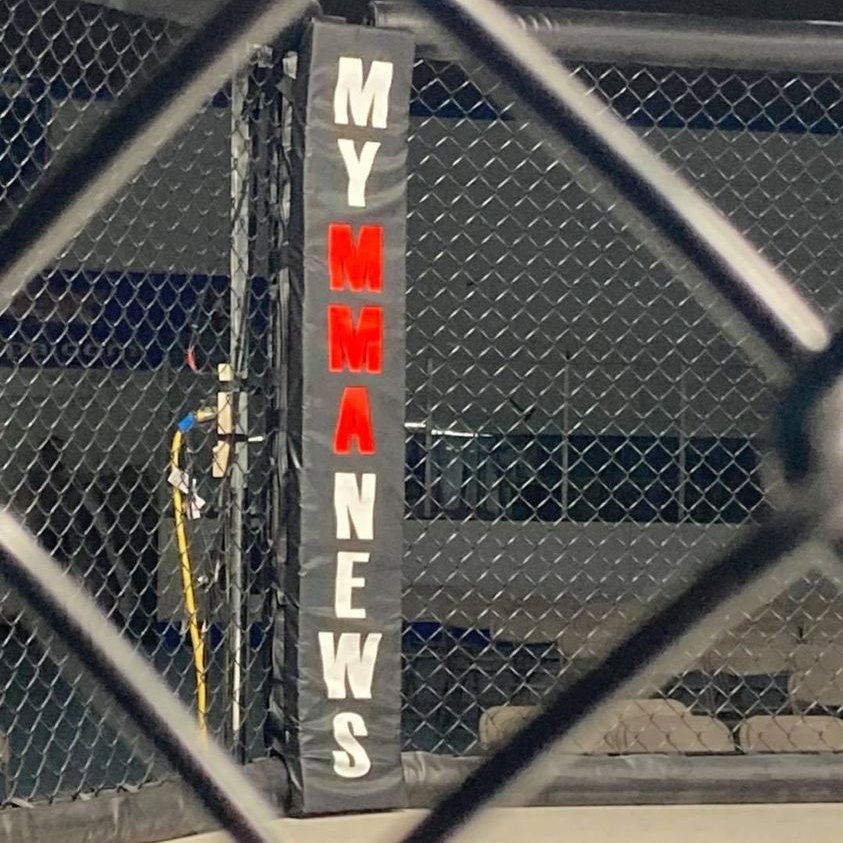 MyMMANews.com – We cover everything from MMA, BJJ, Bare Knuckle, Wrestling, Boxing, Kickboxing, and Judo
News, Opinions, Videos, Radio Shows, Photos and more.