Chelsea Brooks: "Women should be sexy, strong, and smart"
Chelsea Brooks is a 27-year old up Muay Thai and Kickboxing standout from Atlanta, Georgia, ready to make a name for herself in the world of mixed martial arts.
Before that happens, MyMMANews had an opportunity to speak with Chelsea as she preps for her first trip to the cage.
MyMMANews – Chelsea, you currently do not have any MMA bout under your belt yet, however you have competed in BJJ and Muay Thai. What are some of the accolades and accomplishments you have made there?
Chelsea – "I have two gold medals in BJJ, TBA (Thai Boxing Association) National Muay Thai title belt, and IKF (International Kickboxing Federation) World title. I was also nominated for GA fighter Female Muay Thai Fighter of the year 2015 and Female Muay Thai Fight of the year 2015. I have two BJJ tournaments scheduled for February, and a boxing fight in April. After that I will go straight MMA."
MyMMANews – You are part of American Top Team correct? Which facility do you train at?
Chelsea – "I train at American Top Team Atlanta under head trainer Roan "Jucao" Carneiro. My wrestling coach is Sergio Ardila from ATT Atlanta who is a black belt as well and All-American wrestler from UGA. I cross train at ATT Coconut Creek a few times a year. I do my boxing at Delgado Boxing in Atlanta."
MyMMANews – How long have you been training each aspect of the sport? How did you get into it?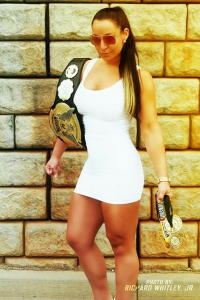 Chelsea – "I have been training Muay Thai and Kickboxing for around 5 years. However I took a 1.5yr break while in college and obtained 2 degrees, then jumped back into training. Bjj and wrestling for 1.5 years. Boxing for only a few months but am excited with the training.
I started cardio kickboxing as a fun way to workout because I use to have a hard time with weight loss. However I have always been very competitive and when I saw other girls in the gym competing I said to myself 'If they can do it so can I,' and well I started it, and loved it!"
MyMMANews – You mentioned earlier about competing in MMA. Is there a time table?
Chelsea – "Yes! ASAP! This year, and then go pro after this year as well. It is somewhat over due."
MyMMANews – Speaking of doing something professionally, is it true that you have a "pet sitting" business? Tell us a bit about that.
Chelsea – "It is an older business that I had. I currently own and operate my own residential and commercial cleaning company. I started this company five years ago and have been able to keep it up and running. I enjoy working for myself while training and fighting because I can be flexible with my time when needed. My clients love to follow my fighting and all support me! One day when I am done fighting I hope to use my college degrees. They are an Associates in Criminal Investigations and a Bachelors in Criminal Justice, I would love to be a US Air Marshall. I believe women should be sexy, strong and smart!"
MyMMANews – You also do a little modeling, right?
Chelsea – "I am not a 'professional model.' I do however try and model my sponsors clothing the best of my ability for them. The bikini picture posted online was actually me at my fight weigh-ins. The American flag bikini was for ATT. I have however in the past trained body building for a bikini competition years ago, however I enjoy fighting much more!"
MyMMANews – Any sponsors you want to thank? Social media pages to share?
Chelsea – "Yes! My sponsors: RivalBreed, StrikersOnly, ChozenStyle, and Tired Soles Chiropractic. As well as my coaches and team. Without great people in my corner I couldn't accomplish what I have and what I seek out to accomplish."
FOLLOW CHELSEA ON SOCIAL MEDIA: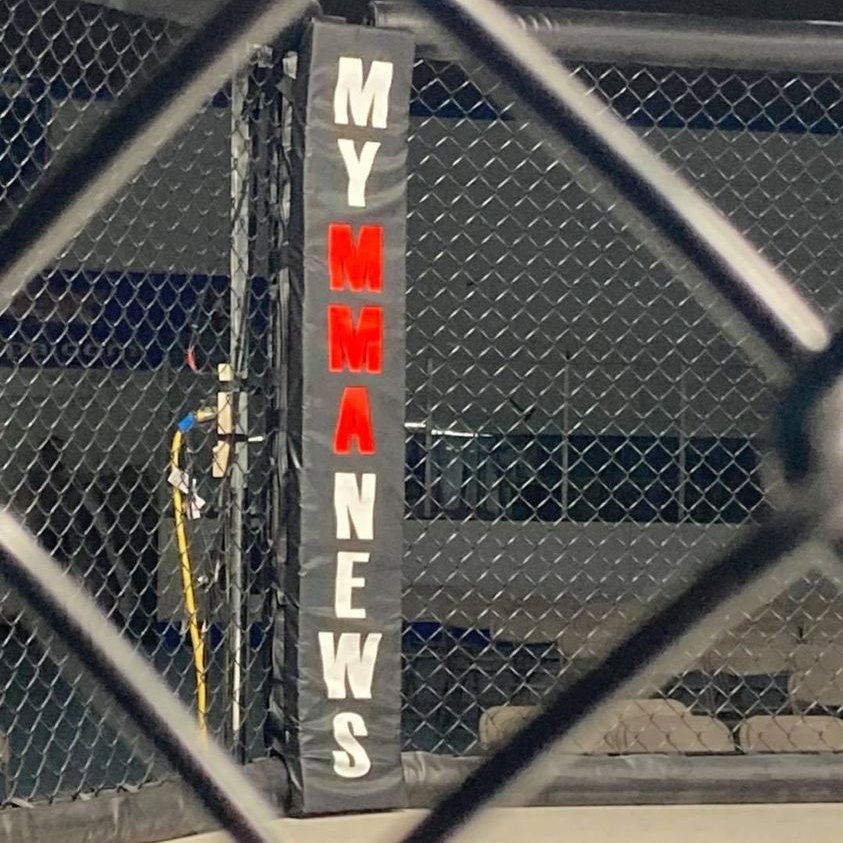 MyMMANews.com – We cover everything from MMA, BJJ, Bare Knuckle, Wrestling, Boxing, Kickboxing, and Judo
News, Opinions, Videos, Radio Shows, Photos and more.