"El Numero Uno" Ricky Nuno goes out with a smile on his face
There comes a time in most every fighter's career where something inside them tells them it is time to hang up the gloves and pursue other opportunities.  The realization comes sooner than later for some, while for others it can take longer than expected.  The realization can be gut wrenching and a tough pill to swallow, but in most cases if the thought has already entered their mind, it is already too late.
In today's early hours, a decision was made, and a chapter was closed on one of Pennsylvania's most well-known and beloved competitors.
I have been fortunate enough to know and follow the career of one, Ricky Nuno, a charismatic and always extremely energetic and entertaining competitor inside both the cage and ring, and out.
Ricky, who goes by "El Numero Uno," could do it all.  He tackled both professional boxing and mixed martial arts, and I even saw him tryout for bare knuckle boxing.  If there were an opportunity for him to succeed, Ricky Nuno would give it a shot.
On July 19, 2019, seven years after he made his professional debut, Nuno brought his career to a close.  The announcement came via social media.
"A fighter is someone who refuses to give up. A modern day warrior in which they fight with everything they have. Truly blessed to have been able to even be considered a professional fighter. Was a honor to not only fight for my small city of Bethlehem, PA but create a positive inspiration to the people in it. To be able to become a professional in both MMA and Boxing was a dream come true in which many never thought would be possible. The hardest thing for me to do as a fighter is be able to recognize when my time is up and I'm no longer fighting. I fought anyone that was matched up against me. I refused to have an easy path and duck anyone that was offered to me. I might have not have been the most intelligent when it came to fight choices but in life it's up to us to live and learn by the choices we make. The fighter life I chose was a true blessing to me and has allowed me to grow as a humble man who is able to adjust to adversities life brings to you. Not blessed with the greatest career but I can at least say I fought with pride, heart and passion. Can't thank everyone enough who had a part in this crazy fight journey of mine! Blessed to have met all kinds of people all over the U.S. just because I was a fighter. Every person who ever gave me a fight opportunity, took the time to help me in training, believed in my fighting ability and every person who ever purchased something to come watch and represent myself is TRULY appreciated! I've learned a lot over these fighting years inside and outside the ring/cage. I am blessed to be intelligent enough to know when it's time to hang the gloves up. As hard as it is for me to admit it I know when my time is up. I am a fighter and always will be a fighter at heart no matter what it is I'm passionate about. I love all of my family, friends, and fans who have been on the Team Nuno "Numero Uno" wild fighting roller-coaster. Looking forward to my journey after fighting but, it feels good to know I made a small impact on the fight community in the Lehigh Valley area. Love all y'all and until next time ones up ☝🏼️.
#TeamNuno #NumeroUno #FighterForLife"
I got to see the early days of Nuno's career. I was at the Sands Casino in Bethlehem, Pennsylvania when he made his professional debut. He fought Brad Mountain at an event called PA Caged Combat: Valley Fight Series. He won the contest by knockout in the very first round.  I also got to see his last professional MMA fight, a loss to Jim Jordan at PA Cage Fight 34 in December 2018.
Since them I've seen him compete more times than I can count, in both boxing and MMA. He's fought for CFFC, XFE, Maverick MMA, PA Cage Fight, Art of War, the list goes on.
The one thing that followed Ricky no matter where he went, was his smile.  Ricky Nuno could light up a room with his smile.  I came to realize that no matter where he went or did, "El Numero Uno" was always smiling.
I've seen him in the gym, trading blows with his good friend and training partner, Scott Heckman.  Heckman would connect to the body, Nuno would wince in pain, but then he would smile.  I've seen him gravitate his career to working the microphone in the cage for post-fight interviews, again, he was smiling.
Now while this may sound as if the world lost Ricky Nuno, that is not the case.  He is very much still alive and kicking, but the regional combat sports world did lose one of the most entertaining combatants to have laid it all on the line.
I've seen Ricky travel from gym to gym, promotion to promotion, and for me, as a fan, it has been an honor to call him both a friend, and a colleague.  I know he will continue to do great things in the combat sports realm.
Thank you for the memories "El Numero Uno."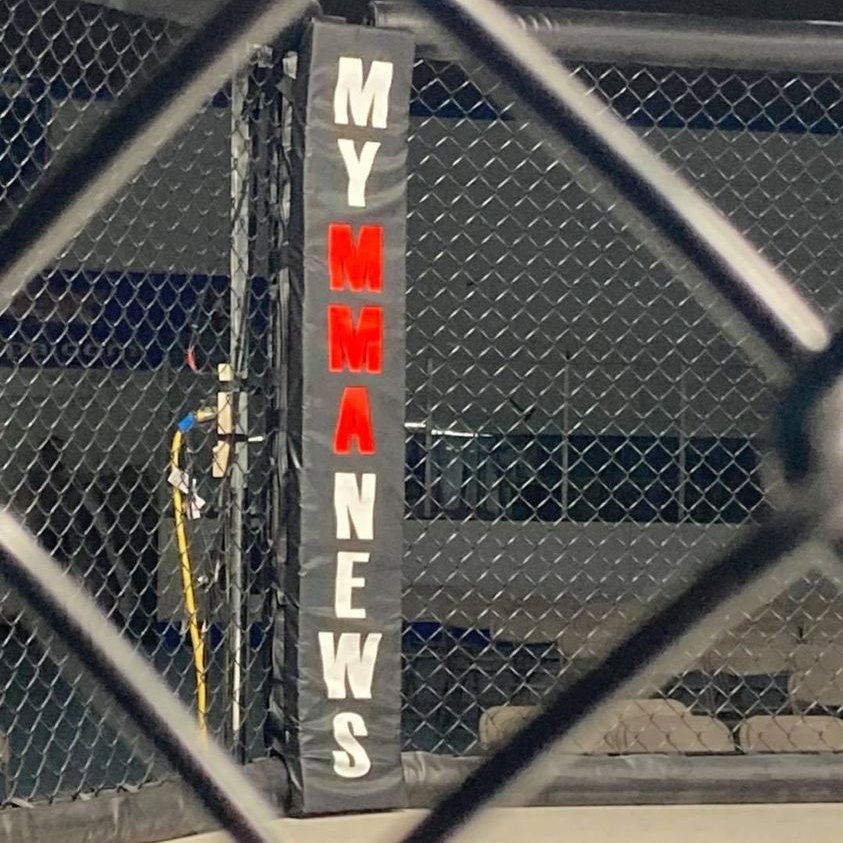 MyMMANews.com – We cover everything from MMA, BJJ, Bare Knuckle, Wrestling, Boxing, Kickboxing, and Judo
News, Opinions, Videos, Radio Shows, Photos and more.