CEO Fertitta compares fighters to naughty school children over Reebok deal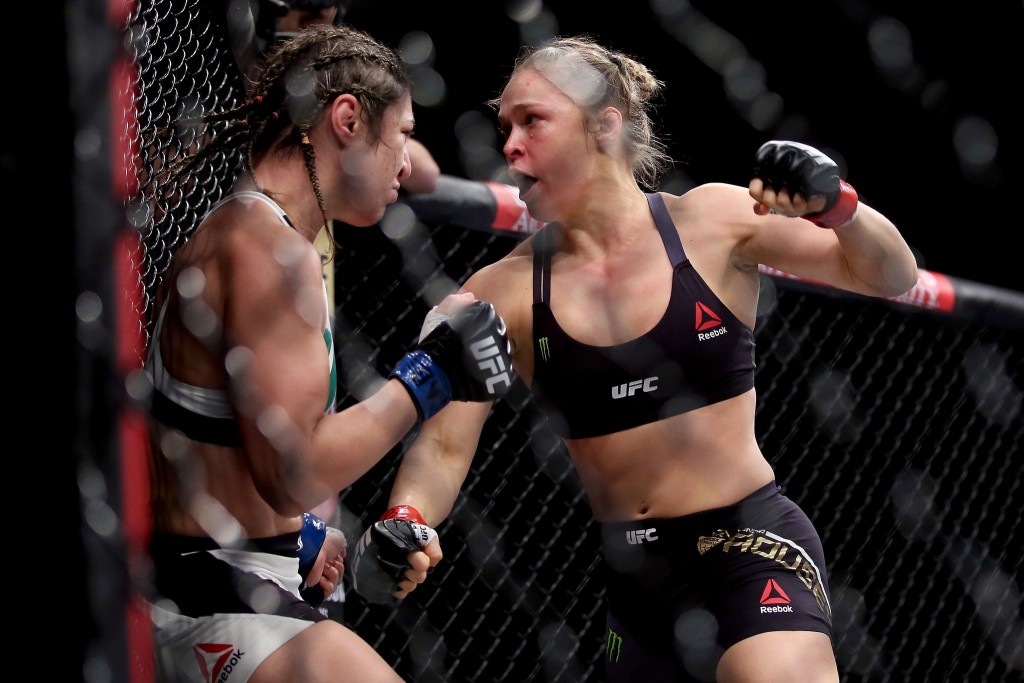 The CEO of the UFC, Lorenzo Fertitta, has criticised a number of fighters who have failed to comply with the sport's exclusive Reebok outfitting deal. The deal with the brand is reported to bring $70 million to the sport over the next six years, but that hasn't stopped a number of competitors from ignoring the ban on wearing other brands during UFC events.
In an interview with the Boston Herald, Fertitta said that is wasn't fair that some competitors were choosing not to abide by the rules when the majority of fighters were. He said: "It's like when you went to school, you know? Some people get detention for being out of uniform. It's not that hard. Tuck your shirt in."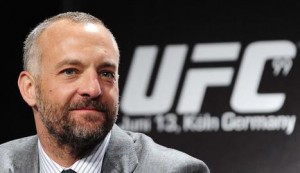 But for the fighters who have publicly spoken out about the deal, it's much more than looking cool in front of their mates. Many claim the deal is costing them tens of thousands of pounds every time they enter the ring. Heavyweight Brendan Schaub said the deal means he is earning 90% less every fight, but Fertitta mocked him for suggesting that is true. Under the deal, Schaub earns a minimum of $10,000 for every fight from Reebok, but he claims he was making $100,000 with his previous sponsors. The deal was enough to force Schaub to take a sabbatical from the sport, saying he couldn't see himself in a Reebok kit anytime soon.
Although players like Donald 'Cowboy' Cerrone claim they aren't earning as much, the smaller pay check doesn't seem to be affecting their motivation to win. If you look at the odds comparison of all the bookmakers, the Cowboy is the runaway favourite to win his February match against Tim Means with odds of 4/6. If you do an odds comparison of any other fighter in the sport, very few will have bookmakers offering such decisive odds as they are for the Cowboy. If you want a look for yourself, websites like Bookies can help you find the best odds from all of the big betting names from just one site through their odds comparison tool.
Despite the CEO comparing them to naughty children, this problem still looks like one that a "detention" or similar discipline will struggle to solve anytime soon. Donald Cerrone has already been fined what is believed to be a vast sum for wearing a patch over the Reebok logo during a fight, but he has said it won't stop him from wearing the patch for future fights. Although the odds comparison is favouring him at the moment, those odds with soon change if there's any hint that he could be banned rather than receive a fine from the sport.
So is all the controversy making Lorenzo Fertitta rethink the deal with Reebok? Well the CEO doesn't seem to have any regrets and neither does Reebok. In the joint interview with the Boston Herald, the Reebok brand president Matt O'Toole said the deal had already "really exceeded their expectations". Don't be surprised if when the deal is up in 2021 that another big money deal is struck between the two massively growing brands in the world of sport.
Follow MyMMANews.com on Social Media
The following two tabs change content below.
Founder of MyMMANews.com - After writing for Ultimate MMA magazine and serving as the editor for U.S. Combat Sports, both of which went on hiatus, I decided to venture out on my own and enlist a staff of writers and photographers that could help me achieve my goal of telling stories that would otherwise go untold. We pride ourselves in taking a deeper look into the fighter, and understanding what makes them tick. - #1 Dad, Marine Corps Veteran, 80's and 90's Pro Wrestling Fan, MMA Commentator, Beer Lover, and avid movie watcher. Seriously..... I watch a lot of movies.
Latest posts by Eric Kowal (see all)