Fight 2 Win – F2W 216 Honolulu, Hawaii – LIVE STREAM
F2W 216 Honolulu, HI, live on January 7th from Hawaii Convention Center in Honolulu, Hawaii.
Fight 2 Win Hawaii has arrived on FITE+. Grappling fans have quite the event ahead of them!
The event starts at 9pm ET and can be purchased and streamed below for $19.99.
The fight card will have well over 50 matches in Black Belt, Brown Belts, Purple Belts, Blue Belts, Judo, teens and Kids fights. The Black Belt matches are expected to start around 8:20pm, and in the main event of the evening Garry Nakamura takes on Baret Yoshida, finishing the entire lineup with a bang!
Check below the full lineup and approximate start times for Brown Belts, Purple Belts, Blue Belts, Judo, teens and Kids fights.
4:00pm Aiden Wang vs Skyzen Argast
4:07pm Tyler Connolly vs Gavin Nestor
4:14pm Ikaika King vs Nicholas Lum
4:21pm Jason Bitzer vs John Yanuaria
4:28pm Maka Brede vs TaJuan Johnson
4:35pm Kamren Wong vs Joe Miyashita
4:42pm Amaya Kapihe vs Charlotte Baumgarner
4:49pm Jaxson Padgett vs Zayne Isomura
4:56pm Sebastien Gonzalez vs Makenzen Wong
5:03pm Makana Godwin vs Ezekiel Zumbrink
5:10pm Damon Cabel vs Martin Day
5:17pm Cameron Dorsi vs Alexander Thompson
5:24pm Jason Sanchez vs Andre Sanchez-Romero
5:31pm Cheyden Leialoha vs Devin Demello
5:38pm Giancarlo Gines vs Siasau Satagiese
5:45pm Kyle Ishikawa vs Landon Lee
5:52pm Peter Gaucher vs Micah Tynanes
5:59pm Maya YoungBlood vs Kaylee Cuyo
6:06pm Teniya Alo vs Channel Tang-Ho
6:13pm Ryan Keoki Buffett vs Erixs Reyes
6:20pm Kawaiola Magno vs Izik Zapata
6:27pm Josfer Padilla-Müller vs Sean Sanada
6:34pm Janno Riki vs Jonah Kapihe
6:41pm Dayne Torigoe vs Eddie Nguyen
6:48pm Scott Festejo Jr vs Jamone Soon
6:55pm Carson Hernandez vs Joshua Farin
7:02pm Chane Umeno vs Christopher Maeda
7:09pm McCade Ho vs Brandon Buenconsejo
7:16pm Kalaniloa Jacob Sanders vs Paulsson Solomon
7:23pm Dan Nagata vs Christian Kelii Tabilang
7:30pm Joshua Harding vs Lucas Pereira
7:38pm Erin Millard vs Maka Paracuelles
7:46pm Miguel Gonzalez vs Annam Lre
7:54pm Joshua Carroll vs Laule Siazon
8:02pm Maite Huang vs Gina Bedan
8:10pm Tim DeJesus vs Albert Ramos Jr.
8:18pm Karter Nitahara vs William Pollet
*fight card subject to change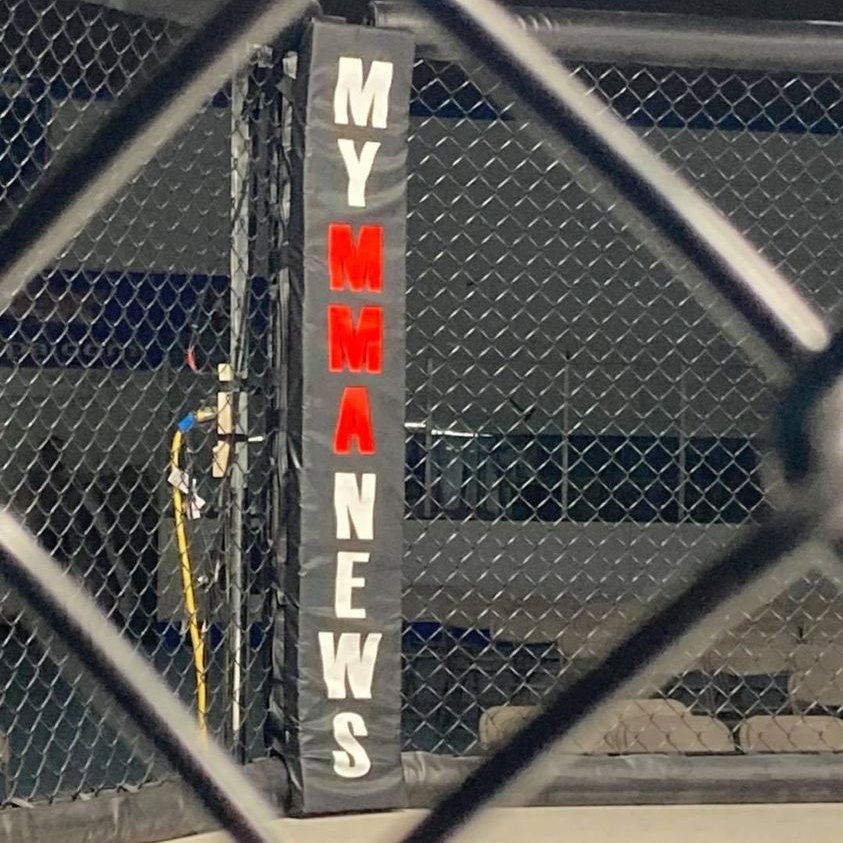 MyMMANews.com – We cover everything from MMA, BJJ, Bare Knuckle, Wrestling, Boxing, Kickboxing, and Judo
News, Opinions, Videos, Radio Shows, Photos and more.