Jason Witt plans for first round KO win at LFA 50 so he can get to friend's bachelor party
Things are going well for pro MMA fighter Jason Witt (13-5) in 2018.  First, the Kansas City based competitor surprised his longtime girlfriend with a ring, and plans to marry her in April of next year.  Then, an unfortunate set of circumstances that caused for his latest fight to be canceled, led to him receiving pull pay without having to step into the cage.  Witt was compensated to contract price without risking injury.  Not too shabby.
Now, a week from today, the Glory MMA & Fitness fight will meet Ashkan Morvari (15-7) at LFA 50 and hope to get himself back in the win column.  I spoke with Witt earlier today to discuss the fallout from this summer's missed opportunity.
"It was outside unfortunately.  They had it under like a car port type situation," Witt said of his scheduled June 30 fight with Justin Smith at Universal Combat League.
"There was a lifted detachment where rain was able to get in.  It started pouring down rain.  They delayed the show for a good 45 minutes.  Then the fight card starts, they moved the pros up.  I'm not even wrapped up yet and they tell me, 'Hey, you are four fights up.'  I get wrapped, warmed up, and it starts pouring, rain coming in sideways.  Then they were like 'No fights, not possible.'  They canceled the event, the fighters that had already competed were slipping and falling all over the canvas.  It was a pretty crazy event."
"It's pretty much a rollercoaster of emotions," Witt said of the fight cancelation.
"You're up and down.  You weigh in, you face off, you get pumped up, you eat, you rehydrate, you feel good, and then you show up and it starts to rain.  They tell you it is delayed and you are like 'Ok, am I fighting?  Am I not fighting?  What are we doing?' I stick to a game plan.  It didn't bother me.  If I fight, I fight.  If I don't, I don't.  That's the way it is.  I get wrapped up, I'm hitting mitts, getting warmed up.  I feel great.  Then it is over.  I don't want to say I was relieved, or angry, but it was kind of mixed emotions.  You're happy and angry at the same time.  I want to fight.  I want that competitive nature of it, but at the same time, you still get paid and don't have to fight."
Now that he has experienced a fight falling about on fight day due to weather, obviously something out of his control, Witt won't be so fast to commit to competing on another outdoor show.
"I really would think twice about taking another fight outside," Witt said.
"Not only did my fight get canceled, but two weeks later the Dynasty fight that William Joplin was on got canceled.  That was outdoors too.  I think MMA is an indoor sport (laughs).  You don't want to trust mother nature."
With the past now behind him, "The Vanilla Gorilla" Witt is looking forward to the next obstacle in his path.
"A win over him will look good on my record," Witt said of the upcoming Legacy Fighting Alliance fight with Morvari.
"I don't know really much about him.  I got to a point where I stopped really caring who I was fighting.  I might over think some stuff, so the less I think about my opponent, the better I do.  I know I'm going to go out there.  He's older, shorter.  I feel he's stuck in the mud.  He's going to be slow and going up against a guy like me who has athletic power, that's a nightmare matchup for him."
"He's going to be slow, easy for me to find.  I'm going to find holes in his game."
Witt is confident that the results next week will show that he has trained harder and longer than his opponent.
"I always way work my ass off.  I'm always training.  I don't call it training camp.  I call it training.  It's really never a camp.  I just work my ass off.  He's a southpaw so we trained for that, but the things we work at Glory, work well, no matter the stance.  We can't be anybody.  He's a southpaw, smaller, good wrestler, but I just know what we have been doing will prevail."
When the fight was presented to Witt he was hesitant at first to take it because he had promised his friend that he would be at his bachelor party that same weekend.  Now that he committed to the matchup, Witt's game plan is to get in and out of the cage as fast as possible so he can get in his car and drive overnight to be there for his buddy.
"It's a good time to be me in my life right now," Witt said.
"I'm going to KO him in the first round.  I will be stronger and faster, and I will finish him in the first round."
LFA 50 takes place September 21 at the Mystic Lake Center in Prior Lake, Minnesota.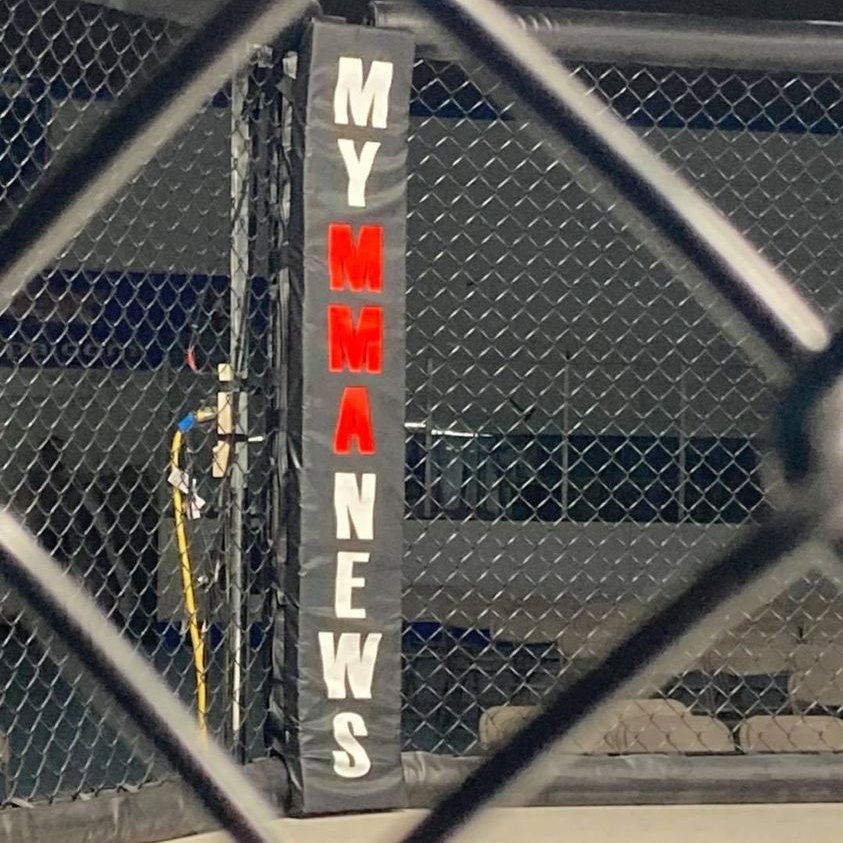 MyMMANews.com – We cover everything from MMA, BJJ, Bare Knuckle, Wrestling, Boxing, Kickboxing, and Judo
News, Opinions, Videos, Radio Shows, Photos and more.