Jason Witt fights with new purpose, headlines Universal Combat Leauge this weekend
Jason Witt (13-5) will fight with new purpose this weekend at Universal Combat League. The "Vanilla Gorilla" headlines the Battle of The Centuries – A Night Under The Stars fight card, but will do so for the first time as a soon to be married man.
"I just bought the engagement ring about two weeks out from the last fight," Witt said. "I got engaged a week after that fight.  We went to Nashville for my girlfriend's 30th birthday party.  She had no idea.  I had all of her friends in on it.  We went downtown, got a rooftop building and proposed there, looking down Broadway."
The couple will be married April 13, 2019.  But first…. Witt has some mixed martial arts business to tend to.
Last time I spoke with you was just right around the time you got the engagement ring, two weeks out from your fight. You were going to face Hugh Pulley on a three-bout fight card, part of an all men's religious retreat known as the Stronger Men's Conference.  The fight didn't go your way.  Walk us through what happened, how it ended, and anything you learned or took away from that night?
"Like you said, the fight didn't go my way.  I was winning the fight, I was winning the striking battle. I took him down once and I got into a mindset that I wasn't super confident going into the fight for some odd reason which is different.  I tried taking him down a couple more times and he got right back up.  And that really kind of messed with my mind.  It kind of exhausted me for some reason.  So I'm still winning the striking battle and he catches me with a right hand that drops me and I get right back up for a single leg and the referee kind of pulls me off.  A lot of people say it was a bad stoppage, an early stoppage which I agree with them, but that doesn't change the fact that I still lost the fight."
The GLORY MMA and Fitness based fighter was riding a five-fight win-streak going into that fight.  Now looking to get back on the winning track, Witt realizes some of the costly mistakes he made.
So it was the fact that you couldn't take him down that was frustrating you and causing you to break?
"Yeah, a little bit.  I'm known for being able to take most people down.  I just got my anxiety up from not being able to take him down and then I kept putting pressure on myself to keep trying and I just tired myself out.  He was better that day.  I learned a lot about it.  I learned about switching up my game plan and putting myself through more fires in training, push myself harder.  I understand who I am as a fighter and what I need to do to win fights."
"It sucks to go through a loss to be able to change your game."
Is there anything for future fights knowing that this weighed on you and could potentially break you mentally? Is there anything you can do mindset wise to keep that from happening again?
"Yeah, I work with Caleb Rogers, mental coach, he's phenomenal, and we worked a lot about that.  I also talk a lot with James Krause, sit down have a conversation about things.   Just understanding that I'm a very well rounded fighter.  I'm good in all aspects of fighting, and I just need to understand that I don't need a takedown to win.  I was winning the striking battle.  I can win the ground game, I can win takedowns, I can win stand up.  I can win anywhere.  I don't need to have one specific thing to win a fight, so just understanding that makes you feel a little better, calms you down, makes you feel better about fighting."
Now you are fighting Justin Smith this Saturday with Universal Combat League.  Smith is a former NFL player with not nearly as many fights as you.  I believe he had three amateur fights and one pro fight.  It's an odd pairing but I understand this is fourth opponent they booked for you for this show as well.  What do you know about him with their being little out there on him MMA wise?
"I don't know anything about him.  Like you said I had three opponents back out, he's my fourth opponent, took the fight on short notice."
"I know he was an NFL player, but this isn't the NFL, this is a completely different sport."
"I don't know a lot about him.  I didn't even know his record until just a few days ago.  I didn't really care.  I was pretty frustrated with people backing out of fights over and over again.  I really wanted to fight.  I wanted to get back in there and redeem myself for the last fight and this is just a way to do it.  Like I said, I don't know much about him.  Don't really care.  Whoever shows up on Saturday I am going to beat anyways."
Has it been difficult to adjust with all the opponent changes?  Has it played on your mind at all questioning whether they were going to find somebody, if you were fighting?
"No, not at all.  I don't prepare for a certain opponent.  There are little things that we look for, certain tendencies but you can't ever prepare for one single opponent.  I trust Joe Wooster.  When I asked him, 'Are we still fighting?' He was like 'Yeah, look we're going to have a fight, we're going to find you an opponent.'  So I trust that and I stayed in the gym.  I'm in the gym regardless if I'm fighting or not, but I know I'm good at. I know what I'm capable of doing and whoever they put in the cage with me, it doesn't matter what their game plan is or what they are doing.  It's how I focus on myself."
It seems that lately there are a lot of athletes making the crossover to MMA from other sports.  Several NFL players, Greg Hardy and Austen Lane on the Contender Series, your upcoming opponent, pro wrestlers like CM Punk from the WWE.  What do you think it is about MMA that has these athletes leaving their art or their craft to come tests themselves with a fight?
"To be honest with you, I think it's what I love about MMA.  I played team sports when I was younger.  I played football and baseball.  It's not about the team.  It's not about 'hey I did 100 percent of what I could and someone else is doing 50 percent and they are slacking off and we lose because of that.' I put you in there with another guy, it's the ultimate form of competition.  It's you against him.  Your team can't save you, the crowd can't save you.  It's not about who is on your team.  It's that individual sport, individual competition that gives you that personal growth, that high that you did this, not anybody else.  And I think that's where these athletes are coming from.  It's an athletic sport but it comes down to experience and levels and stuff like that.  I think they see that it's another form of competition.  It's way more competitive than football and stuff like that is."
You have a wealth of experience.  Do you find yourself changing the way you train for fights each camp or is it kind of the same thing over and over?
"I'm always progressing, never the same preparation.  If anything, I think, and James Krause talks a lot about this…. less intensity, more focus on the flow and the workings and stuff like that instead of trying to kill yourself.  We're not sparring five days a week.  We're sparring one day a week.  There's not a lot of different preparation but it's the way I go about it.  It's smarter, it's more intelligent.  The way I sit down with my mental coach and we talk about things that we will prepare for.  Each training camp we get better and better and better.  I'm progressing for each one."
You've mentioned James (Krause) several times now.  He has a great team over there at Glory. Is there anyone that you see, that you are in the gym with, that maybe isn't getting the attention yet that they deserve?  Any up and coming prospects?
"Absolutely.  Grant Dawson was on the Contender Series.  He has some political issues, things of that nature but he is definitely an up and comer.  Trey Ogden.  He's 10-2.  He just finished a veteran of the LFA.  He doesn't get enough recognition as it is.  He's had nine finishes out of 10 wins.  He had one decision.  I don't know what more they want from him but he's definitely on the ride there."
Lastly, how do you see this fight going down?  You said you were doing well with the stand up in the last fight.  Is this a fight where you see yourself standing and trading?
"A little bit year.  Like I said, there's levels to this and I feel him having only four fights total to my, including my amateur fights, my 35 fights, you can't catch up with a guy like me in a few years.  I don't care how athletic you are.  I don't care how many years you spent in the NFL, none of that stuff, you're not gonna catch up with me and my athleticism and my experience inside the cage.  And I feel that will show this weekend.  You'll see that inside the cage really quickly, that I'm just a better fighter.
Witt's Universal Combat League fight takes place this Saturday, June 30 at the Haymarket Square in Leavenworth, Kansas.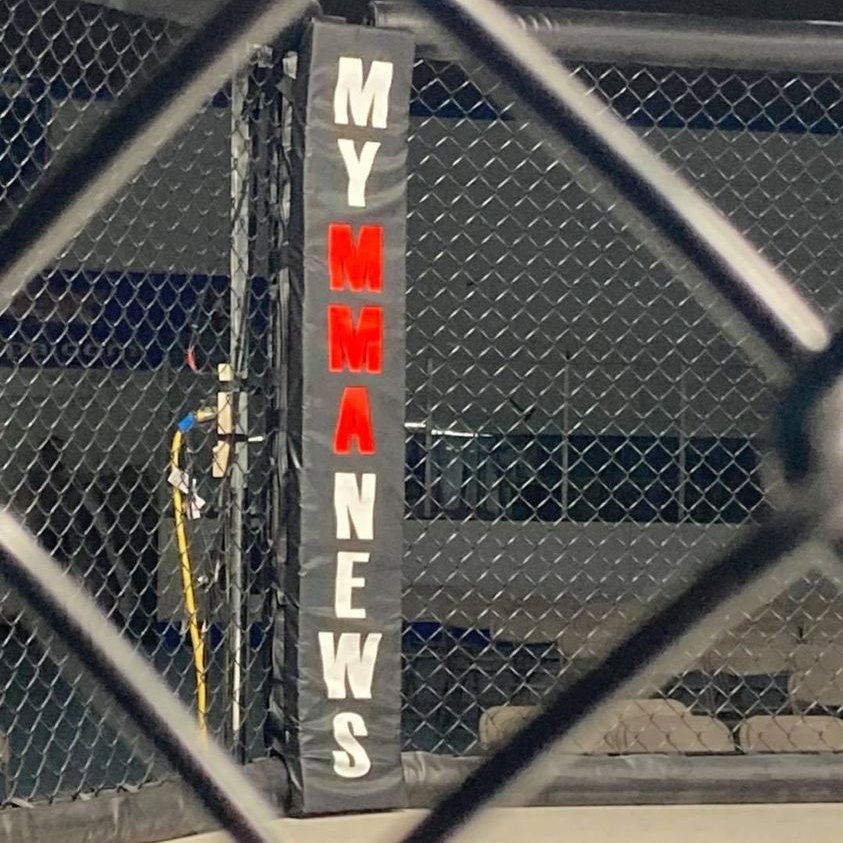 MyMMANews.com – We cover everything from MMA, BJJ, Bare Knuckle, Wrestling, Boxing, Kickboxing, and Judo
News, Opinions, Videos, Radio Shows, Photos and more.